Event Signups Can Be Difficult to Manage and Organize
Let's say your school holds an annual carnival like May Fair to raise extra money for each classroom. You could easily have up to ten activities with several shifts to cover during the event. That can add up to many lists with lots of different names, times, and contact information. And more than likely, you would need several people making calls to be sure the spots are all filled. Without a good plan for organization and information management, the person compiling everything together has a lot of work ahead of them.
Centralized Online Signup System just for PTA/PTO
When you need to get a lot of volunteers prepared for an event, a centralized online signup system can cut down a lot of the frustration. While you still may need callers to get more people involved, having one place for everyone to signup online makes the coordination task much simpler. Signups can be tracked in real time and the coordinator doesn't spend extra time rewriting lists or pulling all the information together.
Flexible Templates Allows You To Create Various Kinds of Volunteer Signup & Event Signup Forms
And best of all the RunPTO's Event Template creator allows you to create your own custom forms. And you can collect any kind of information. The template forms can be created in a couple of minutes.
No need of additional software for Volunteer/Event Signup features.

PTA and PTO's do not have to pay for a additional signup software anymore. And best of all it is designed specifically for PTA and PTO's. Unlike other software we do not display Ads (which compromises the signup information). The form will appear to come from your organization. You can embed it within your website or email the link.
Below are examples of some of the signup template forms for various PTA/PTO/School activities. If you click on the live links below you will see for yourself the actual signups forms from the Demo Elementary School PTO account.
Example Event Forms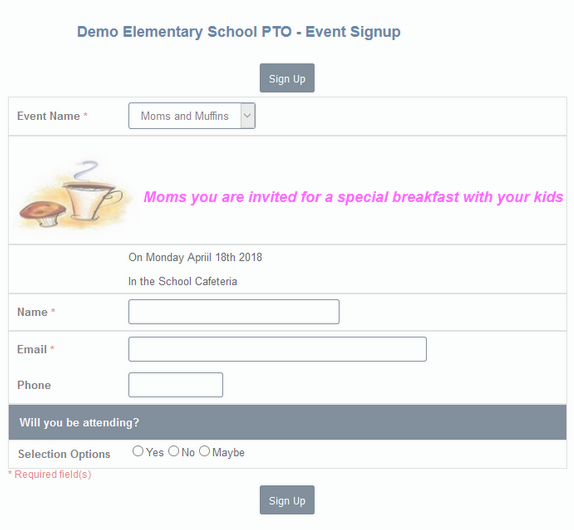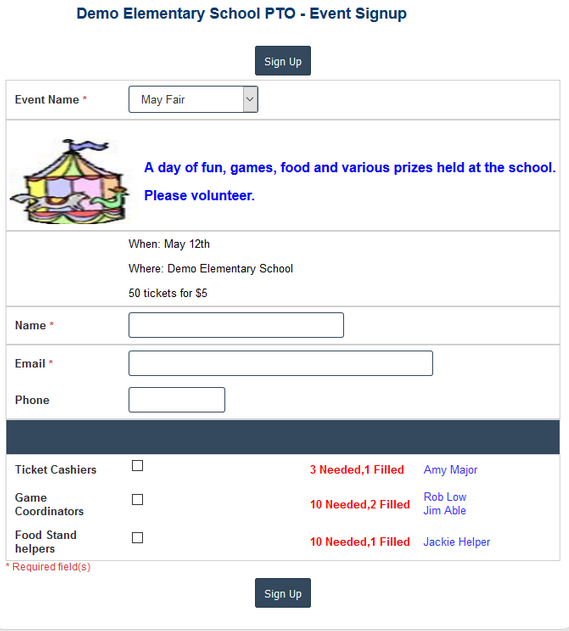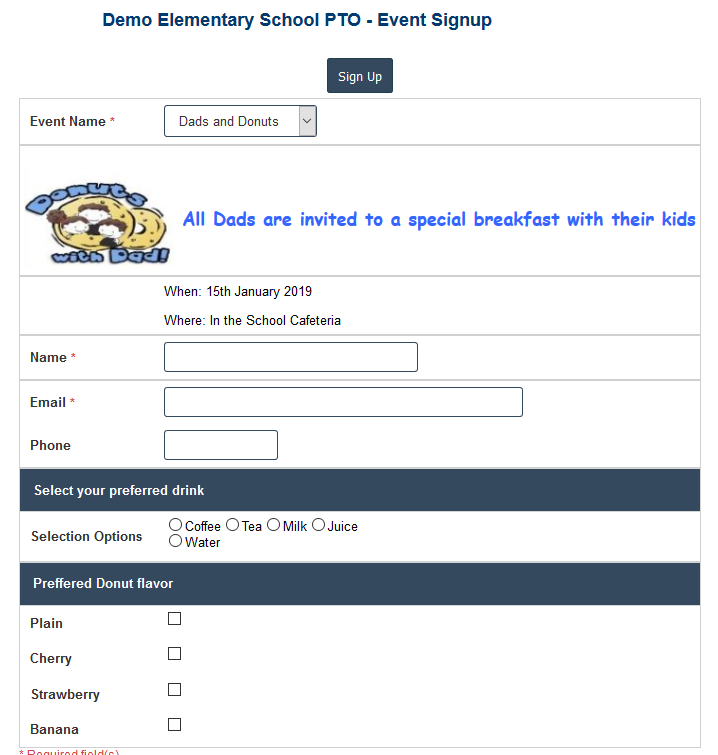 Talent Show Form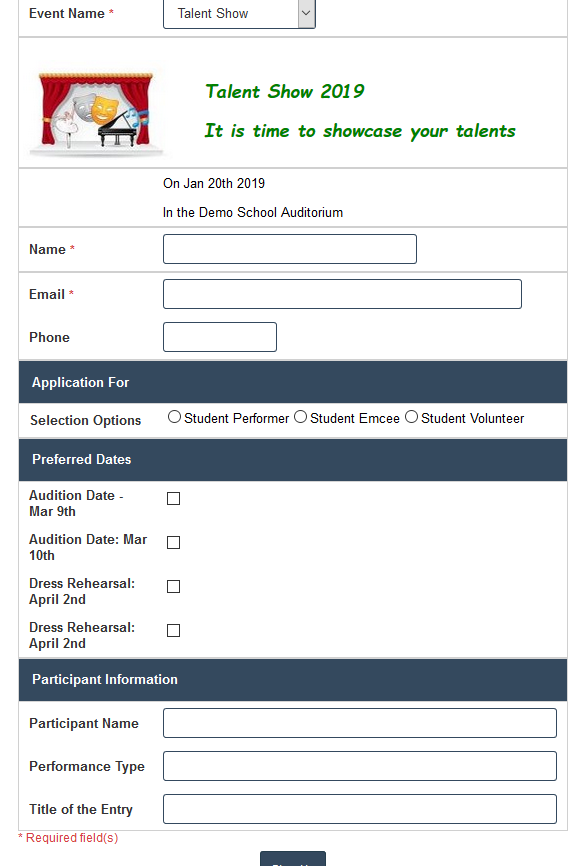 Sign up here and see how RunPTO makes it all easier for you.