Online Fundraiser Form Benefits
Easily list items and sell them in the store to raise the funds you need. You can sell items by cash, check or credit card.
Online fundraiser forms make it easy to raise funds – Your PTO/Booster Club parents and supporters are more likely to donate or buy products of the fundraiser store if it's easy for them. With an online fundraising form, parents/supporters can donate to your nonprofit whenever they want, without hunting down your contact information or requiring paper forms. That makes fundraising user-friendly and helps to make parent engagement easier.
Funds are simple and easy to collect – Payment solutions like Stripe/Paypal can easily integrate with your account. There are also options for Cash, Check and Other.
Fundraising forms are easy to set up – Within a few minutes you can setup your products and fundraiser form and also have custom form fields so you can get more details from your buyers/donors and stay in touch. With RunPTO's signup forms, all of your fundraising forms will automatically be mobile responsive too, which means parents/donors can easily use it on their mobile devices.
Fundraising forms are easy to publish – You can setup any forms that fits the aims of your nonprofit. You can also duplicate the form for each new fundraiser without having to redo all of your customization. They will be active on the dates you set. There is no limit to the number of fundraiser forms you can create.
Set Campaign Goals – Set fundraiser goals and display how much was raised against that goal in real time on the fundraiser form.
Offline Payments – Some parents want to pay by cash or check. Those options are also available along with credit card payments.
Various Types of Fundraiser Forms
Example 1: Donation Form
Collect Donations.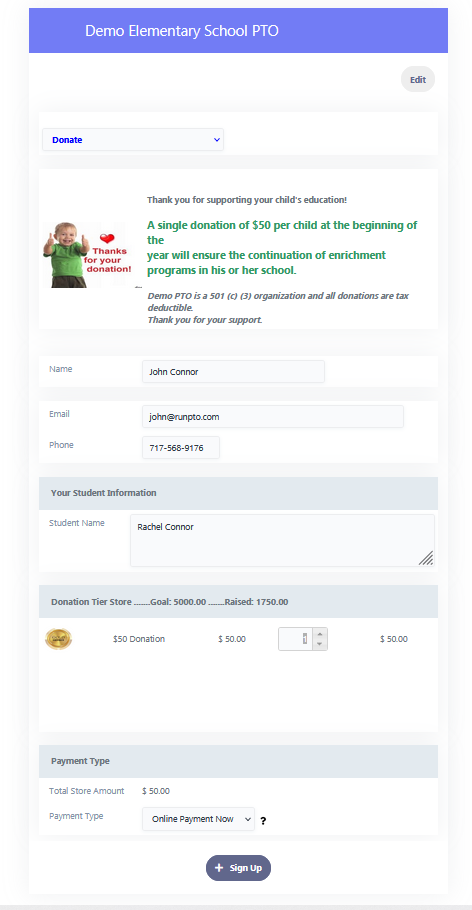 Example 2: Fun Race Fundraiser Form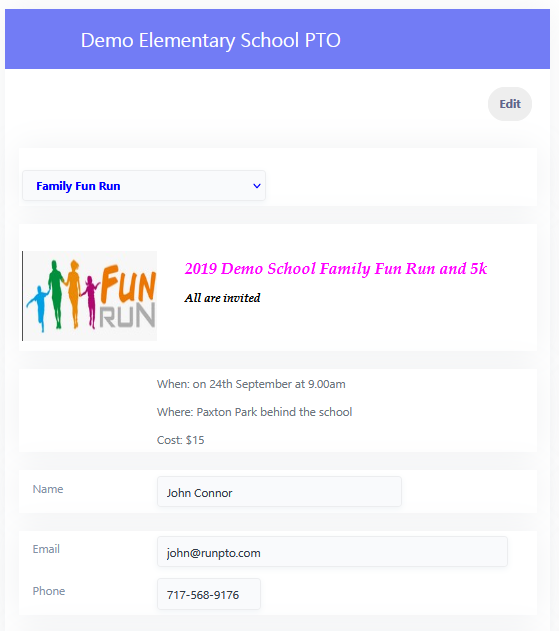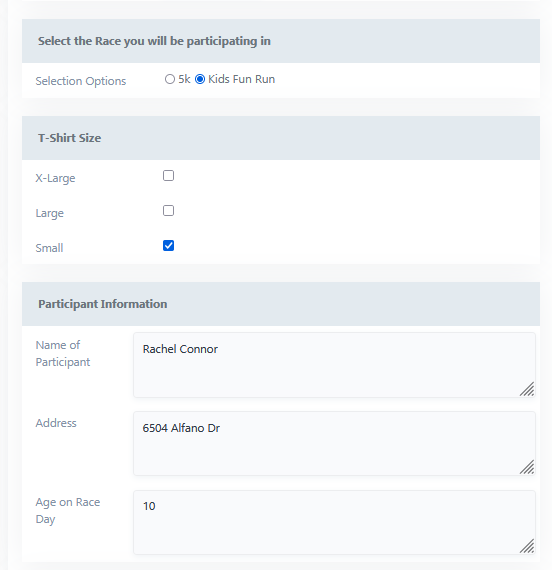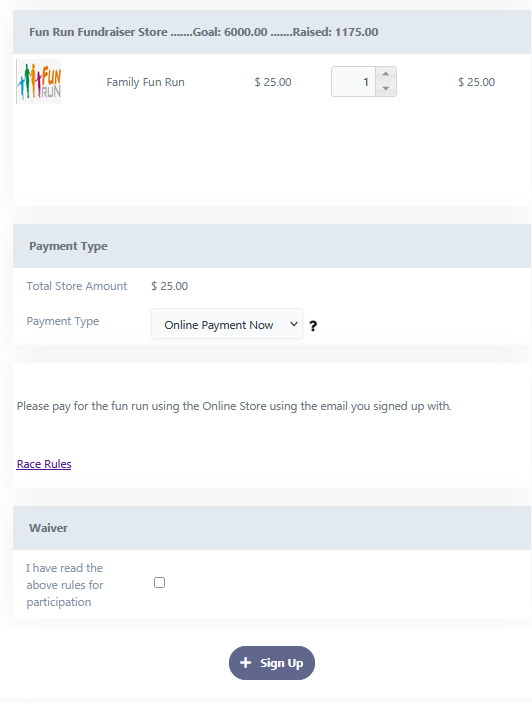 Example 3: Un-Fundraiser Form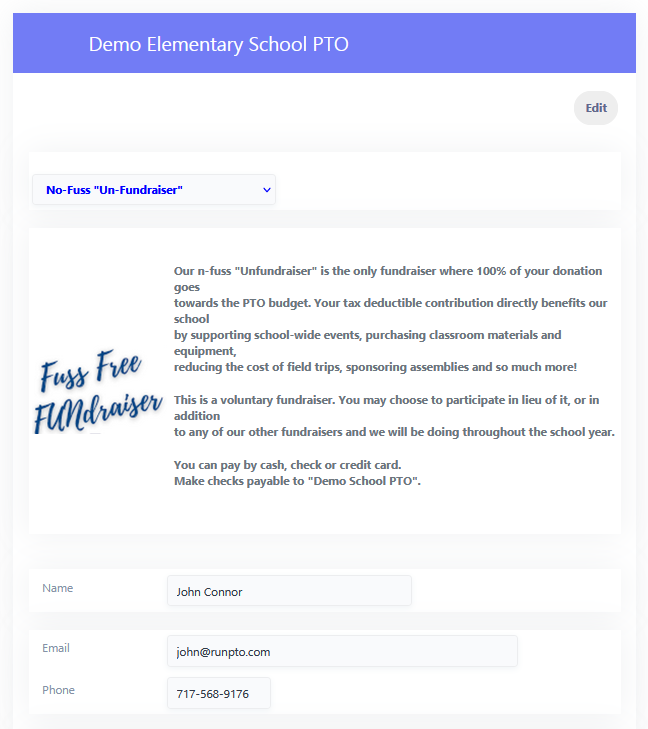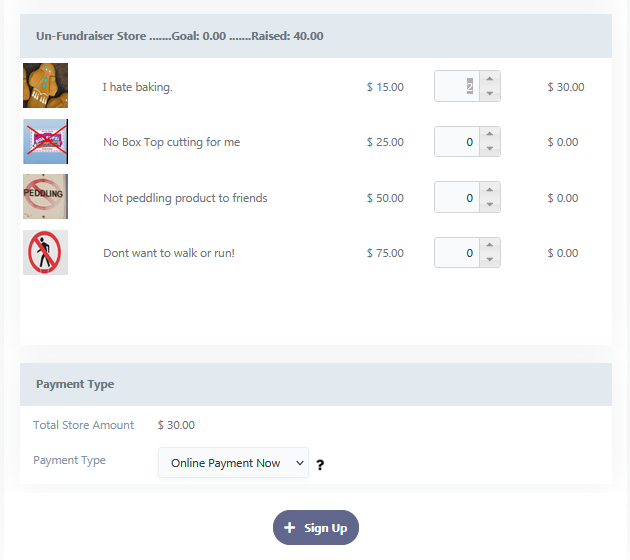 Example 4: Family Potrait Fundraiser