Benefits of RunPTO Finance Module
24/7 Cloud based access from a Desktop, Mobile or Tablet from anywhere. It is the only accounting system designed and adapted to work on any device. Enter your accounts on the beach on a Tablet or Phone if you want. It is that easy.
Easy for all Parent Teacher Groups Treasurers because it is specially designed just for the PTA/PTO Finances. We do not cater to any other industries or groups unlike other accounting systems. Our mission is only to serve Parent Teacher Organizations.
Treasurer's Dashboard includes Bank Balances and Income Summary
Unlimited Chart of Accounts.
Budgeting. See Actuals/Variance along with Budget Amounts for Monthly or Annual YTD.
Unlimited Transactions for Deposits , Withdrawals & Transfers.
Bank Reconciliation and Bank Register at the click of a button.
Management Reporting for Committees/Fundraiser groups. Analyze easily which Committees/Fundraiser groups brings in more Income or spends more with summaries and graphs
Transaction Reports By Account Groups, By Committees, By Contacts, By 990EZ classifications. Get your reports in 100 different ways.
Income Statement with Summaries and Graphs for Budget , Actuals & Variances. Flexible adding and removal of columns
Prepare for your IRS tax filing with the automated 990EZ Report and generated 990EZ Tax form
Even though it is a Cash based system, you still can open Assets and Liability accounts for Sales Tax Payable or Funds going to National or State PTA and do transactions with these Liability accounts. With this flexibility, you are not forced with workarounds like pseudo bank accounts or showing your funds in the Income Statement which do not belong there with forced descriptions.
Real Time reports can be displayed/ printed in one click with graphs and summaries on the screen or downloaded as a PDF document, Word Document or Excel document for easy and on the spot presentation on Mobile, Tablet or Desktop.
Integrated with other RunPTO features like Membership Management, Volunteer Management , Student Directory, Documents like Newsletters, Meeting Minutes etc, Role based Access, Online Store, Email Blast, Website Builder, QR Codes etc. This makes it the only All-In-One Accounting System for PTA's, PTO's and any other Parent Teacher Groups out there.
Role Based Security  lets you decide who can access the entire Finance Manager or who can have restricted privileges or who can only access the Income Statement. Check out the Finance Module in the Demo Account
and see how the entire Finance Module is read only
Comprehensive Help & Video Tutorial
Free US Based Support via Email/Phone/Text or you can open support tickets.
Our 30 day free trial allows you to explore everything with no obligations. All features are available in the trial. Our Knowledgebase is open on the website. We do not keep anything hidden unlike other systems which will want you to subscribe before they show or let you try everything.
We can confidently say we provide everything a Parent Teacher Organization needs. If you feel there is something that is relevant and needed for a PTA or PTO, we will develop it and make it available at no charge.
We want all our Parent Teacher Organizations to succeed for the future of our kids. If you are a newly formed PTA or PTO and your organization do not have the funds on hand, but still need the system…no worries..let us know of your situation..and pay us when your organization is up and running with the membership collection.
Click Here To Sign Up For RunPTO
Finance Manager Selections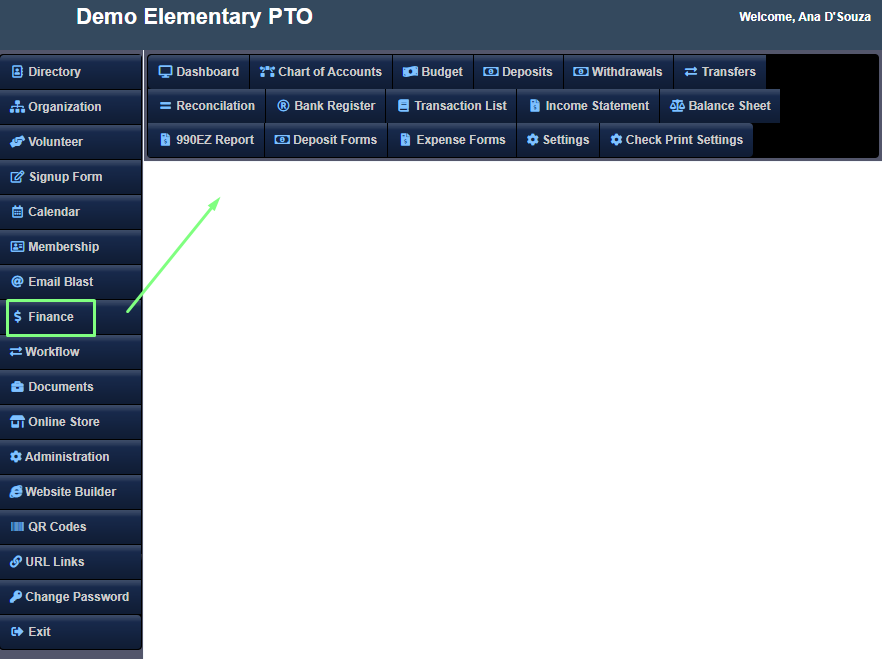 Finance Manager Dashboard
Bank Balances & Income/Expense Summary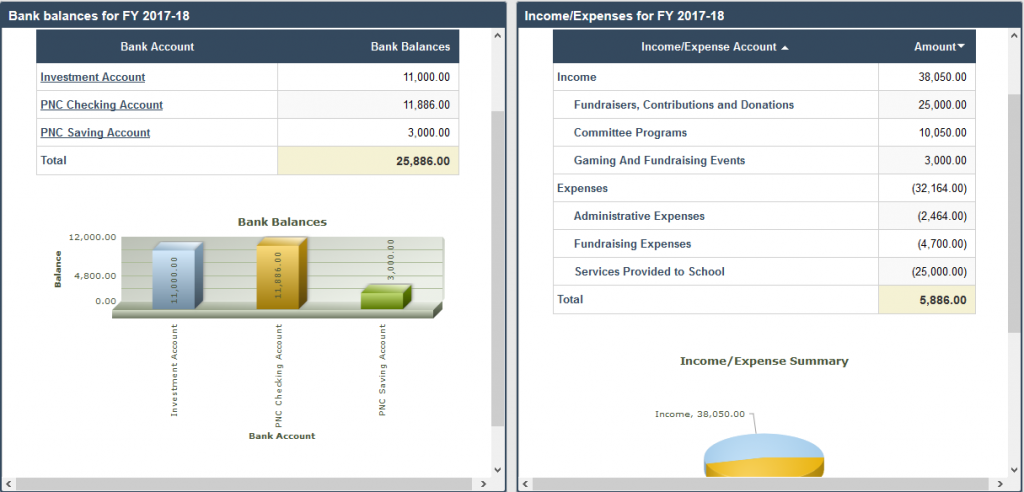 Chart of Accounts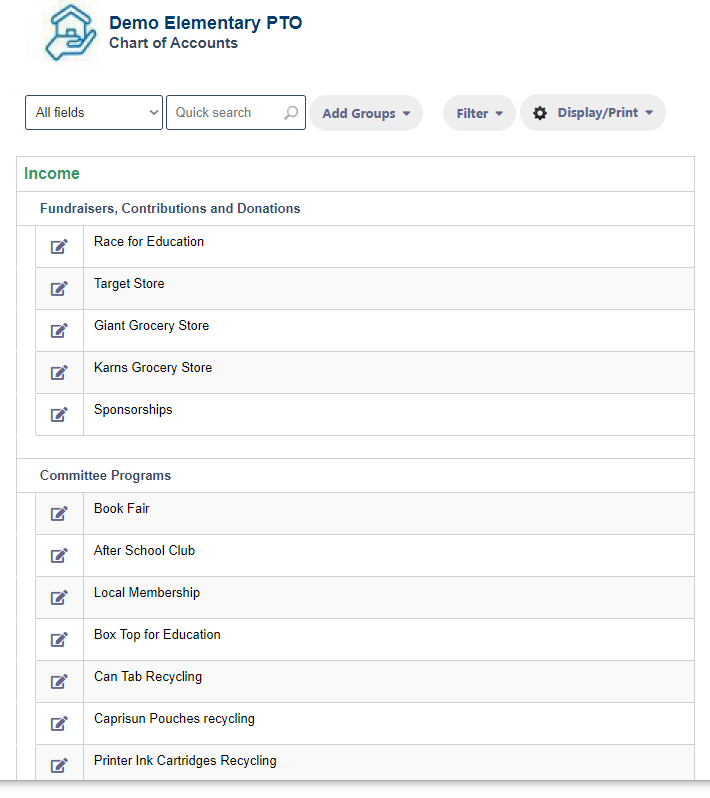 Budget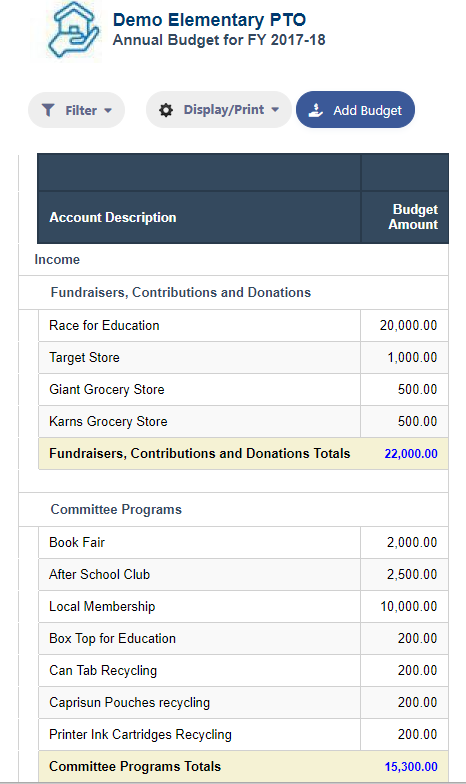 Deposits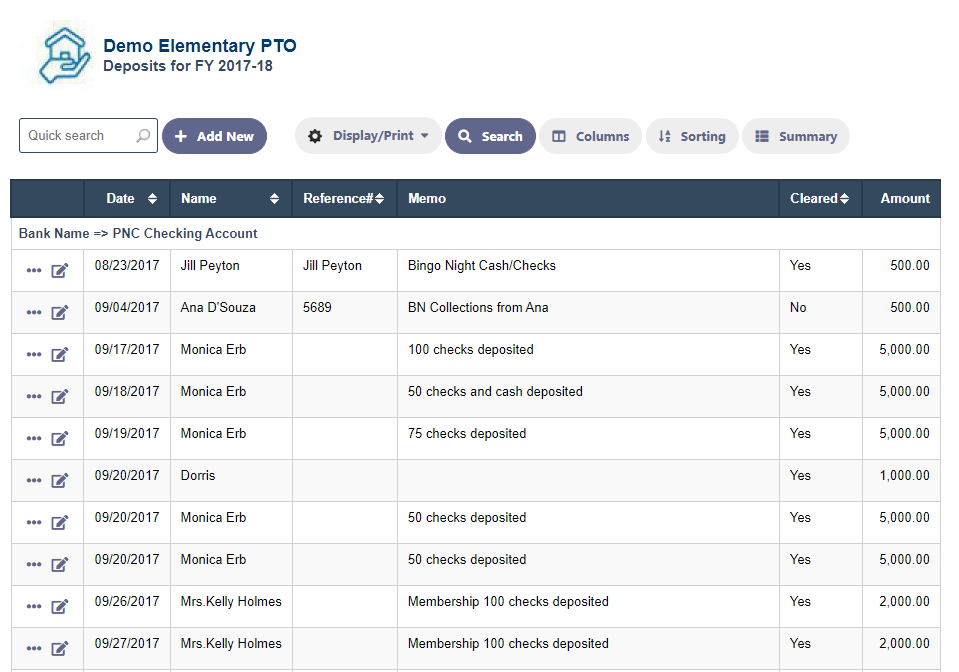 Withdrawals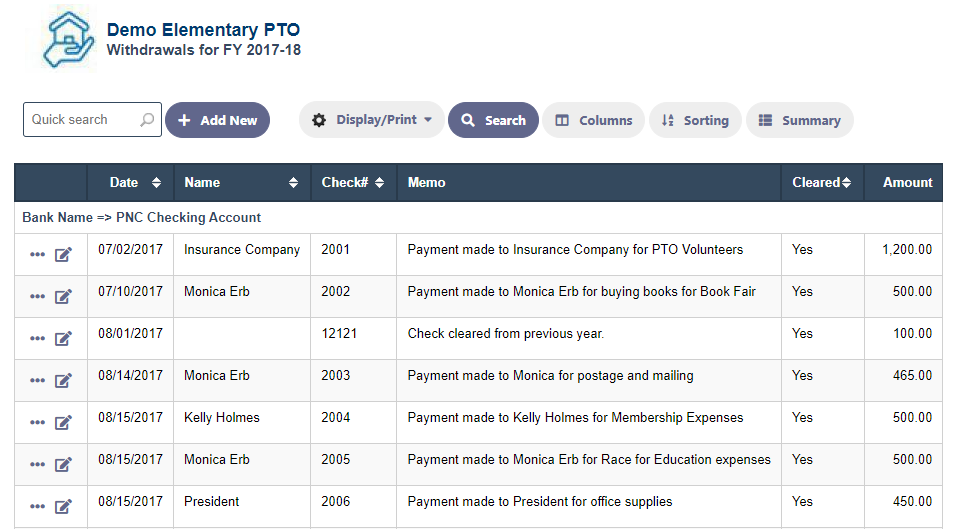 Transfers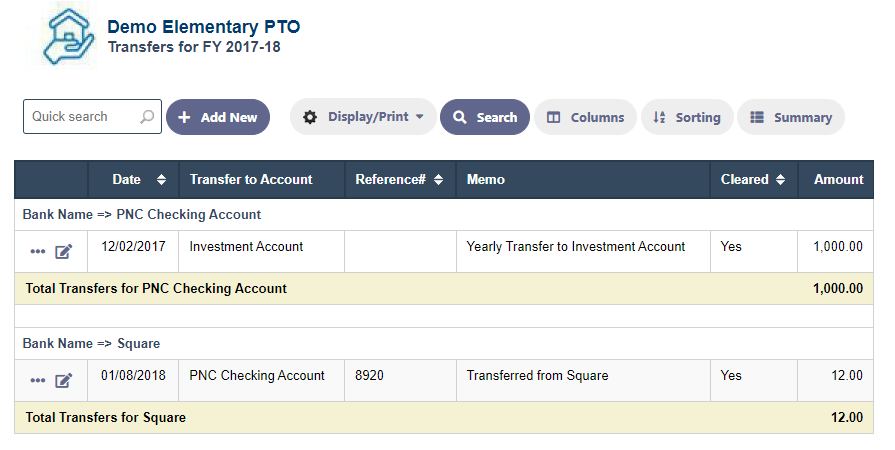 Bank Reconcilation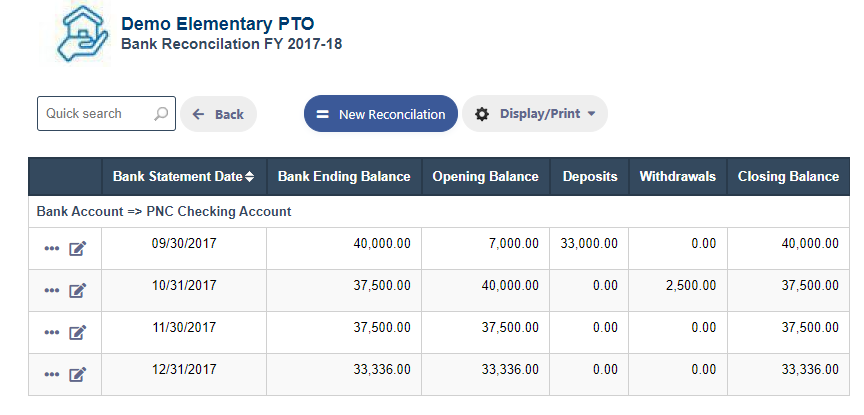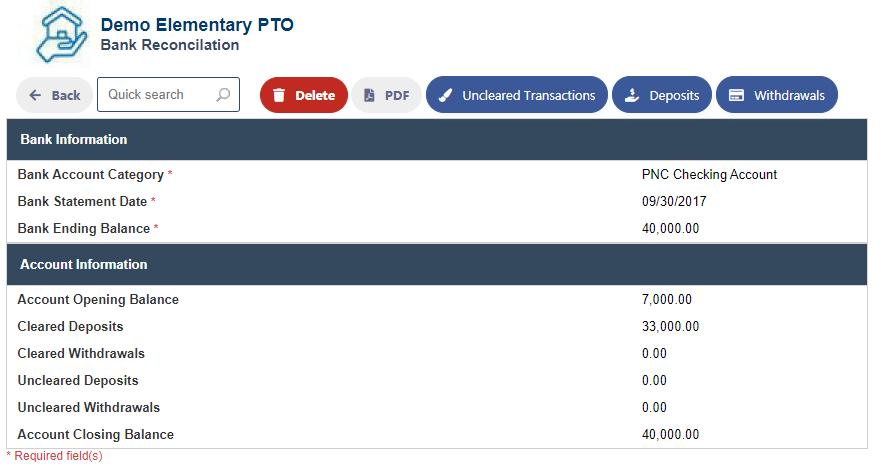 Bank Register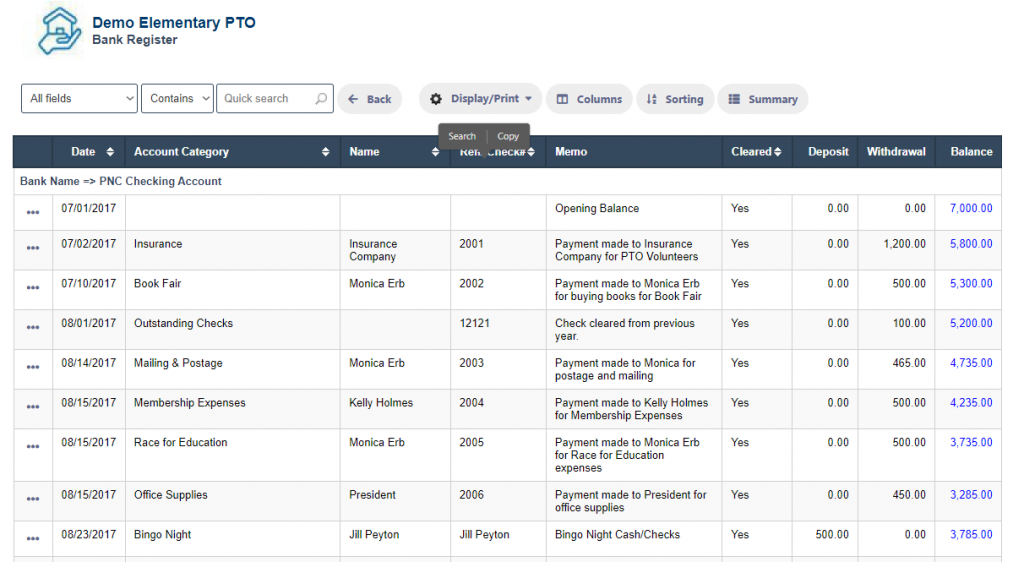 Transaction Reports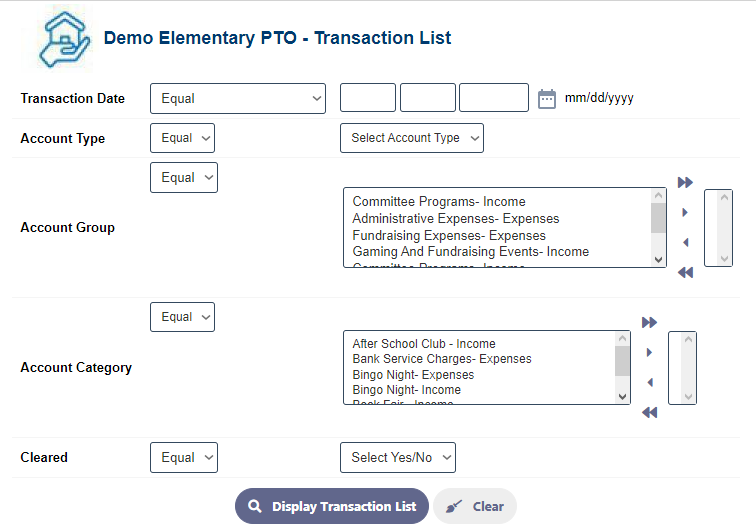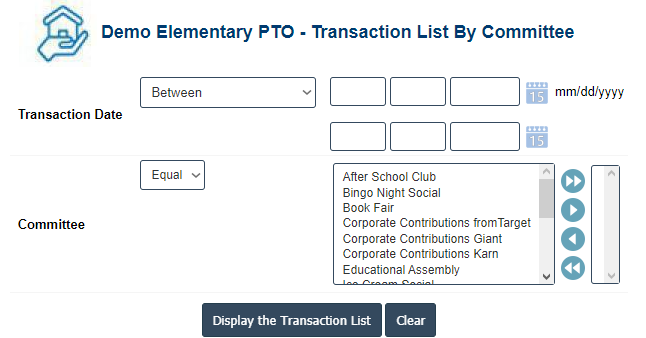 Income Statement
Get a income statement any way you want it, by adding/removing columns or searching for specific accounts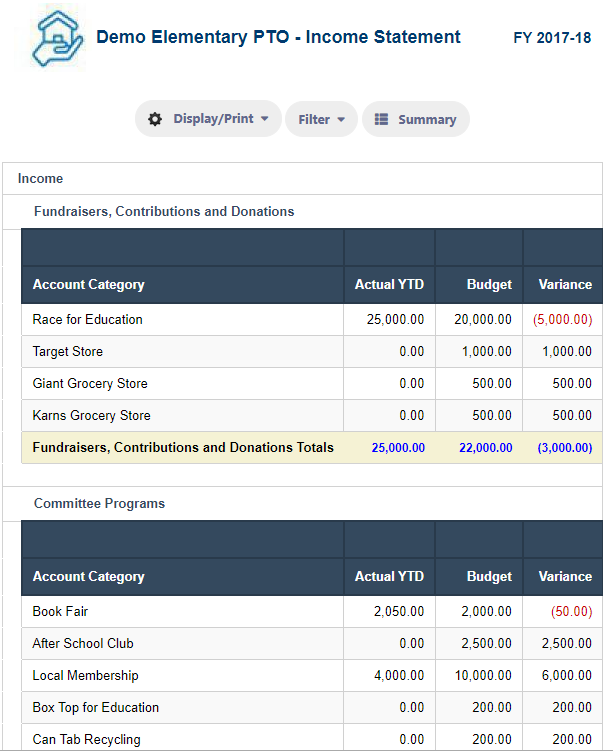 Summaries and Charts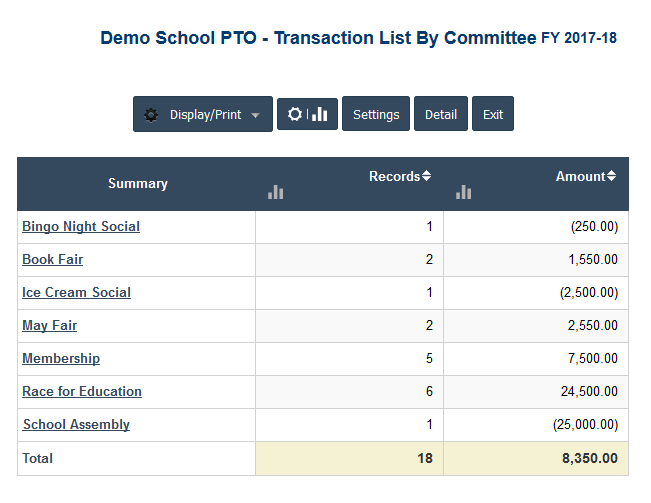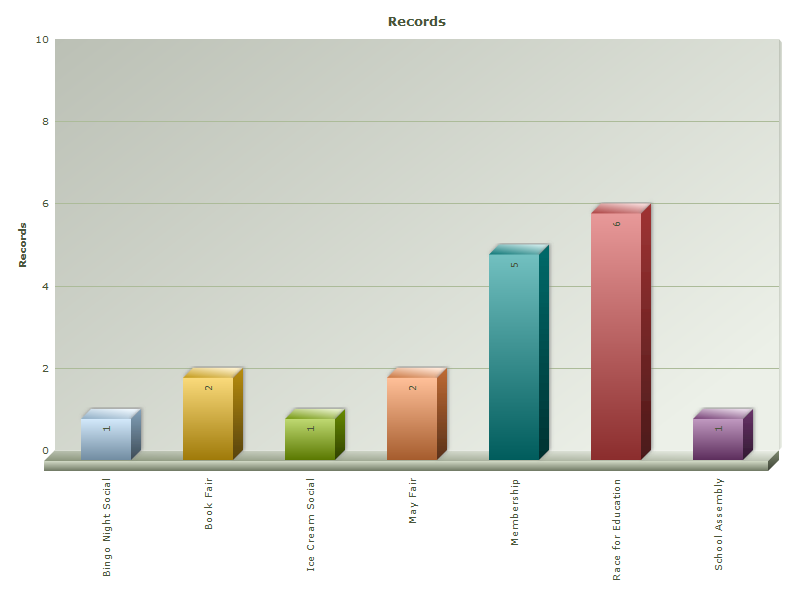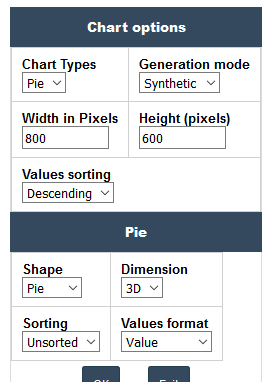 Year End Transition and Previous Years Accounts
Financial years are automatically set as you transition to a new year and all previous years accounts can be easily accessed at the click of a button. Check previous years accounts any time you want it by just changing the financial year.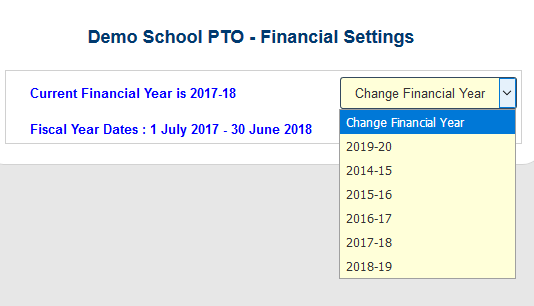 990EZ Form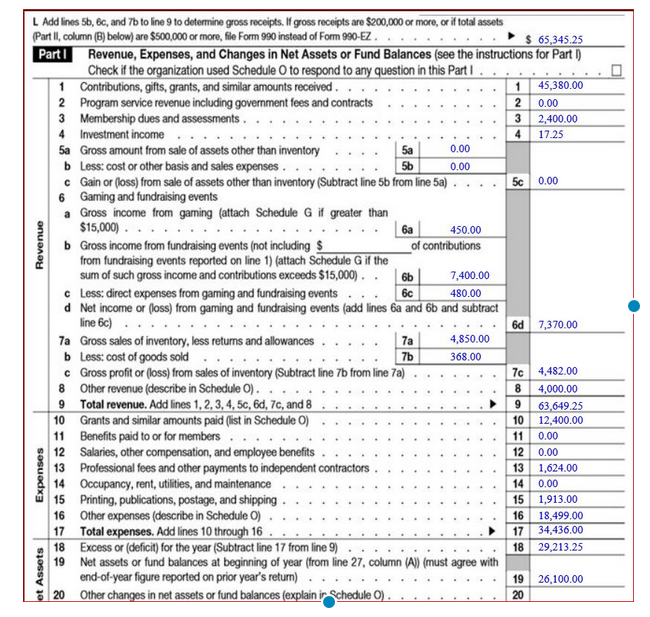 Finance Manager Video