Calendar Module Benefits

Easy single click entry of PTA/PTA Events on the calendar
Color coding of events.
Calendar event's list can be printed in a readable form for distribution either as a PDF document, Word Document or Excel document
Easily create and share URL link via email, text
Website Builder embeds the calendar on the website.
Parents can easily scan a PTO Calendar QR Code of a paper ona desk or wall and it will directly take them to the PTO calendar.
Calendar Display of PTO Events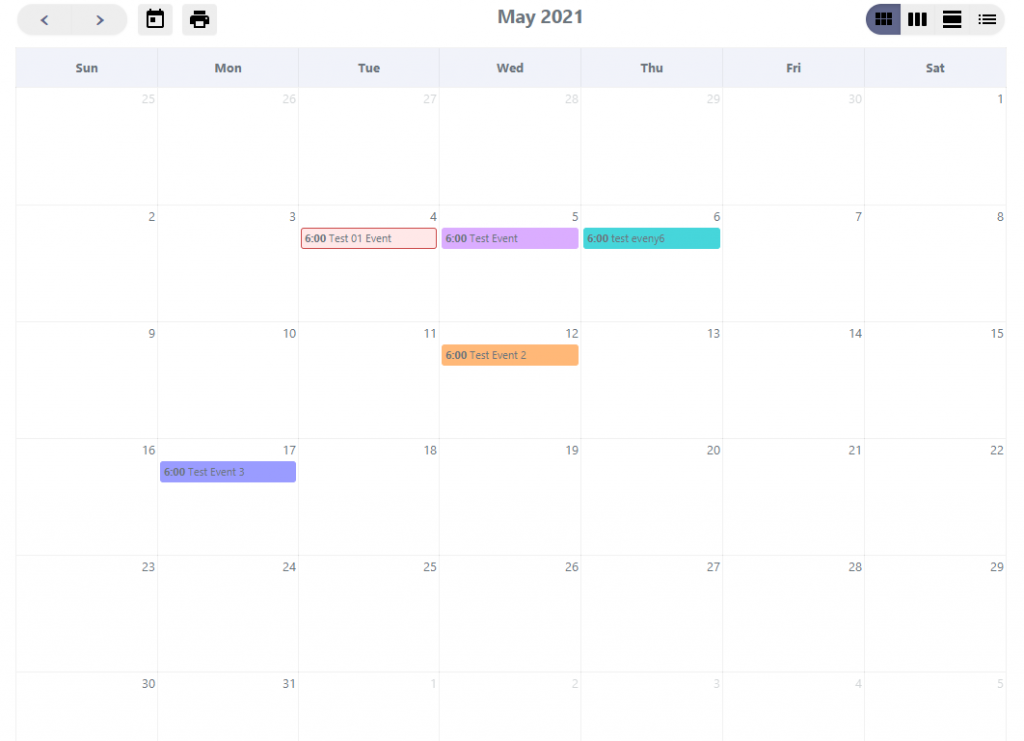 List of Calendar Events for distribution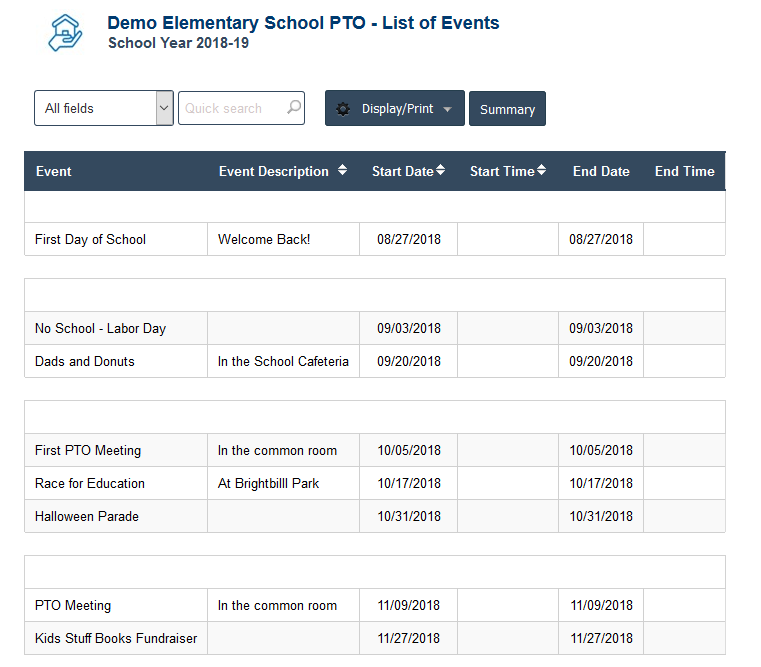 Export to a Word, Excel or PDF Document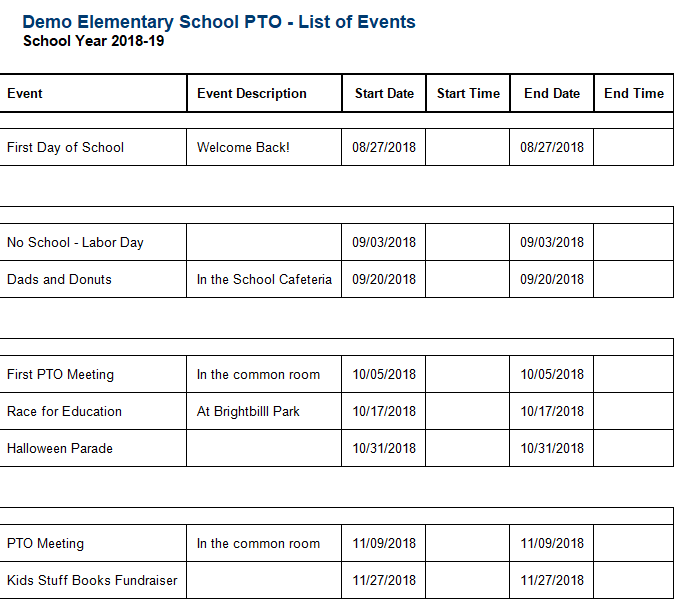 Embed it on a website as upcoming events
Check out the Demo Website

QR Code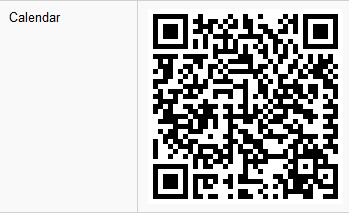 Calendar Management Video Presentation