Store and display all your documents at one place.
Various documents like Newsletters, Meeting Minutes and other forms for your PTA or PTO can be stored in RunPTO.
Create a URL Link and Share it using Email, Text or embed it on a Website
Secure, share, and edit all board documents 24/7.

Meeting Minutes
Upload and share meeting minutes.

Forms
Upload various types of forms for parents to download.

Bylaws
Store your organization's bylaws and policies.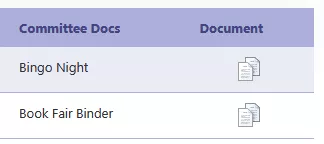 Committee Documents
Store specific committee related documents.

Membership Documents
Store Membership Docs to share with your membership.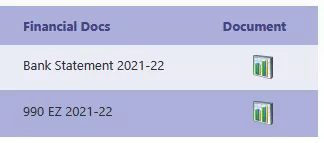 Financial Documents
Store financial documents like monthly bank statements,

External Document Links
You can also have links to external documents stored on Google Drive, DropBox etc