You don't have to maintain cumbersome email lists to send out information to your Members, Board, Committees etc. With the Email Blast feature you can click on the list and send your email to the entire group. Administrators can decide who has the authority to send emails from the system.
Email to Members, Volunteers, Chairpersons, Committee Groups etc
With Email Blast, you can send an email to a list of contacts within a group like members, chairs, volunteers, committees etc with a single click. It also gives you the ability in crafting the perfect template email and reusing that template. This is a great timesaver.
From
This email will have your organization name as the from identity
Email Sent By
The person who logs in will be the sender of this email and will be on the cc for recipients.
Email will be sent from mail@runpto.com
Tips for Deliverability
You should notify your recipients to keep mail@runpto.com in the safe senders list
so it does not go to their spam folder
Make sure the email addresses are legit and do not have typos or errors so emails can be sent to all addresses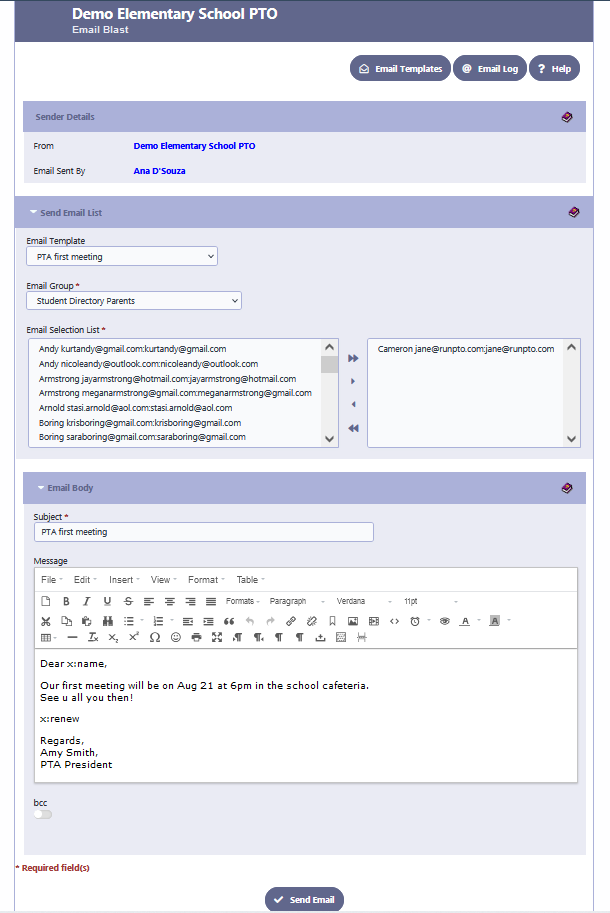 Email Groups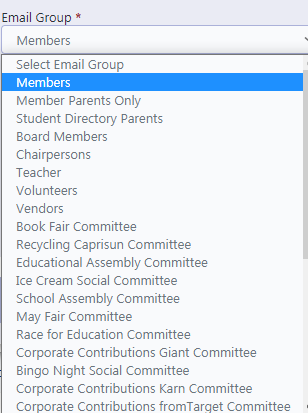 RunPTO Email Blast Video Presentation