Benefits of RunPTO Event Signups
Easily create powerful custom smart forms for various PTA/PTO fundraisers and other events
Any kind of Event Signup templates, Survey templates, Information gathering forms and many more.
Parents can signup for multiple events on the Event Signup form available to them.
You can create unlimited Event Signup Forms
Unlimited participants can sign up
Upto 12 custom action boxes/selections can be asked
Upto 10 question columns can be displayed for the event participant
Upload your own images for the event
Assign a event chair for the event
Set start and end date for the event
Attach a waiver if required
Send email to event participant on signup
Event participant can access signup through member login or by embedding a link in your website. like the below Moms and Muffins link below
All Event Forms can have their own URL Link to be distributing using Email/Text
All Event Forms can have their own QR Code
Leverage Real Time Reporting and Cloud Storage
Website Builder can easily embed any Event form on the Website.
Examples of various signup forms created with Signup Form Builder
Example of Family Portrait Fundraiser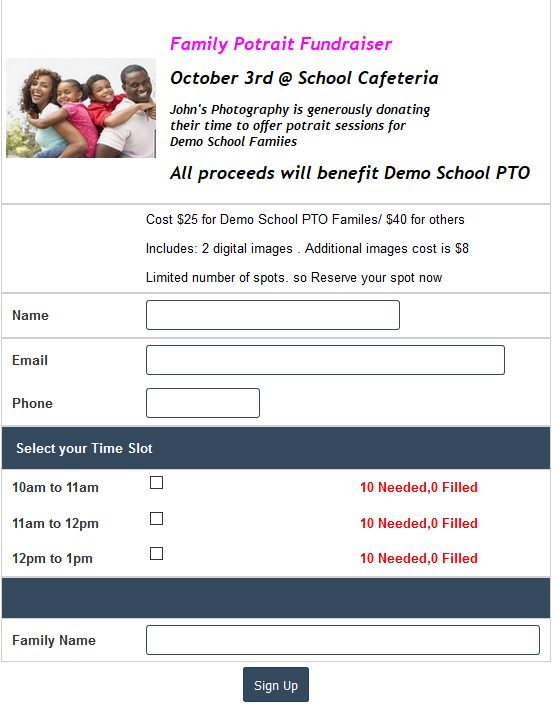 Example of a Moms & Muffins Event Form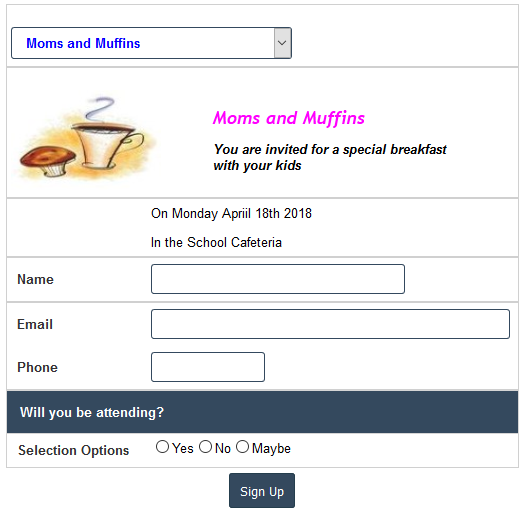 Example of Family Fun Run Event Form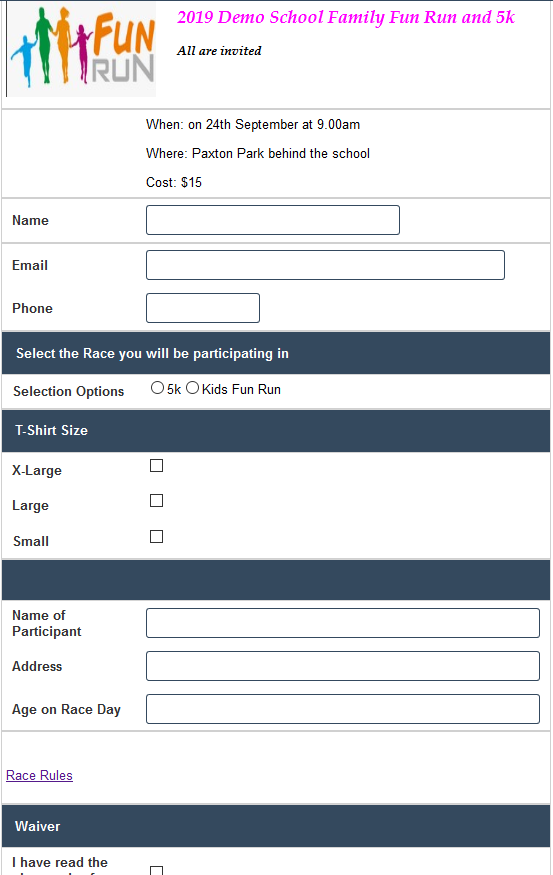 Example of May Fair Volunteer Signup for various positions