Benefits of the Volunteer Signup Form
Pre-designed Volunteer Form is simple yet powerful.
Based on setup all volunteer positions can appear in the dropdown list or on a check box like available positions list.
You can decide what volunteer positions to show and how many positions are required at any time.
Volunteer coordinator can receive email each time a volunteer signs up.
Click here for Volunteer Management Video Presentation
The Volunteer Signup form can be embedded on the website, or sent as a URL link in a email or text for seeking volunteers to signup on the various committees.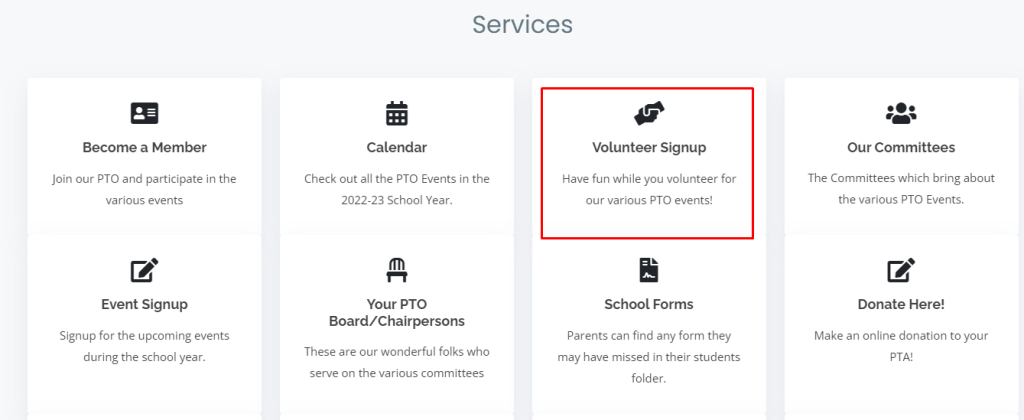 The form allows volunteers to provide their name, email, phone , specific committees they want to work for.
After entering the information, click on signup.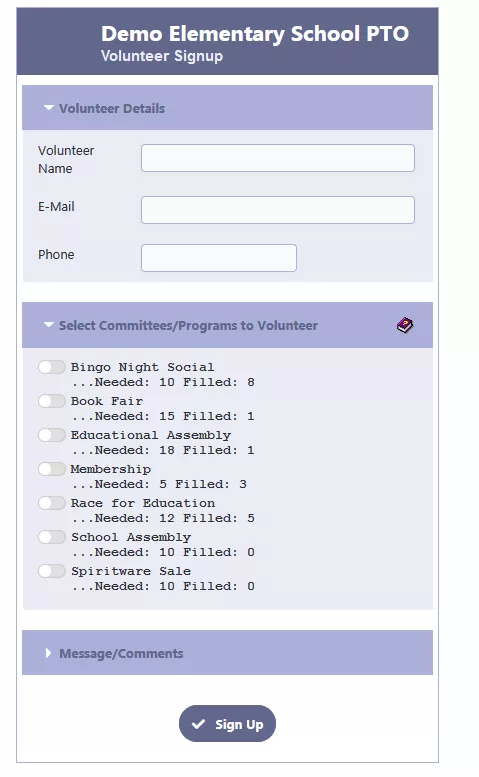 Display/Print the Volunteer List
You can get Display or Print a signup report with all the details of the volunteers who signed up by clicking on Volunteer signup list. If the volunteer information has been collected on paper, it can also be entered manually here by clicking on Add New Volunteer.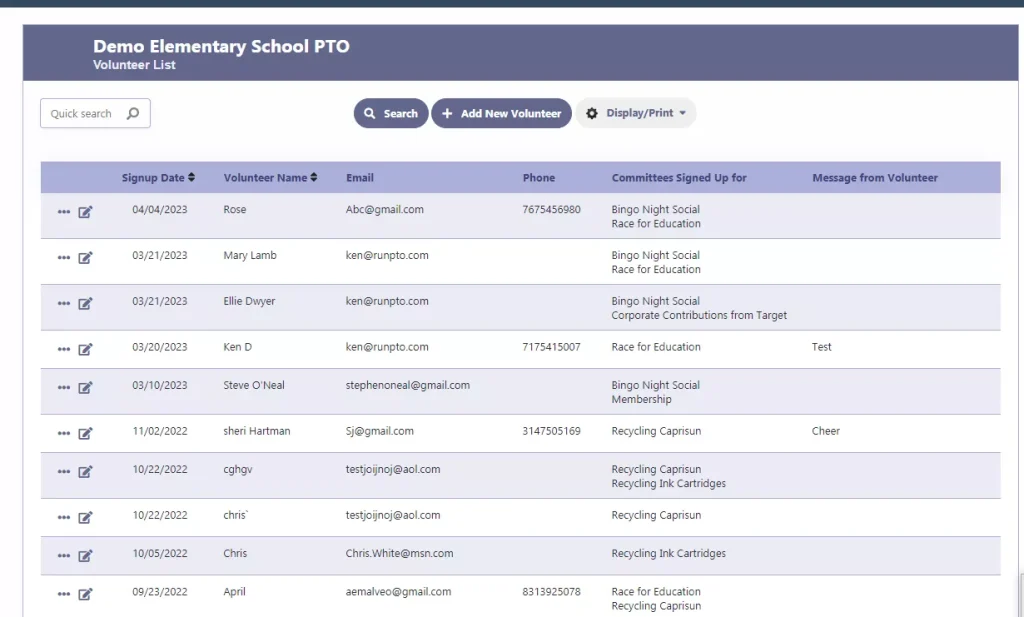 You can also use URL link for your organization's volunteer form to send to parents via email/text

Print a QR Code and keep it on a desk in School for parents to volunteer for committees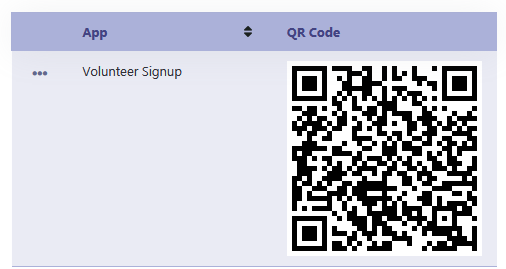 Both URL link or QR Code will directly take them to the Volunteer Form
Volunteer Management Video Presentation