Managing your calendar in RunPTO is simple and intuitive. You can easily add events to your RunPTO calendar and keep track of important dates, meetings, fundraisers, and other activities. The calendar feature in RunPTO allows for efficient scheduling and organization, ensuring that all members of your PTO community stay informed and engaged.

To add an event to your calendar, follow these steps:
Click on the "Calendar" tab located on the main navigation menu.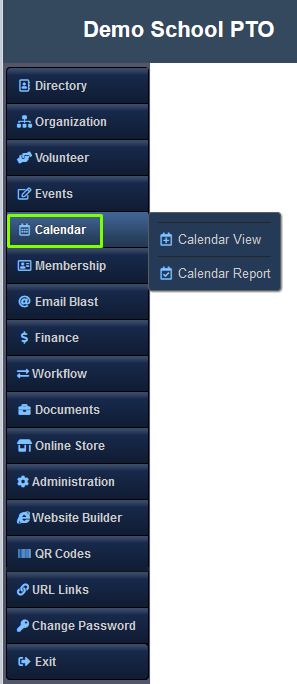 Adding Calendar events
Select the desired date for your event by clicking on that specific day on the calendar.
Once you have chosen the date, you will see a form where you can enter the event details. Provide the event title, a brief description, start date, end date, start time, and end time. You can also specify any additional information or notes or URL link relevant to the event.
After entering the event details, click on the "Save" button to save the event to your calendar.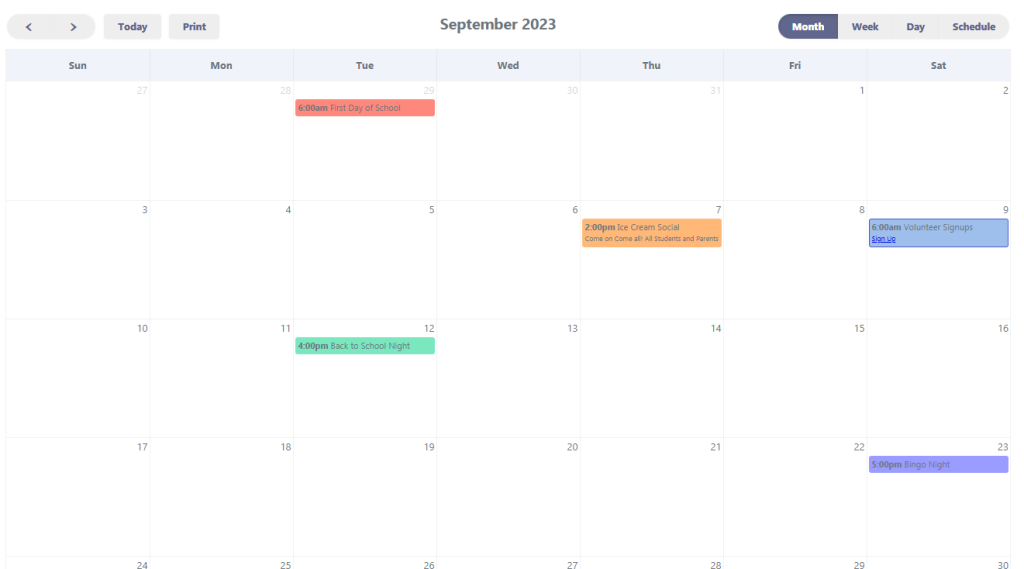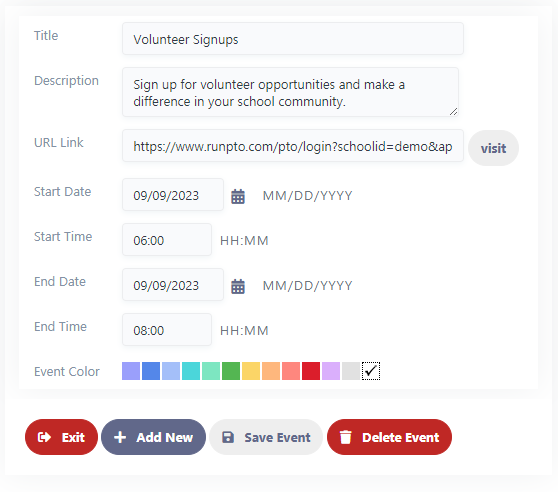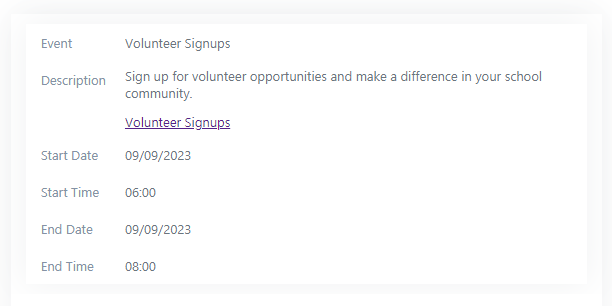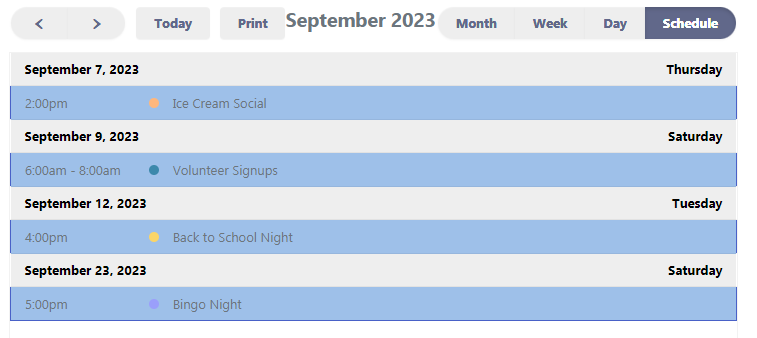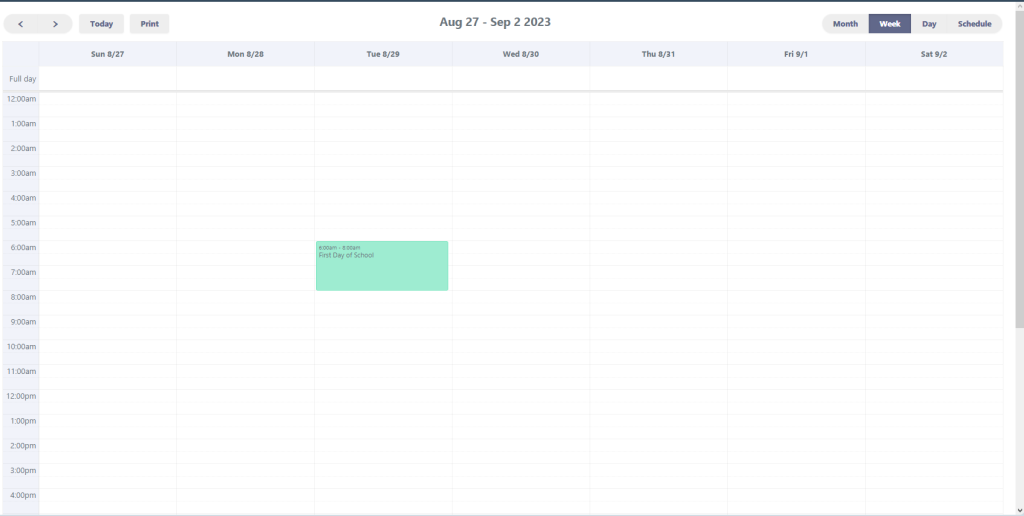 Distributing your Calendar
1. Share a URL link:
Streamline communication by sharing a direct URL link to your organization's calendar. Simply send the link to parents via email or text message, granting them easy access to the online calendar where they can stay informed about all PTO information and upcoming events.

2. Print a QR code:
Create a QR code for your calendar and print it out. Place the QR code on a visible location, such as a desk or notice board in the school. Parents can simply scan the QR code using their smartphones, which will direct them to the online calendar.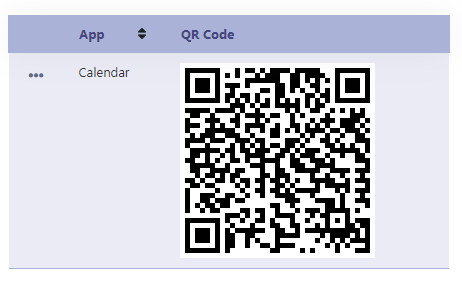 3. Embed on your website:
Embed the calendar directly on your organization's website. This enables parents who visit the website to easily navigate to the services section and click on the calendar.