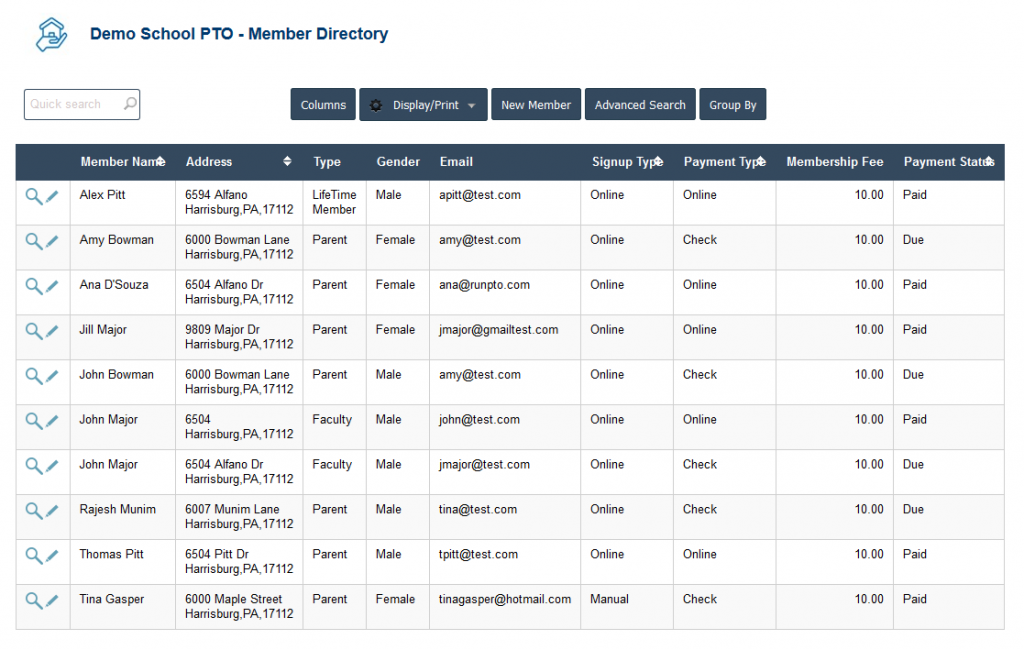 The above is the Membership Directory.
Membership Administrators can manually enter Member information by clicking on New Member button to add a new Member or the green pencil icon to modify existing Member records.
The Payment type will be set to Manual for any Membership record entered manually.
You can also update the Verification Code which will appear on the Membership Card or connect students related to the Member.
Click on Columns if you want to add or remove columns from the report.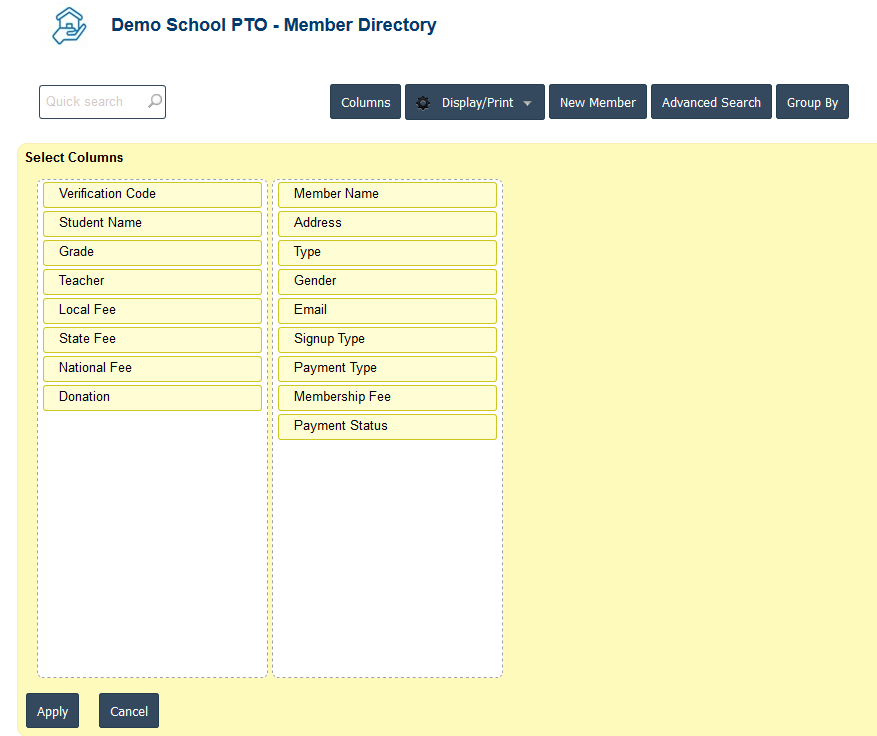 Below is the report with Local , State & National Fee Columns included.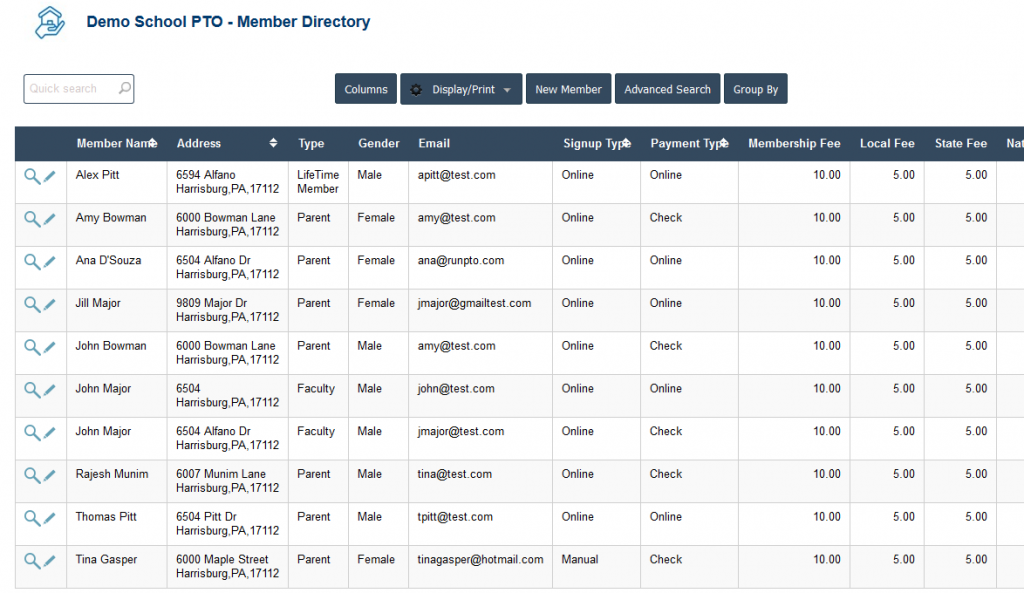 Below is a Group By Report based on Type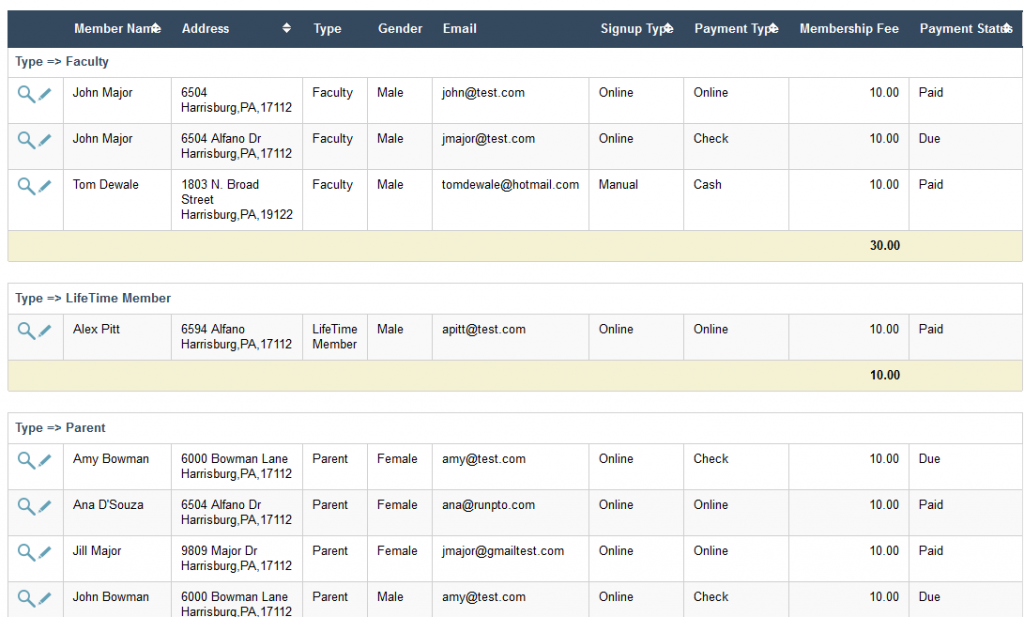 Below is a Group By Report based on Gender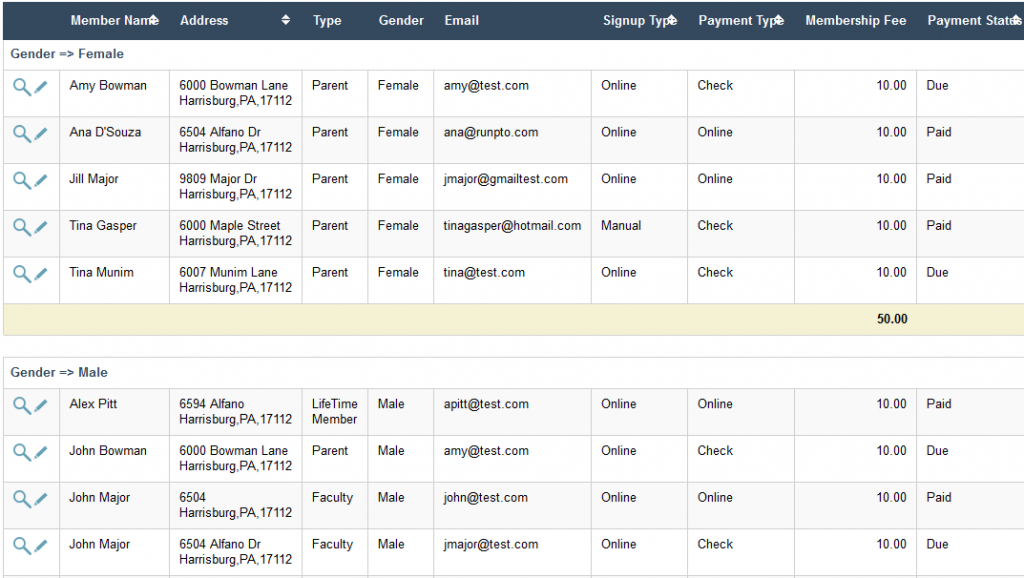 Group by Report by Payment Status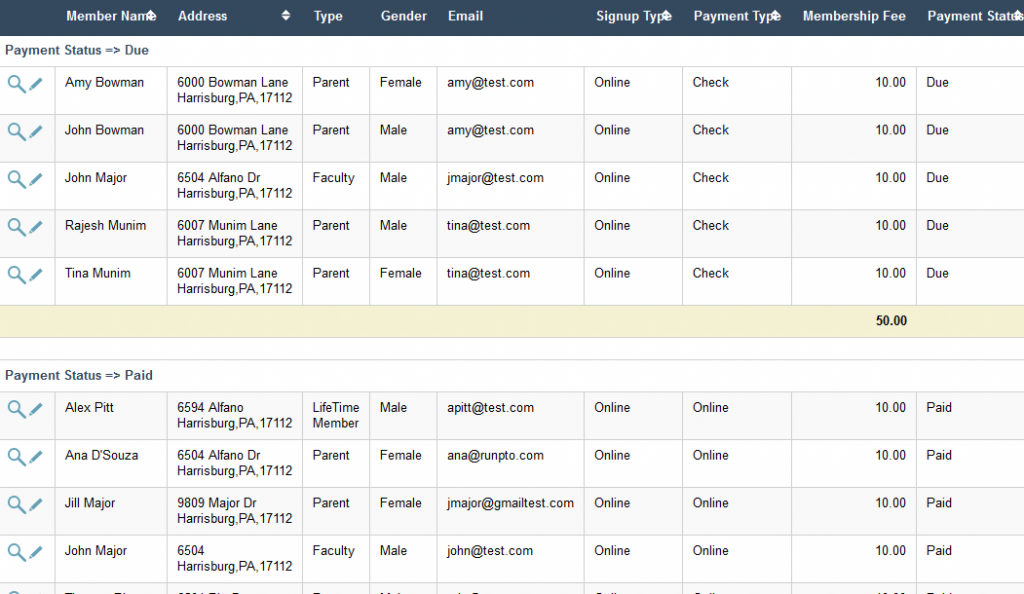 Get a summarized report based of any Group by option

Get a chart of any Summary report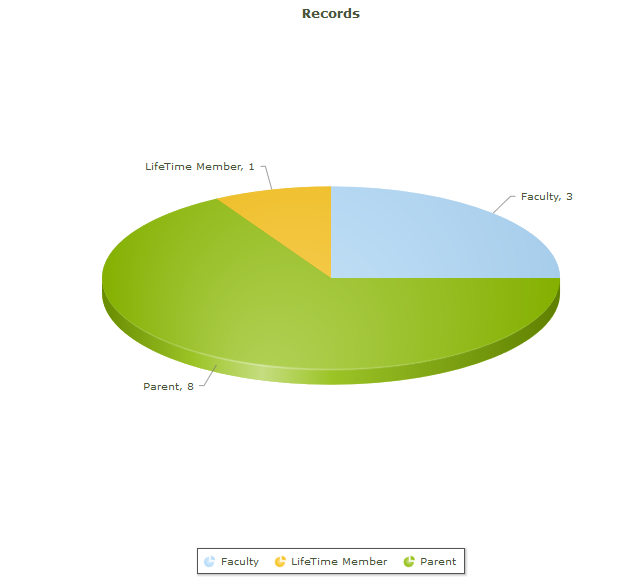 Click on Display/Print to export the data to a PDF, Word, Excel or for the print output.