How to Submit Deposit Forms Online
The Submit Deposit Forms Online feature in RunPTO streamlines the process of submitting deposits collected for your organization by a volunteer.
Here's an example of the Deposit Form Workflow Steps:
Step 1: Online Form Submission
The Bingo Night Social Committee has cash and checks to submit to the Treasurer. They access the Deposit Form and provide their details along with the Cash and Check Details.
Once completed, the committee submits the form to the Treasurer for review.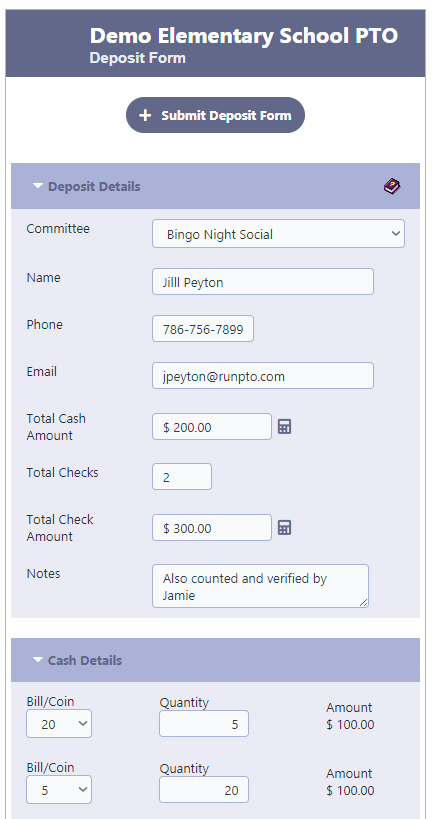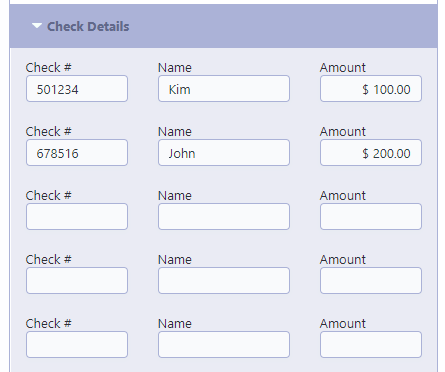 Step 2: Treasurer Review
The Treasurer then reviews the Deposit Form to ensure its accuracy and completeness.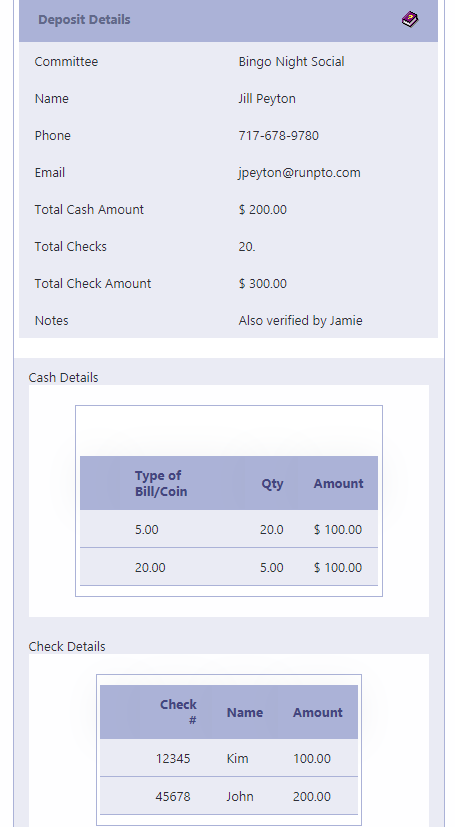 3. Treasurer Verification and Posting
After verifying the Deposit Form, the Treasurer posts the deposit to the appropriate account.