The Volunteer Signup form provided by RunPTO offers flexible options for gathering volunteers for your committees. You can easily embed the form directly on your website, making it convenient for visitors to sign up for different volunteer opportunities. Additionally, you can share the signup form as a URL link in emails or text messages or QR Code, allowing you to reach a broader audience and make the volunteer signup process more accessible.! Volunteer coordinator can receive email each time a volunteer signs up. With RunPTO, engaging and organizing volunteers for your committees has never been easier
Types of Volunteer Signup Form
There are two options available for setting up your online volunteer signup form which can set in Administration/Setup/Volunteer Signup Setup. You can choose between the "Show All Committees Dropdown" or the "Show Available Committees Check Box". The first option is a legacy volunteer signup form that can still be used if preferred. The second option is the latest volunteer form. If the volunteer coordinator wishes to receive an email notification each time a volunteer signs up, they can enter their email address in the "Volunteer Coordinator Email" column.
For the purpose of this help section, we will focus on the second option—the latest volunteer form.
You can now personalize various aspects of the Volunteer Signup form, such as the header text, section titles, and thank you message.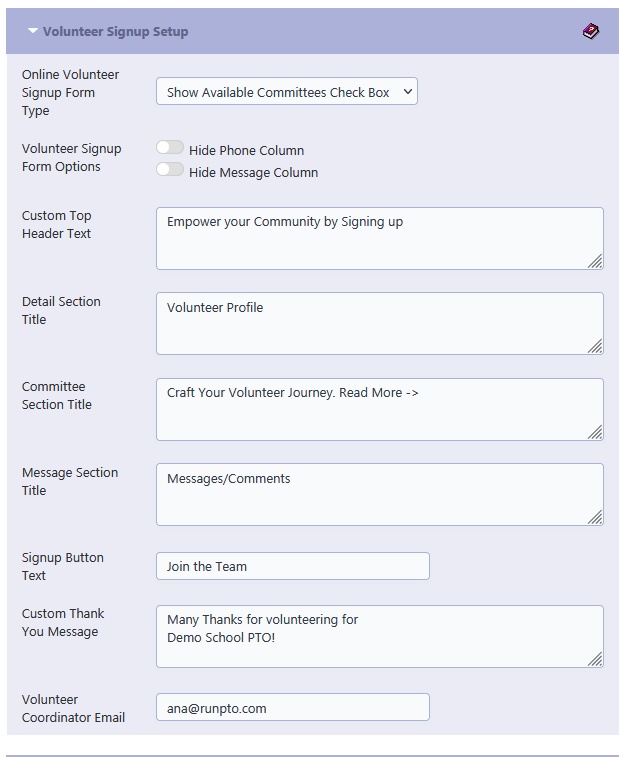 Here are some steps to help you get started:
Access the Committee Section: Log in to your RunPTO account and navigate to the Committee Section. This is where you can view and edit the details of all your committees.
Specify Needed Volunteer Count: In the Committee Section, you will find a field labeled "Needed Volunteer Count" for each committee. This is where you can input the number of volunteers required for that specific committee. By entering the desired count, you can provide a clear indication of the volunteer capacity needed.
Volunteer Sign-Up Tracking: As volunteers start signing up for committees, RunPTO automatically tracks and increments the "Volunteers Signed Up" count. This allows you to easily monitor the progress of volunteer recruitment for each committee. You can view the current count at any time and ensure that the required number of volunteers is being met.
Existing Volunteers: If you already have volunteers committed to a particular committee, you can simply enter their count in the "Volunteer Signed Up Count" field. This ensures that the system accurately reflects the current status of volunteer availability and prevents overbooking.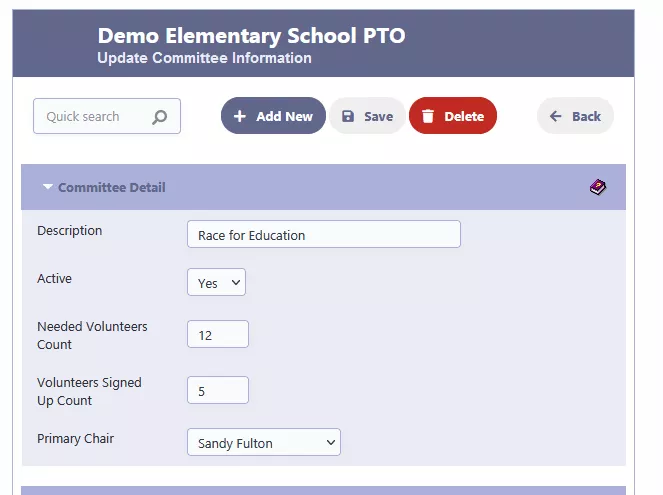 Volunteer Signup Form
The volunteer form provides a user-friendly platform for volunteers to enter their relevant information. It includes fields such as name, email address, phone number, and a section where volunteers can specify the specific committees they are interested in. Additionally, there is a dedicated Message/Comments column where volunteers can leave any additional notes or comments they may have. This comprehensive form ensures that volunteers can provide all the necessary details and express any specific preferences or inquiries they may have.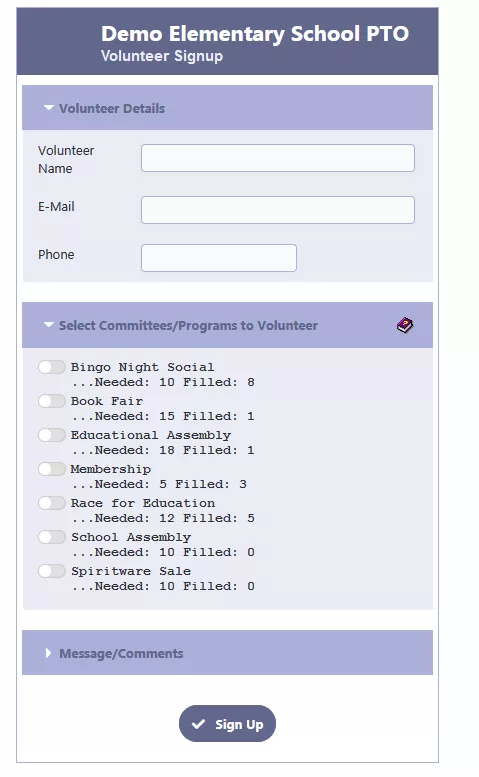 Volunteer List
By accessing the "Volunteer List" feature, you have the option to display or print a comprehensive report that includes all the details of the volunteers who have signed up. This report provides a convenient overview of the volunteer information, allowing you to easily track and manage the volunteer roster. Additionally, if you have collected volunteer information manually on paper, you can also manually enter that information into the system by clicking on the "Add New Volunteer" button. This ensures that all volunteer data is consolidated and easily accessible within the RunPTO platform.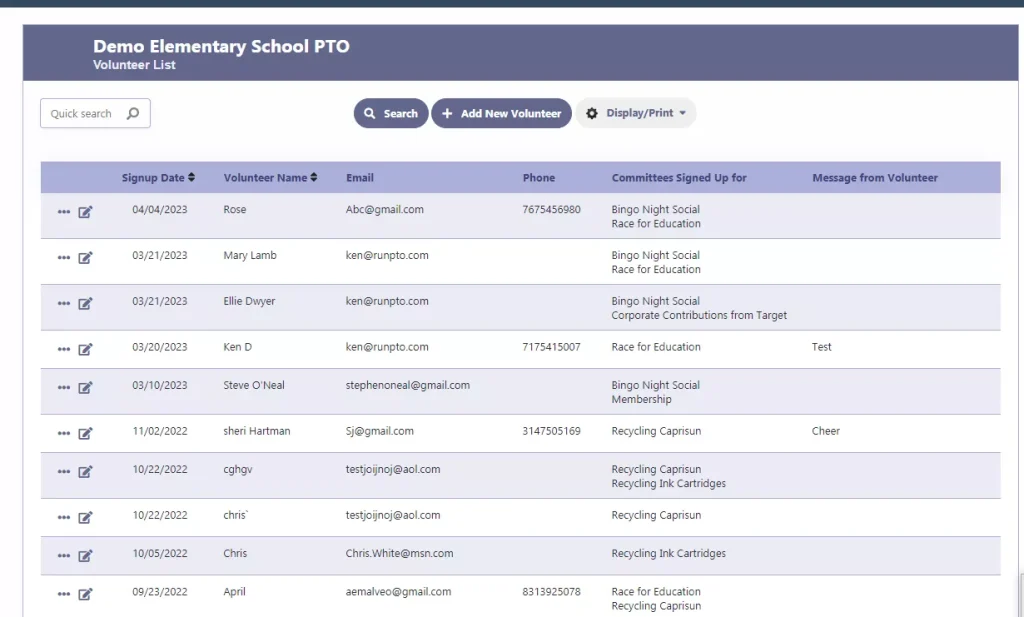 Distributing your Volunteer Form
1. Share a URL link:
Provide a direct URL link to your organization's volunteer form and send it to parents via email or text message. This allows them to conveniently access the form online and submit their volunteer information.

2. Print a QR code:
Create a QR code for your volunteer form and print it out. Place the QR code on a visible location, such as a desk or notice board in the school. Parents can simply scan the QR code using their smartphones, which will direct them to the online volunteer form.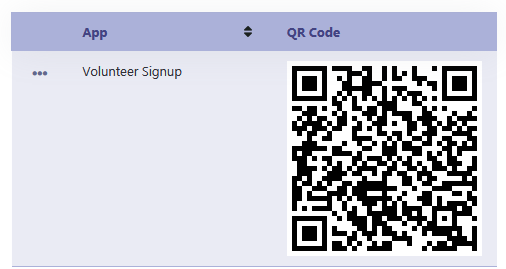 3. Embed on your website:
Embed the volunteer form directly on your organization's website. This enables parents who visit the website to easily navigate to the volunteer form section and complete the necessary information.