RunPTO allows you to design professional looking forms with RunPTO Event Signup Form Builder within minutes. These custom smart forms can be used for various PTA/PTO fundraisers and other other PTA activities or PTO activities which need signup, survey or any other kind of information gathering.
Firstly, the beauty of RunPTO Signup Form Builder is you do not have know HTML, CSS, Javascript, WordPress or any of the technical jargon. Secondly, you do not have to pay for a additional signup service. Thirdly, Any of the volunteers assigned can create the form or manage the PTA event or PTO event.


The Signup Form Builder produces forms which are ultra fast and responsive on all devices which includes Desktops, Tablets and Mobile Phones. It has the following benefits.
Parents can signup for multiple events on the Event Signup form available to them.
You can create unlimited Event Signup Forms
Unlimited participants can sign up
Upto 12 custom action boxes/selections can be asked
Upto 10 question columns can be displayed for the event participantUpload your own images for the event
Assign a event chair for the event
Set start and end date for the event
Attach a waiver if required
Send email to event participant on signup
All Event Forms can have their own URL Link to be distributing using Email/Text
All Event Forms can have their own QR Code
Steps to get started
Here's how to get started. Go to RunPTO and click on the Signup Form Builder. Then click on each of the tabs and enter the information for the event. Within minutes you are all set.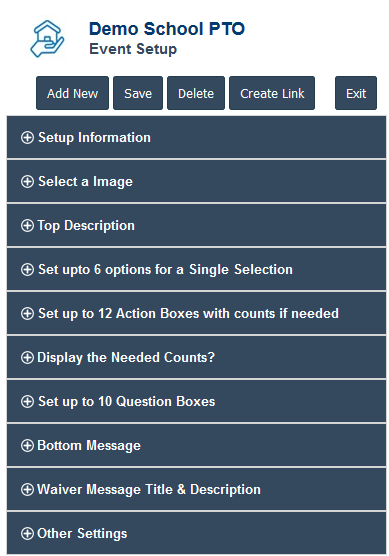 1. Enter the Setup Information

2. Select a suitable image for your Signup Form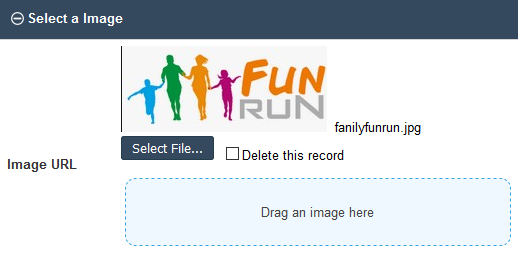 3. Enter description to show on top of the Signup form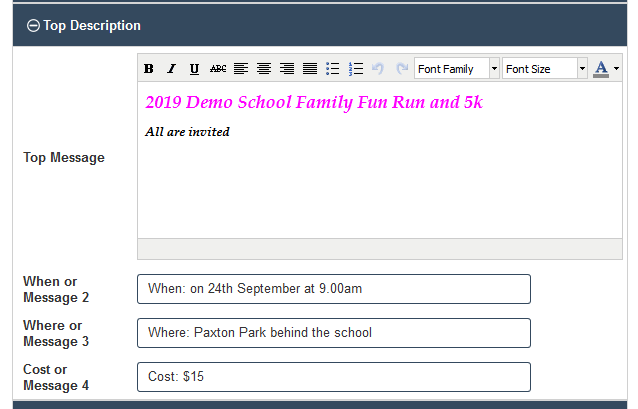 4. Enter the list of single selections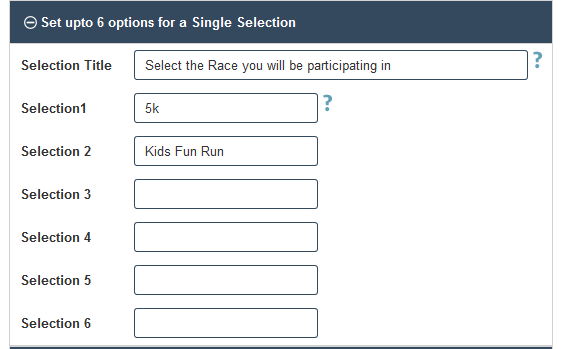 5. Enter the Active Box selections needed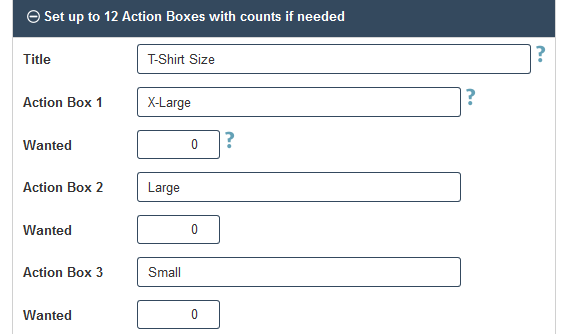 6. Enter the counts for the Active Box selections

7. Enter Questions you seek answers to on the form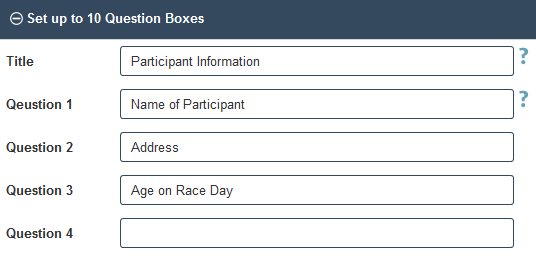 8. Enter any bottom message or links you want to show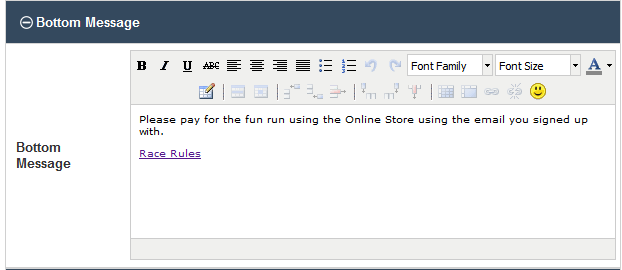 Example of the reference to the Online Store where the participant can make the payment. You will have to set up Family Fun Run as a Product in the Online Store.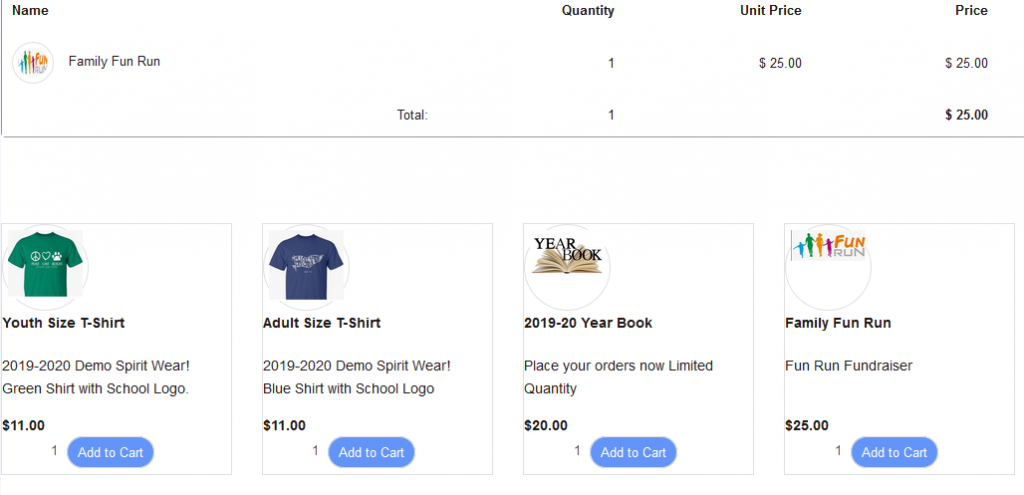 9. Enter the Waiver Title and Message if required

10. Click if email needs to be send to the participant

Next Step is to decide how you are going to advertise the form.
You can use the following ways:
URL Links
Get the URL Link for the Form and distribute it using email or RunPTO's Email Blast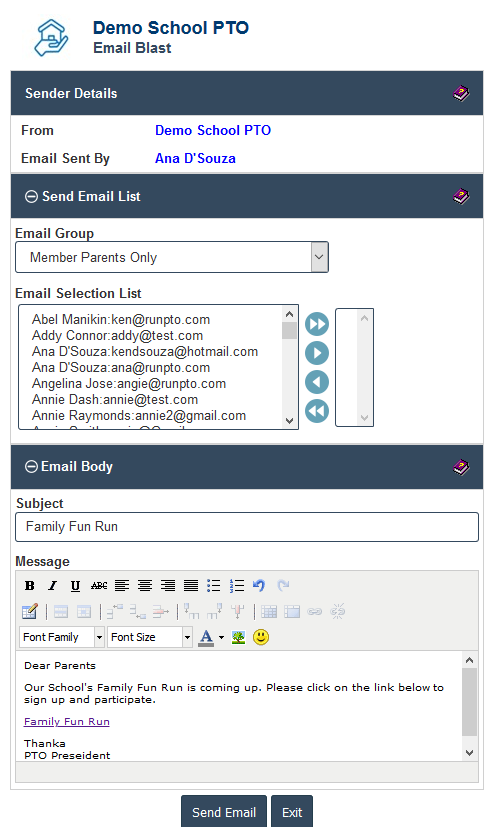 QR Codes
Print a QR code and pin it on a wall at school so parents can scan it and go directly to the form.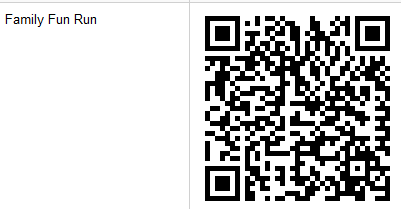 Website
Embed the event form on the website using RunPTO Website Builder.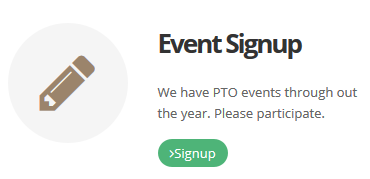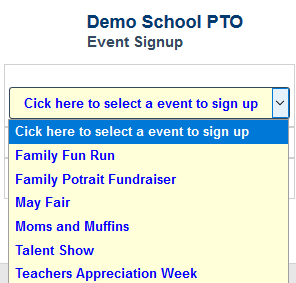 Social Media Links
It can be distributed as a link on FaceBook, Twitter or any other social media sites. Click below to see the form as a link.
Comprehensive Event Report
Go to Event Report to see all signup details and a total of how many signed up.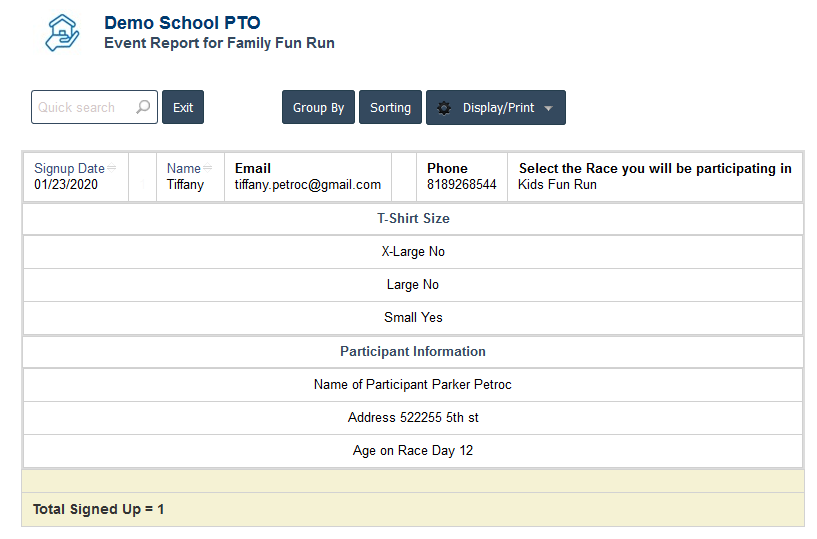 Search, Sort or do a Group By on the selections or Action Boxes. Display or print the report as a PDF, Excel or Word file.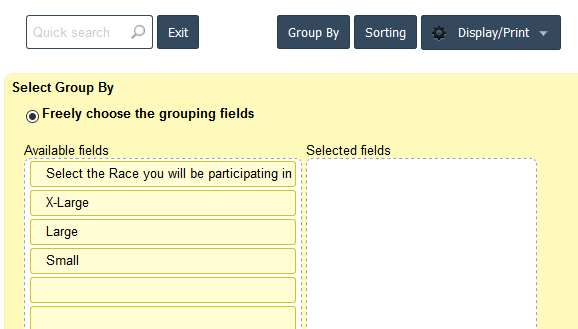 In Conclusion, the above setup is for one type of form. You can create many different types of Signup forms in RunPTO

Below is a list of some of the example forms
Read more: Create a Event Form
Signup Form Builder is included in RunPTO by CloudInfoSystems