Bank Reconciliation Process
Navigate to the Finance section and select "Reconciliation" to access existing reconciliations or initiate a new reconciliation process.

Performing Bank Account Reconciliation
Select the desired bank account for reconciliation.
Review the list of existing reconciliations.
Run a new reconciliation by clicking on New Reconciliation..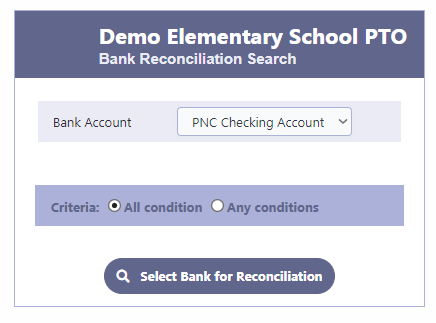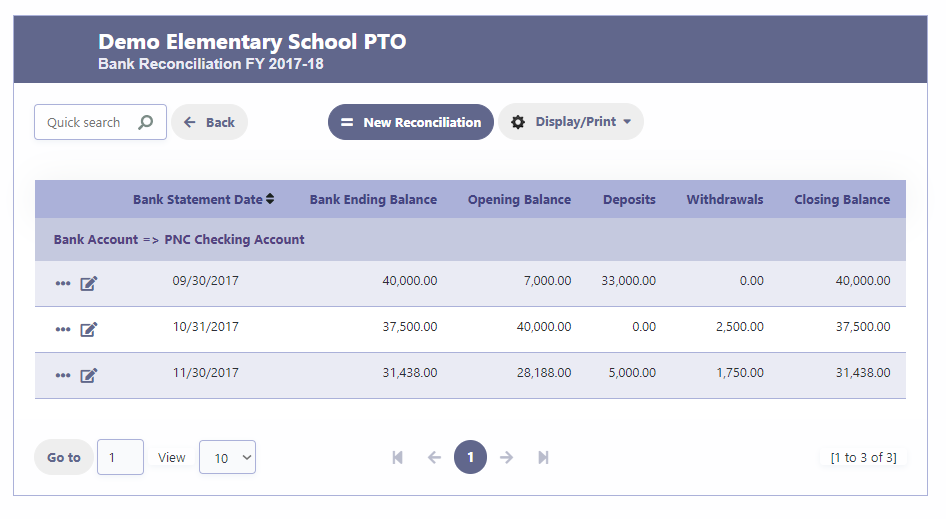 New Bank Reconciliation Process
Enter the Bank Statement Date.
Input the Bank Ending Balance as stated in the bank statement.
Click on "Reconcile and Save" to initiate the bank reconciliation process.
The system will calculate the difference amount between the bank statement balance and the system balance.
If the amounts reconcile, the reconciliation process will be completed successfully.
In case of any discrepancies, an error message will be displayed to alert you.
Review the reconciliation report to ensure accuracy and to address any outstanding issues.
By following these steps, you can effectively reconcile your bank account and ensure the accuracy of your financial records.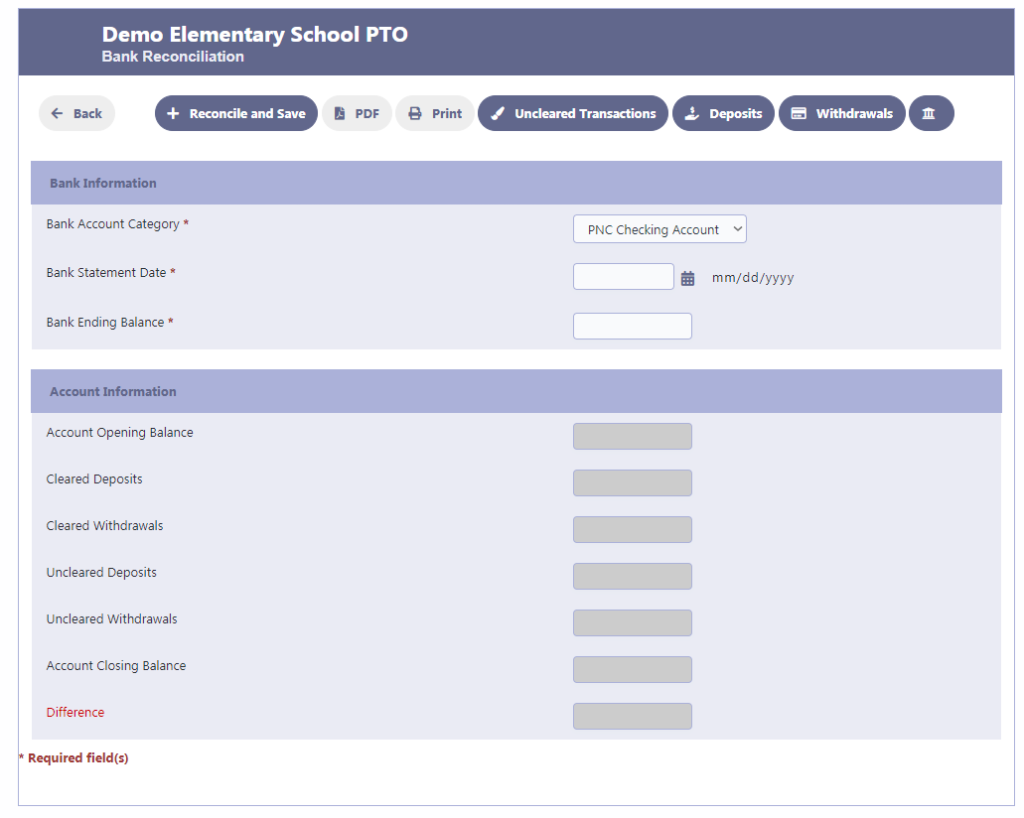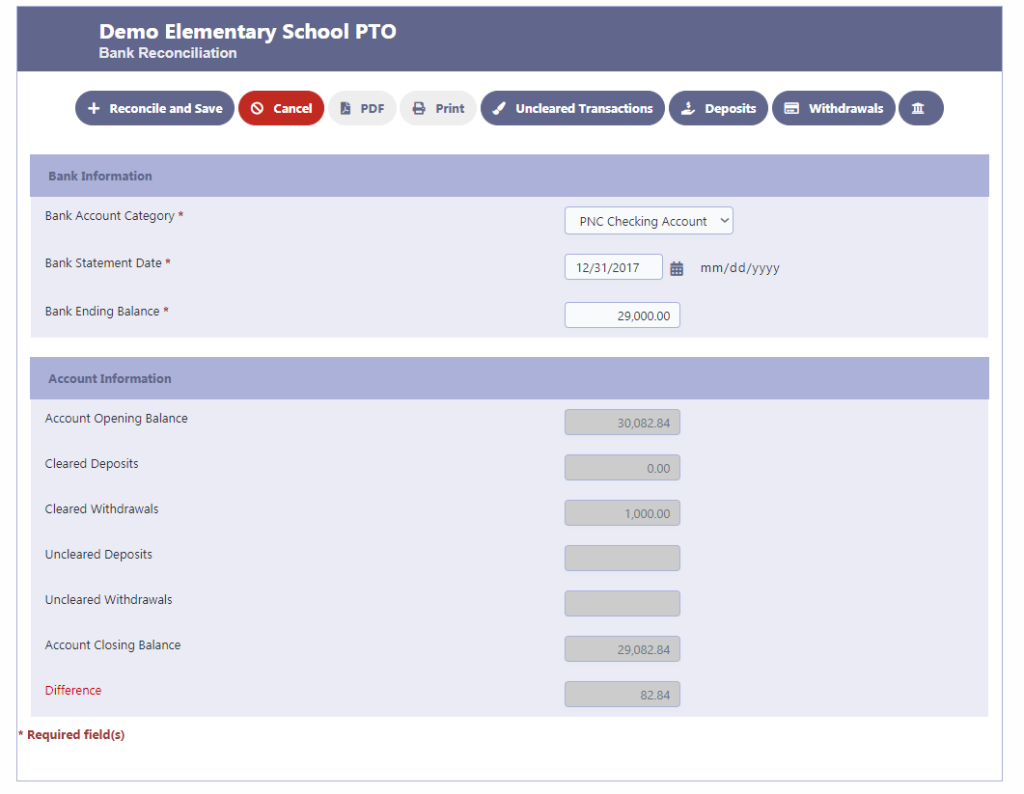 Troubleshooting Bank Reconciliation Differences
If your reconciliation shows a difference, consider the following steps to identify and resolve the issue:
Double-check the accuracy of the Bank Ending Balance entered during reconciliation.
Review the list of Uncleared Transactions to identify any checks that were not cleared. If necessary, mark the checkbox for the uncleared transaction and click Save to indicate that it has been cleared.
Verify if any incorrect or missing transactions, such as Deposits, Withdrawals, or Transfers, were entered during the reconciliation process. Correct any errors or add any missing transactions as needed.
Once you have addressed any discrepancies or errors, click on "Reconcile and Save" again to attempt the reconciliation process.
If the reconciliation is successful, the transaction will be saved, and the difference will be resolved.
By following these troubleshooting steps, you can effectively investigate and resolve any differences encountered during the bank reconciliation process.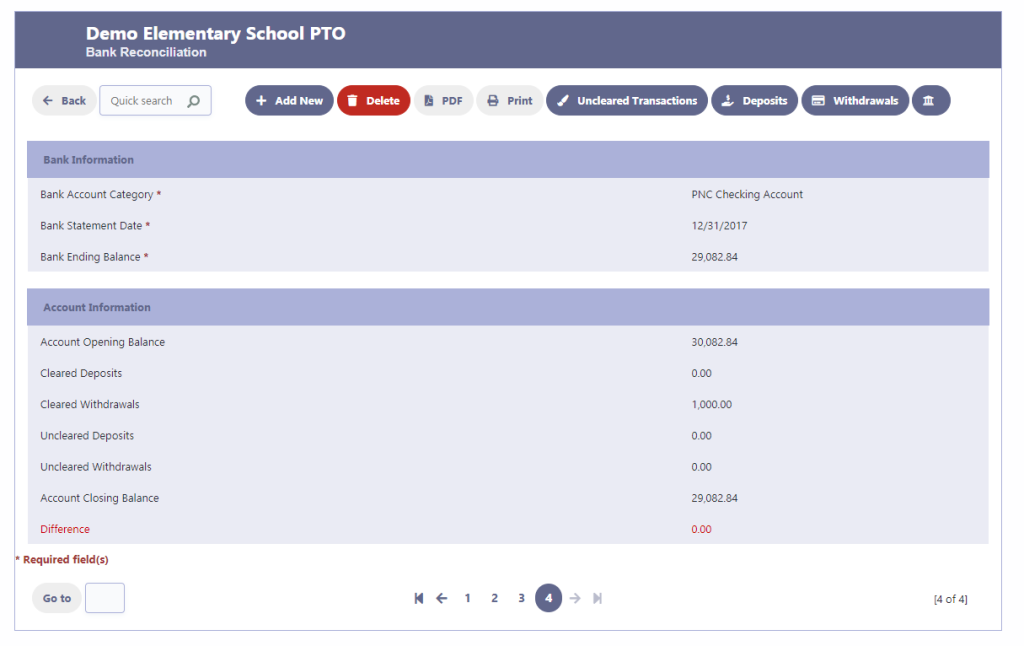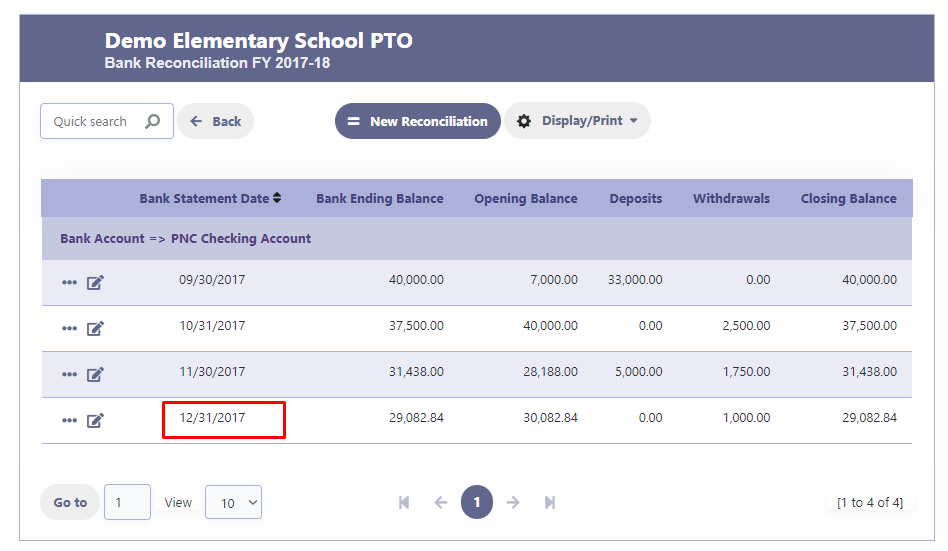 Display/Print
Click on Display/Print to export the data to a PDF, Word, Excel or for the print output.