Click on Bank Register in the Finance section

After clicking on Bank Register you will see the search screen shown below.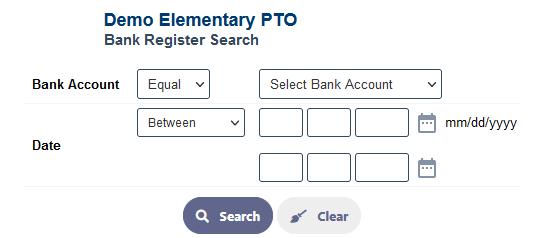 Make your selection for the Bank Account and enter a date range if needed. If you don't enter the selections you will get all the data.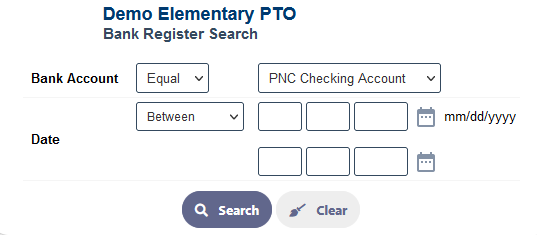 Clicking on Search to retrieve the Bank Register data as per the selections done.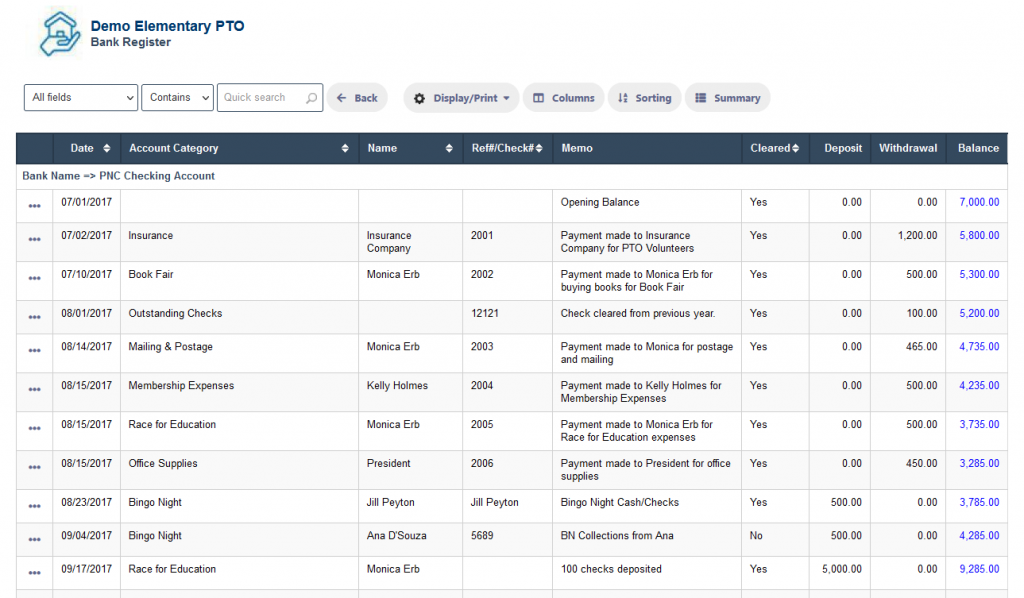 Click on Summary to get a summarized view of Transfer transactions.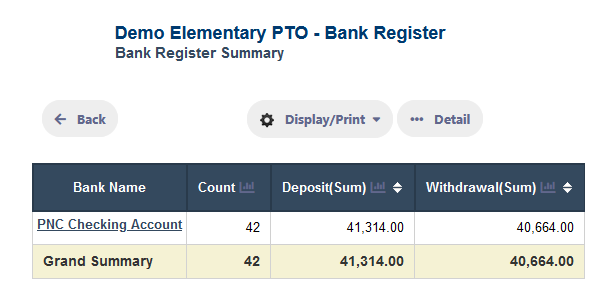 Click on Display/Print Click to export the data to a PDF, Word, Excel or for the print output.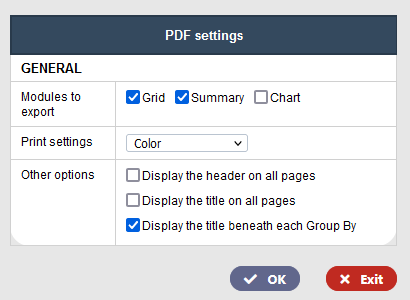 Columns will allow to add or delete the columns from the view or the report.