Committee
The PTO/PTA committees are established to oversee various events and activities throughout the academic year. The committees are led by Chairpersons, who are elected or appointed by the PTO/PTA board to serve as leaders.
Go to the "Committees" section in the Organization section.

Committee Directory
By clicking on the Committee option, the screen will be displayed as follows.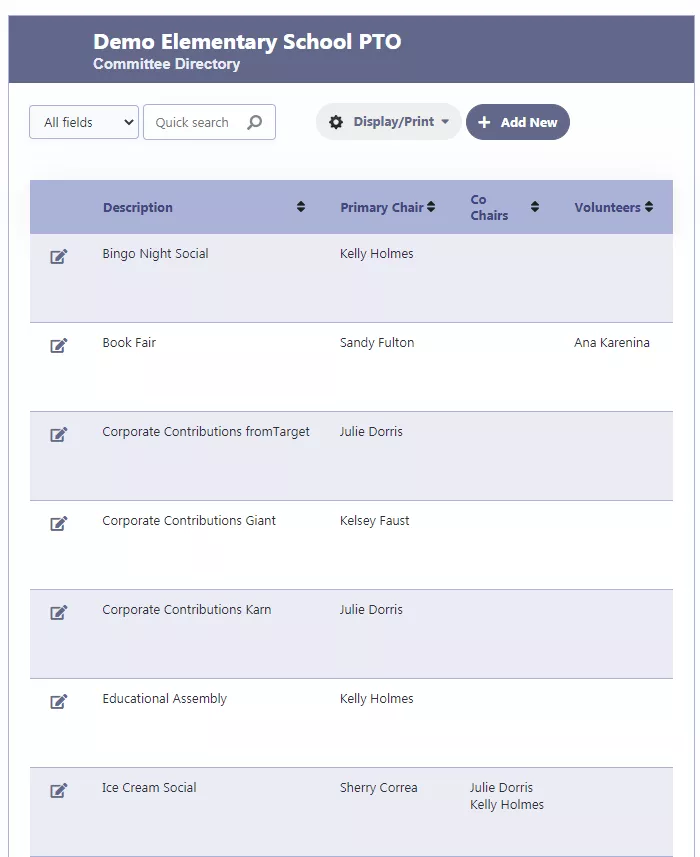 Add New Committee
To create a new committee, click the "Add New" button. To edit an existing committee record, click the edit icon on the left.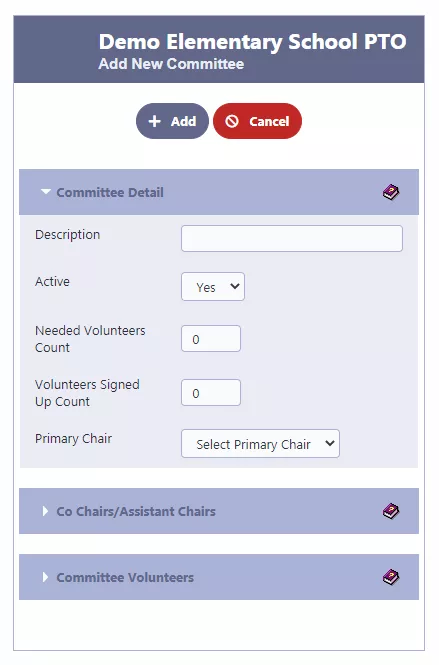 If you've chosen "Show Available Committees" as the Volunteer Signup Form option, you can specify the required number of volunteers. As volunteers sign up, the count of volunteers who have signed up will increase.
When the number of needed volunteers equals the count of volunteers signed up, the committee will no longer be displayed on the volunteer form. An example of the Volunteer Form is shown below.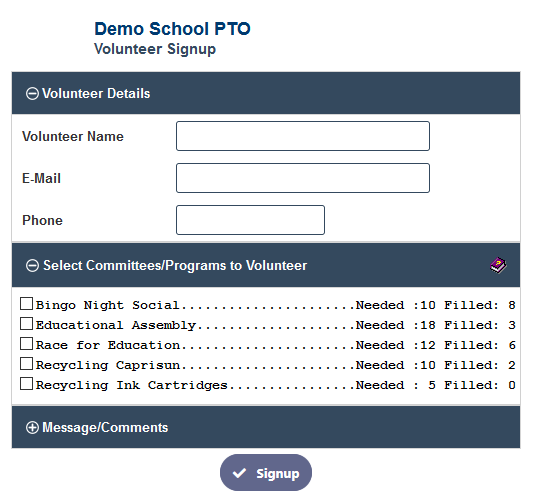 Assign Chairpersons to the Committee
You can assign a Primary Chair, Add Co Chairs or Assistant Chairs and volunteers who have signed up to serve on the committee.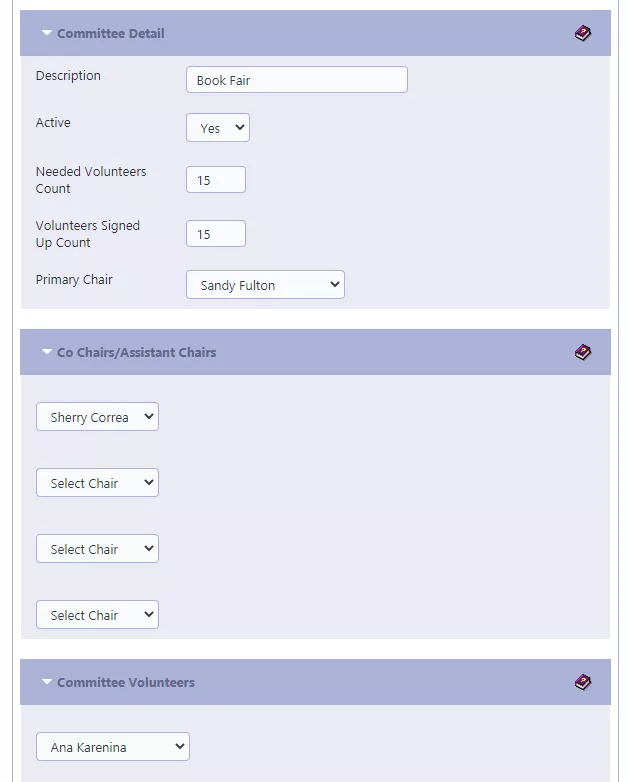 Link Committees with Accounts
For a detailed financial overview of your committees, you can link them to Income or Expense Accounts.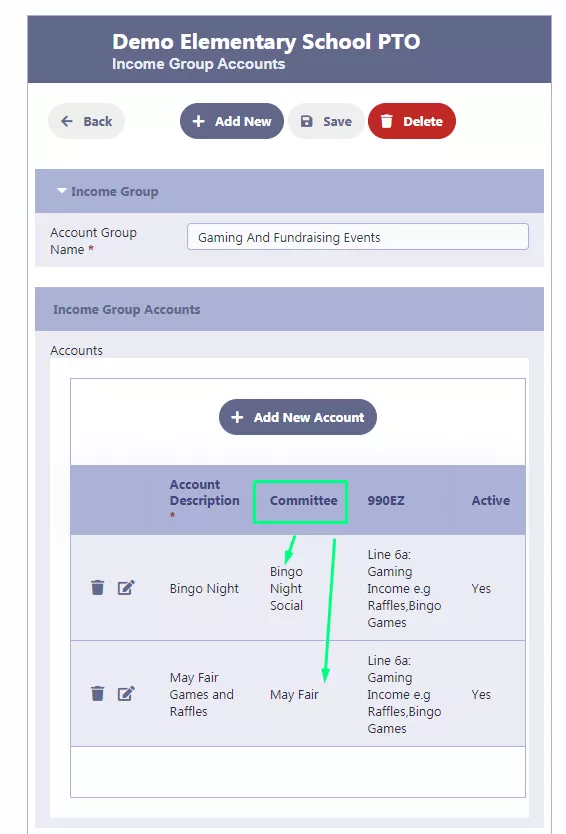 Transaction List by Committee
By linking the committees to Account Categories, you can generate a report that lists transactions by committee.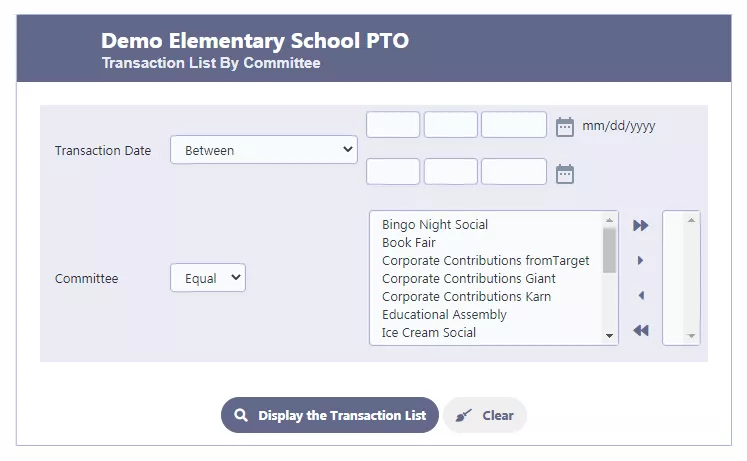 Email Groups
Email groups are automatically generated or updated to enable sending group emails to individual committees.