Committee
PTA or PTO Committees are formed to run various programs or activities during the school year. Committees are headed by Chairpersons who are elected or selected by the PTO or PTA Board to lead the committee.
Click on Committees in the Organization Section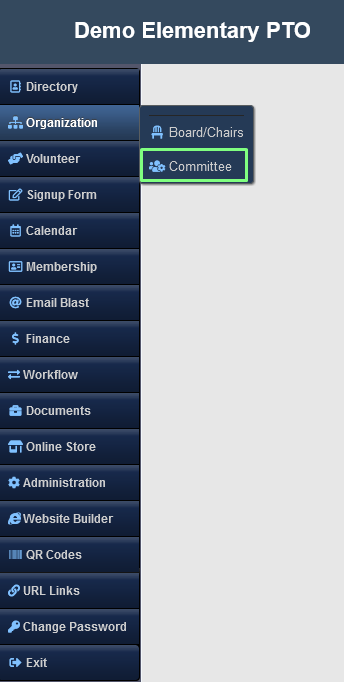 Display Committee Directory
Clicking on the Committee above will bring up the screen below.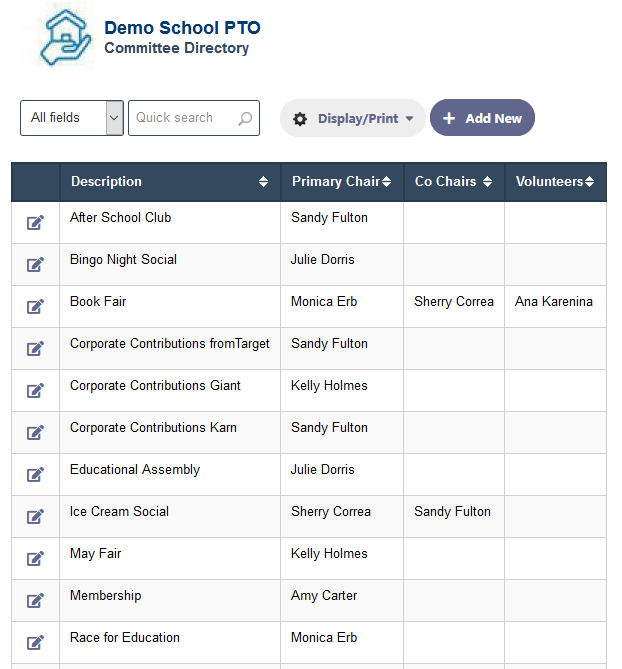 Add New Committee
Click on the Add New button to add a new committee or the pencil icon to modify existing committee records.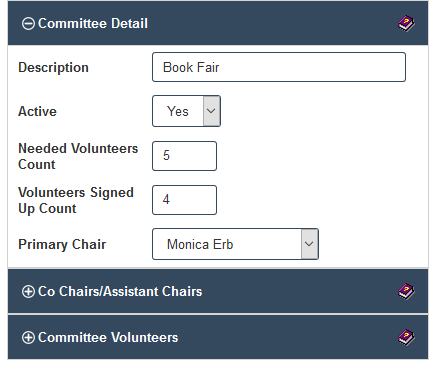 If you have selected the Show Available Committees as the Volunteer Signup Form option, you can enter the Needed Volunteers.
As Volunteers sign up, the Volunteers Signed up count will add up.
When the Needed Volunteers = Volunteers Signed up Count, this committee will not show on the volunteer form, Below is an example of the Volunteer Form.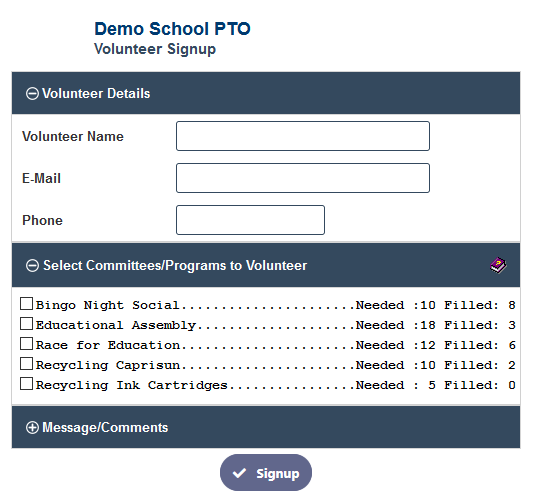 Assign Chairpersons to the Committee
You can assign a Primary Chair, Add Co Chairs or Assistant Chairs and volunteers who have signed up to serve on the committee.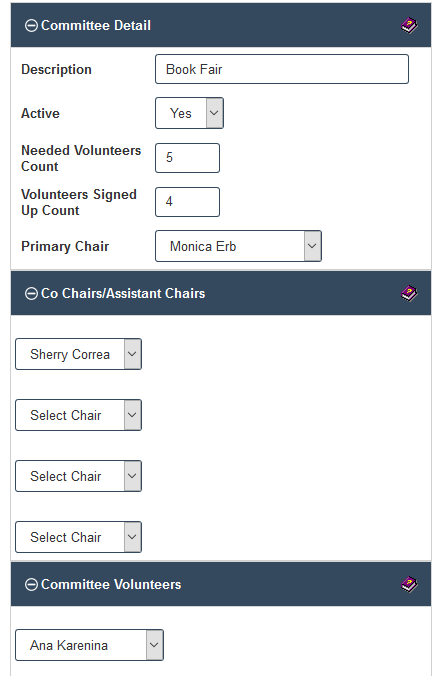 Associate Committee with Accounts
To get a precise financial picture of your Committees you can associate the committee with Income or Expense Accounts.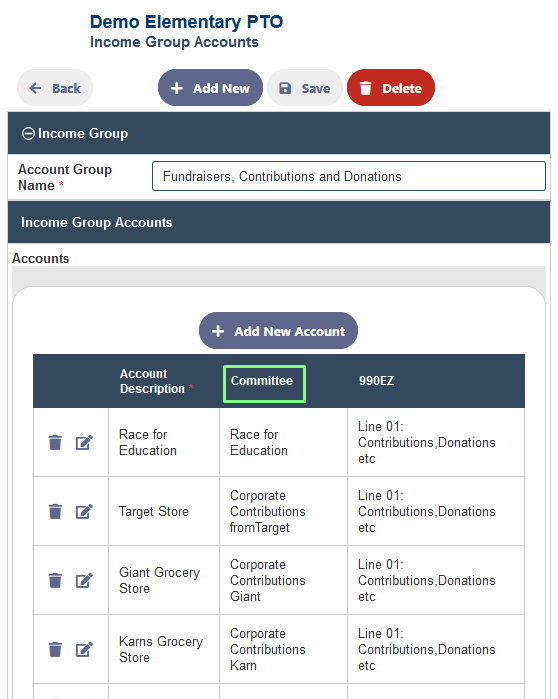 Transaction List by Committee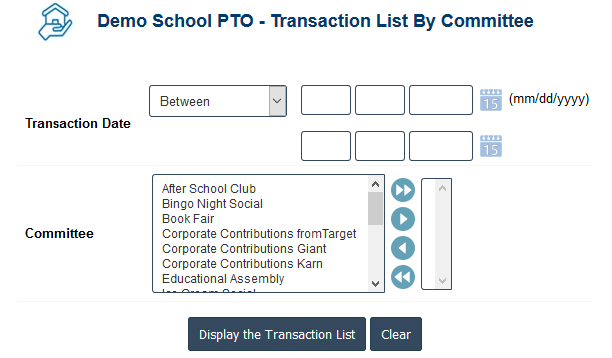 Email Groups
Email groups are automatically created/updated for sending group emails to individual committeess