Organization
Your PTA or PTO organization will comprise of Executive Board Members, Committee Chairpersons and volunteers for various roles.
This module will allow you to create a list of your PTA/PTO Executive Board Members and Committee Chairpersons when you start the new school year.
You can add/edit this module as and when there are personnel changes in your organization.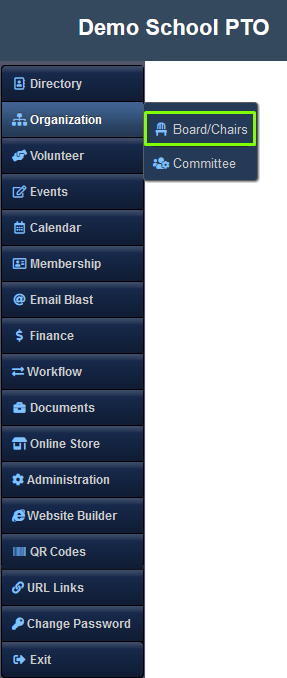 Board/Chairs
Clicking on the Board/Chairs above will bring up the screen below.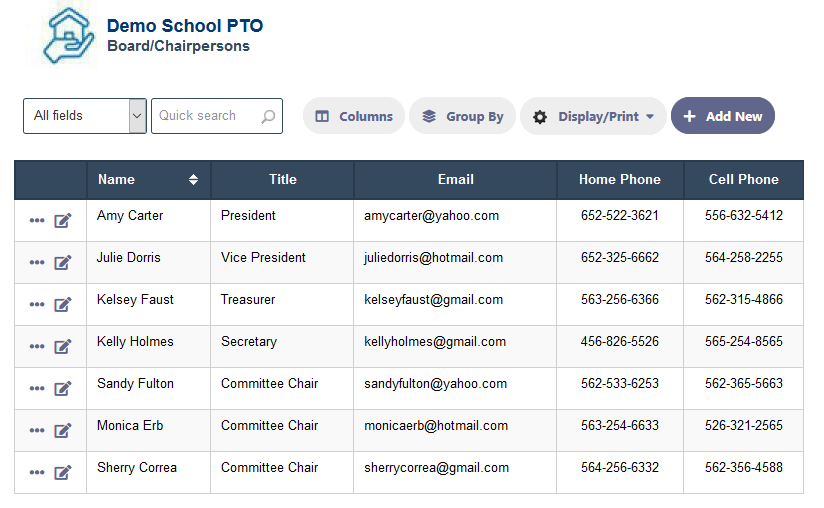 New Board Member or Chairperson
Click on the Add New button to add a new Board/Chairperson or the green pencil icon to modify existing Board/Chairperson records.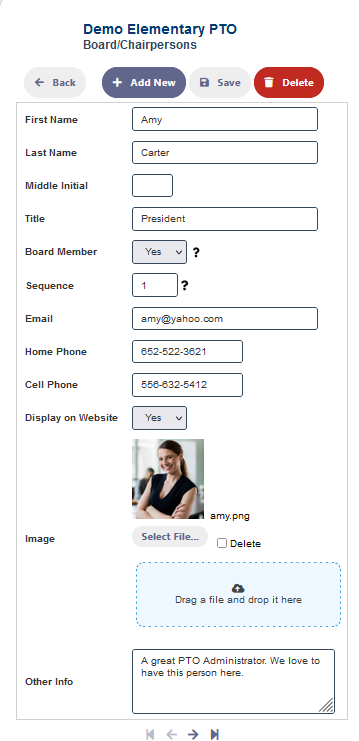 Group By
Click on Group By to group by Board Members and Non Board Members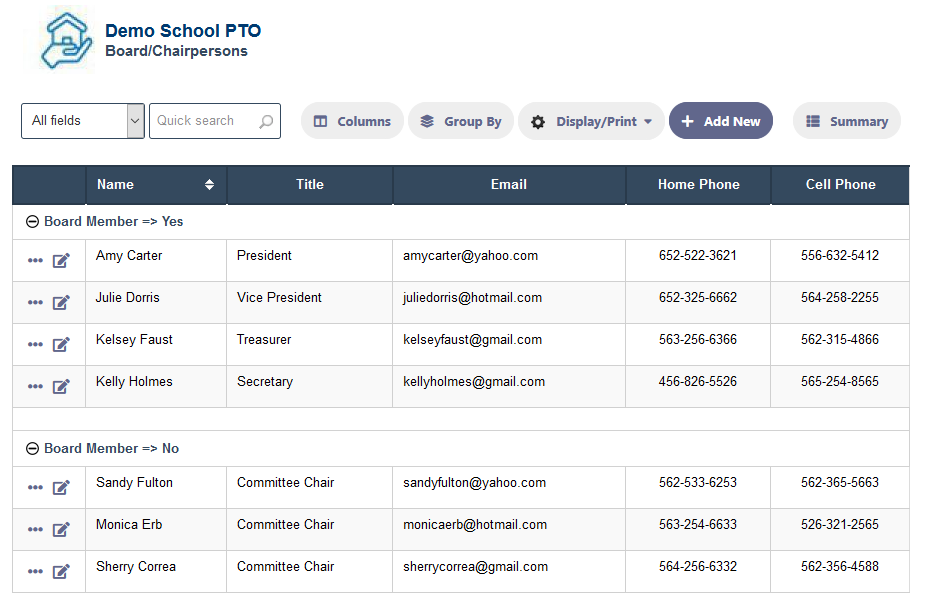 Columns
Use Columns to add or remove columns you wish to restrict on the display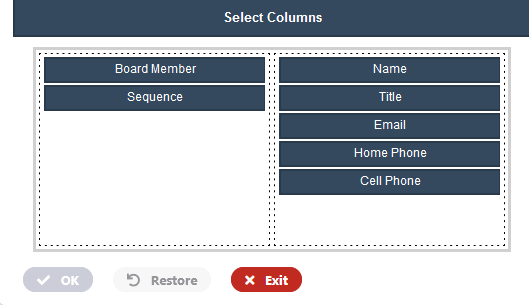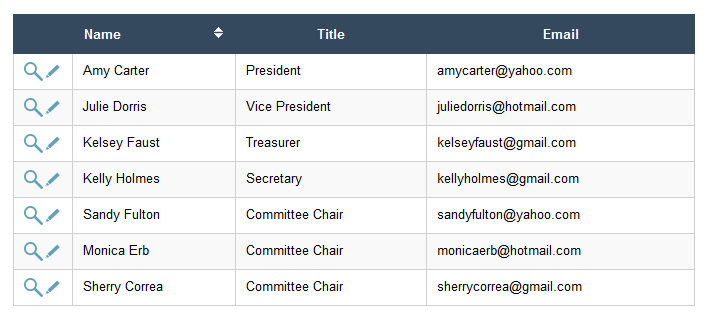 Display/Print
Click on Display/Print to get your Organization Structure Report in a PDF, Excel or Word File.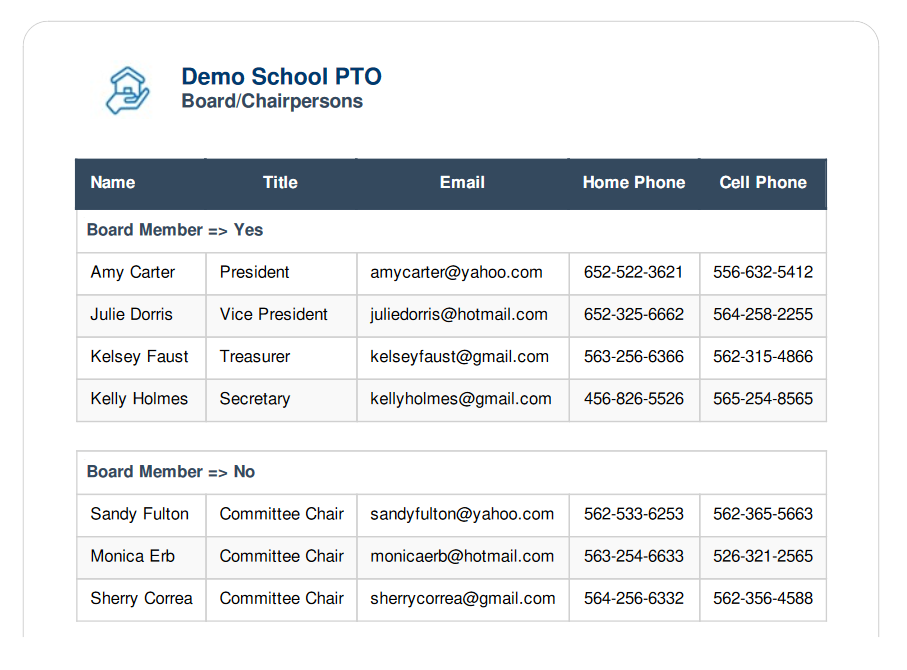 Email Groups
Email Groups for Board Members and Chairpersons are automatically created/updated for sending group emails