Click on Income Statement in the Finance section

Income Statement allows you to view your Annual Report in various ways, You can view the Budget Only or you can view the Actual YTD or you can view the Monthly amounts.
Clicking on the Income Statement will bring up the Income Statement for the Fiscal Year which will by default show the Actual YTD, Budget & Variance columns.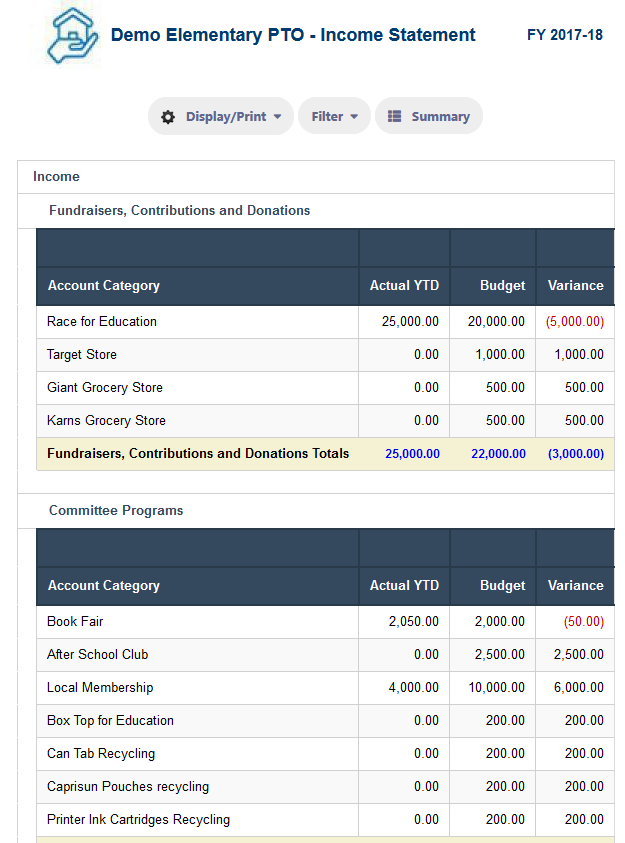 Clicking on Columns if you want to add the Monthly Amounts.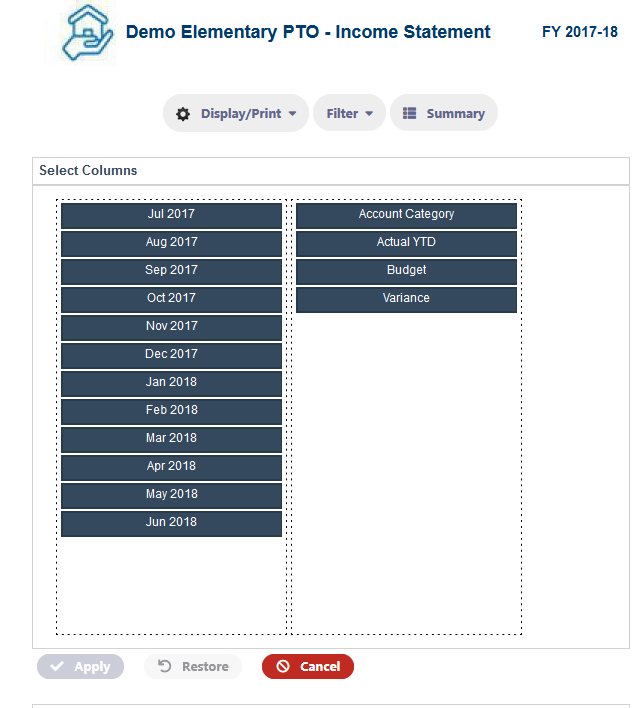 Let's say you want to vie the April 2015 and May 2015 Amounts. Drag the columns to the righ and then click on .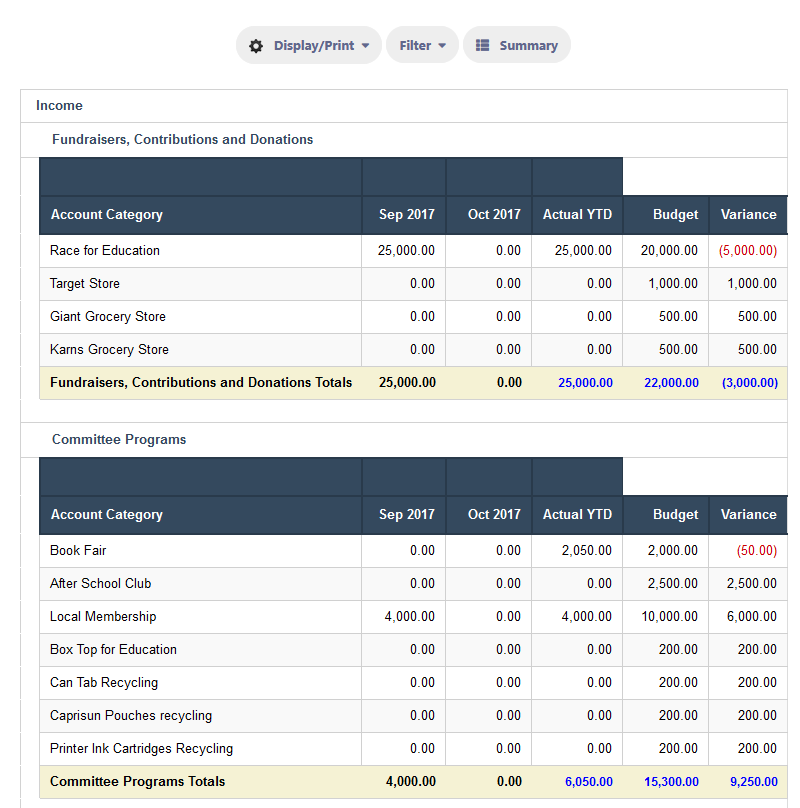 Here's how it will look if you just select Account Category & Budget.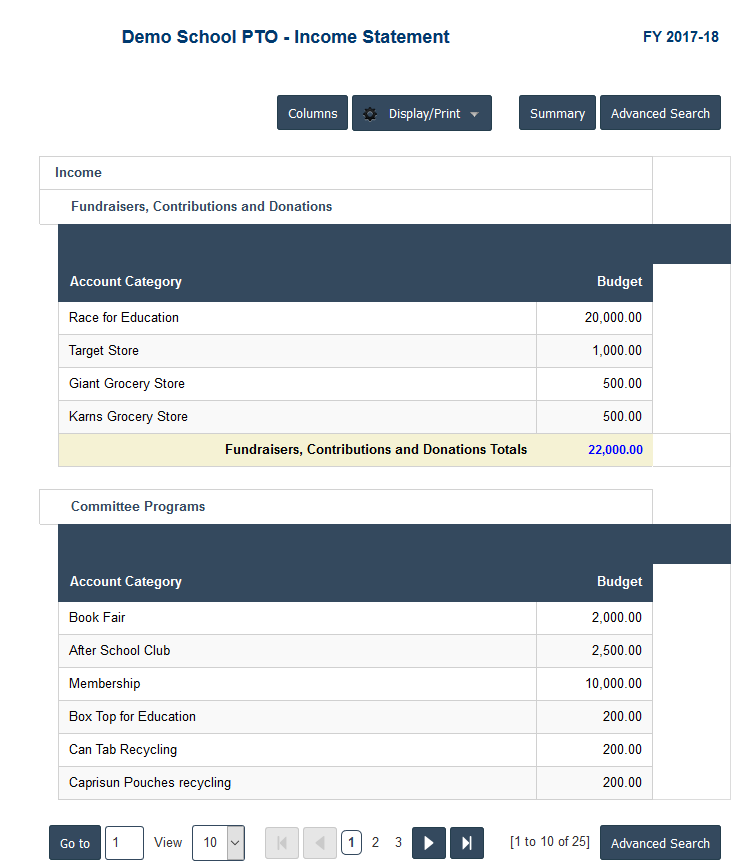 Click on to get a summarized view of Income Statement.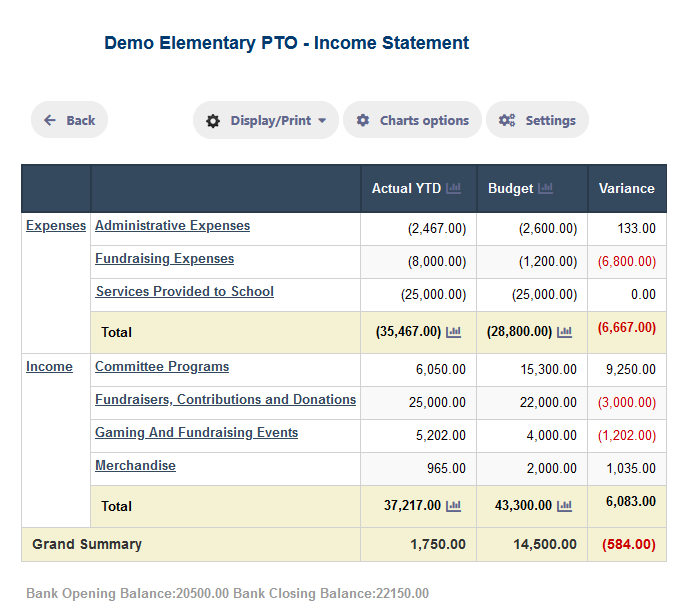 In Summary click on the graph icons at various places to get a graphical representation of the Income Statement.