The Finance Module allows you to maintain the finances of a PTA/PTO organization.
Here's the list of financial activities you will learn to do in RunPTO :
Set up your Chart of Accounts
Set up your Annual Budget
Post  your  financial transactions for Deposits, Withdrawals and Transfers
Do Bank Reconciliation
Display/Print Bank Register
Display/Print Transaction List
Display/Print Income Statement
Display/Print 990 EZ Form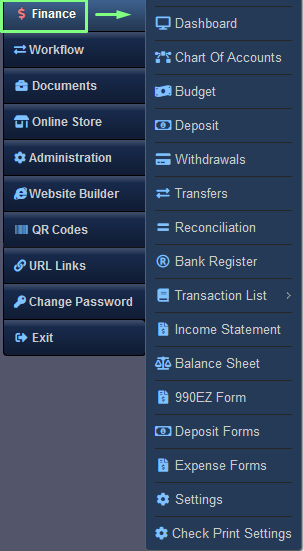 Key Terms
What is a financial year?
A financial year is the period for which the annual accounts of a organization are maintained and audited. A typical financial year for a Parent Teacher Organization runs between July 1st to Jun 30th of the subsequent year.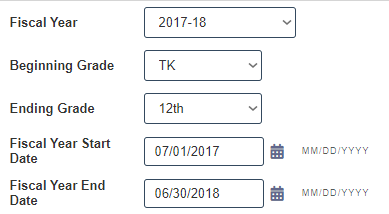 What is a chart of accounts?
A chart of accounts is a list of the accounts that a Parent Teacher Organization uses to keep track of its income, expenses, assets and liabilities.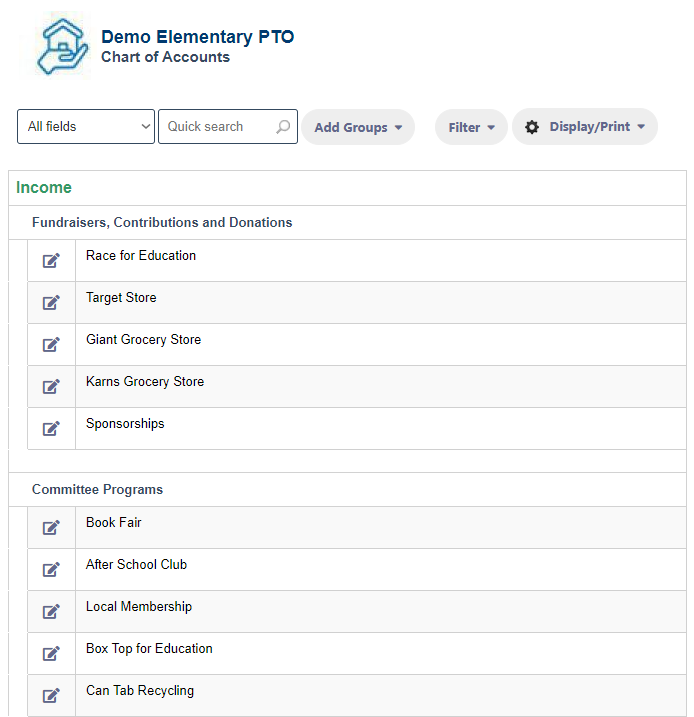 What is Budget?
A budget is an estimate of the financial goal projected for the financial year. It is a plan or estimate of how a organization will spend and receive money during the financial year.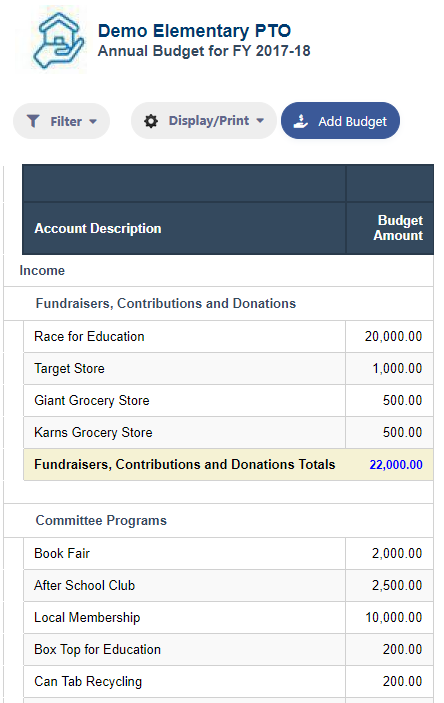 What is debit in accounts?
Debit is a term used to describe the side of an account where monies are deposited.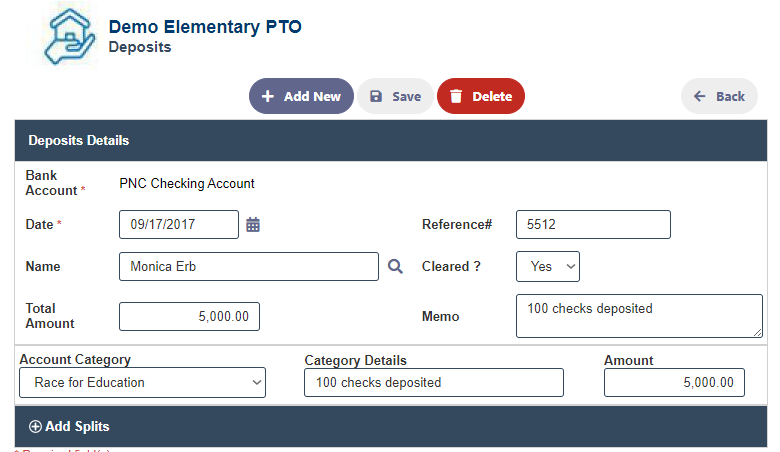 What is credit in accounts?
Credit is a term used to describe the side of an account where monies are withdrawn.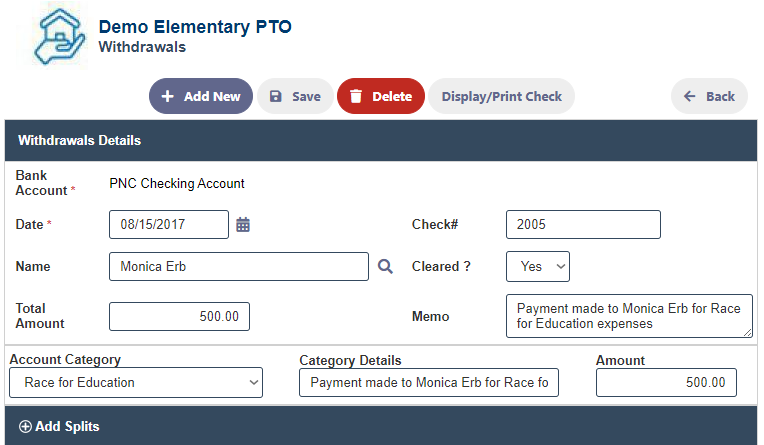 What are Transfers in Financial Accounting?
Transfers are defined as an transfer of funds from one side of an accounting entity to another.
e.g from the Checking Account to a Savings Account or Investment Account or from a Payment Processor like Stripe or Square to the Checking Account.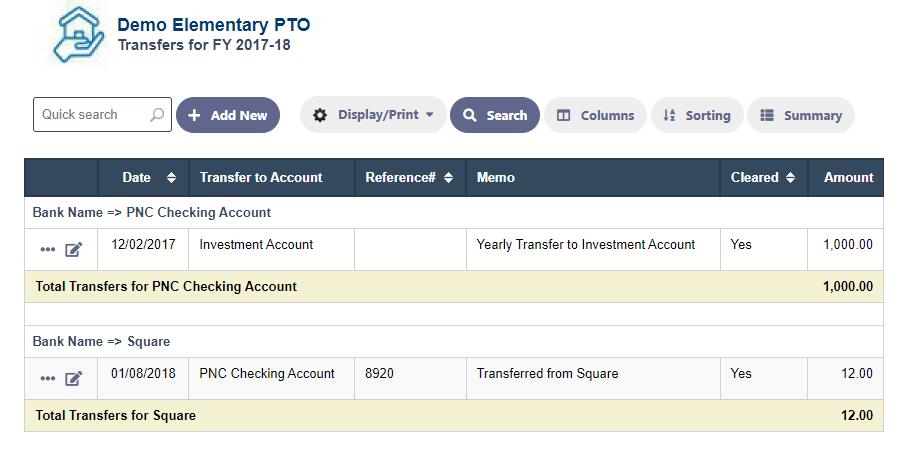 What is a Income Statement?
An income statement is a financial statement that reports the revenues, expenses and net income/loss for a organization during the financial year.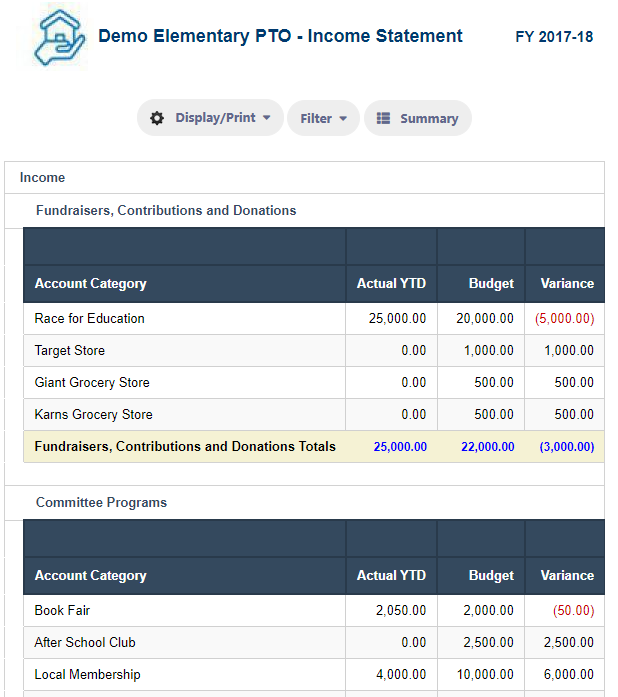 What is Bank Reconciliation?
Bank Reconciliation is the process of comparing the balances of a bank statement with the balance as per the books of accounts. It is the process of verification that the balance as per the books of accounts is same as per the bank statement.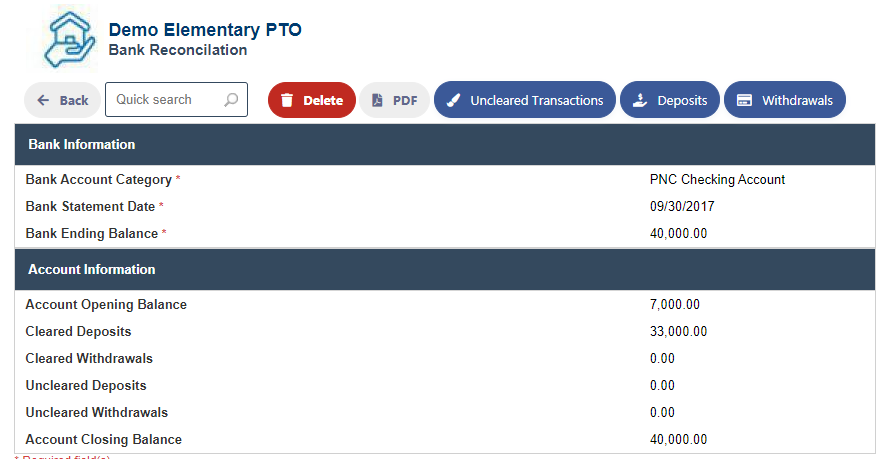 What is a Bank Register?
Bank Register is a statement in which the deposits, withdrawals, and balances of each bank account are recorded.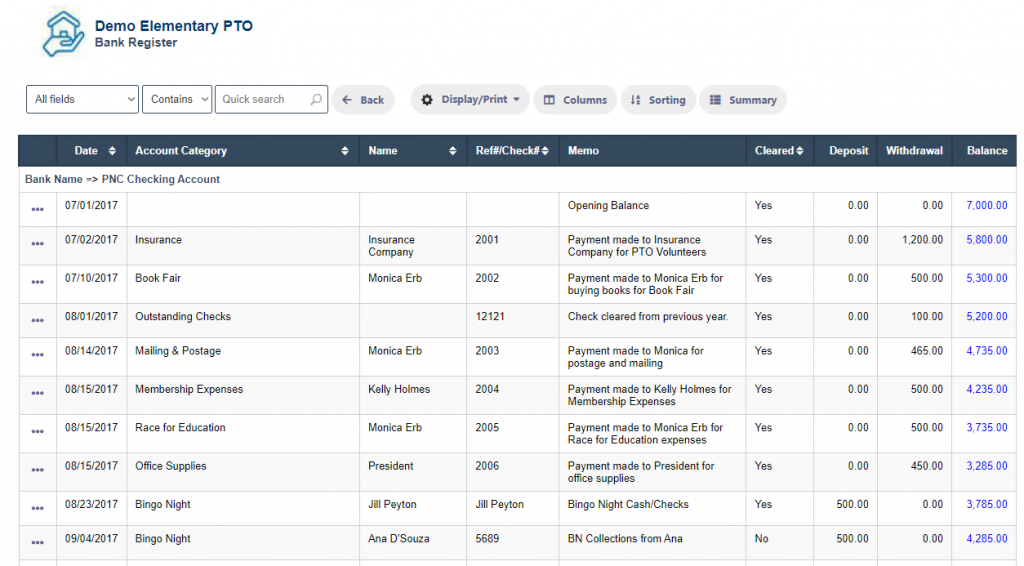 What is a Balance Sheet?
A Balance Sheet is a statement of the assets, liabilities and net worth of your organization. It is a financial statement that summarizes the financial position of your organization at a specific point in time. It is like a personal budget where you add up the income and expenses to determine the net worth of a person.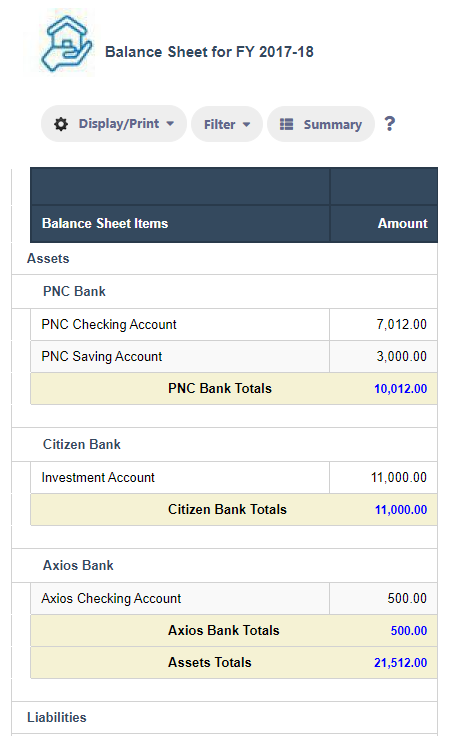 What is a Financial Dashboard ?
A Financial Dashboard is a single page of charts and numbers that you can see at a glance and use to make decisions. It is a dynamic and ever changing view of your organization finances. This would be your Treasurer's Report.