Login and Adding App to IPhone
After you click Login you will be presented with the following login screen.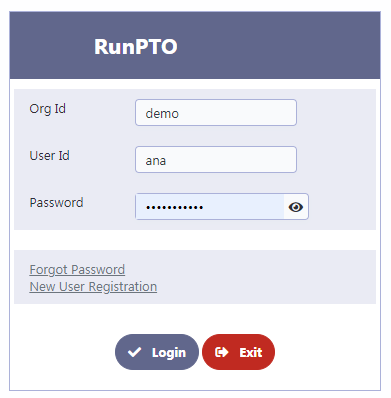 Enter the Org Id, User Id & Password for your account and click on Login.

You can hide the Org Id by forming the URL as follows:
www.runpto.com/pto/login?orgid=demo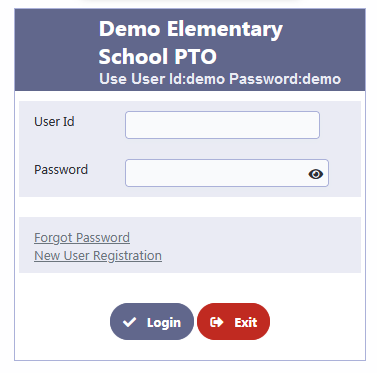 RunPTO is a Web App
RunPTO is a user-friendly web application that is compatible with both mobile and tablet devices. If you have an iPhone, you can easily add RunPTO as an app to your device. Here are the simple steps to follow:
Open Safari on your iPhone
Navigate to the RunPTO login page by entering the URL www.runpto.com/pto/login?orgid=demo (replace "demo" with your Org Id)
Tap the box-and-arrow icon at the bottom of the screen
Select "Add to Home Screen"
Tap "Add" in the upper-left corner of the screen
Save the changes by tapping "Save"
With these steps, RunPTO will now have its own app icon on your iPhone. Simply click on the icon to open the login screen and enter your User Id and Password. You can even save your login information for quick access in the future.