Send Email for various tasks

Sending Email
With Email Blast, you can send an email to a list of contacts within a group like members, chairs, volunteers, committees etc with a single click. It also gives you the ability in crafting the perfect template email and reusing that template. This is a great timesaver.
From
This email will have your organization name as the from identity
Email Sent By
The person who logs in will be the sender of this email and will be on the cc for recipients.
Email will be sent from mail@runpto.com

Tips for Deliverability
You should notify your recipients to keep mail@runpto.com in the safe senders list
so it does not go to their spam folder
Make sure the email addresses are legit and do not have typos or errors so emails can be sent to all addresses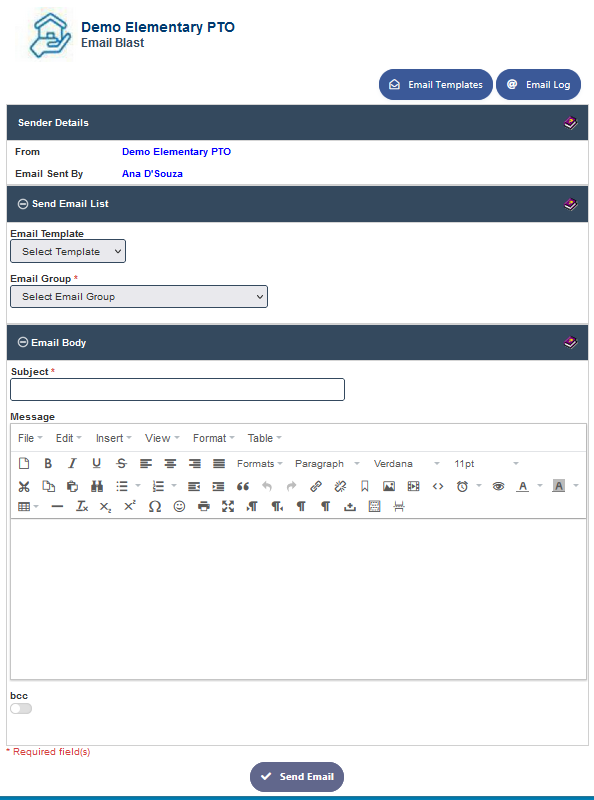 Email Template
Select from the list of templates you have created and the subject and the text from the template will be copied
for this email.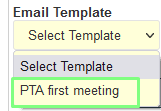 Email Group
Email Groups will appear once data has been entered for Members, Committees, Chairs, Volunteers.
Select the group that is needed and a email list will appear.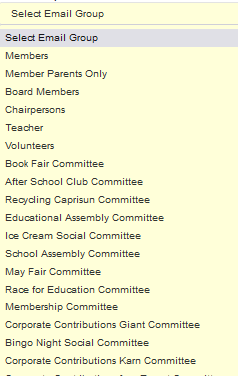 Email Selection List
This email list is based on the Email Group selected.
You will need to select the emails and then click the single arrow for the selections or the double arrow for all.

Subject
Enter a subject line
Message
Enter the content of the email.
Make sure you set the appropriate fonts and sizes

e,g you can select Font Family as Arial
and Font Size as 3

bcc
If you do not want the sent email addresses to be visible, enable bcc for blind copy.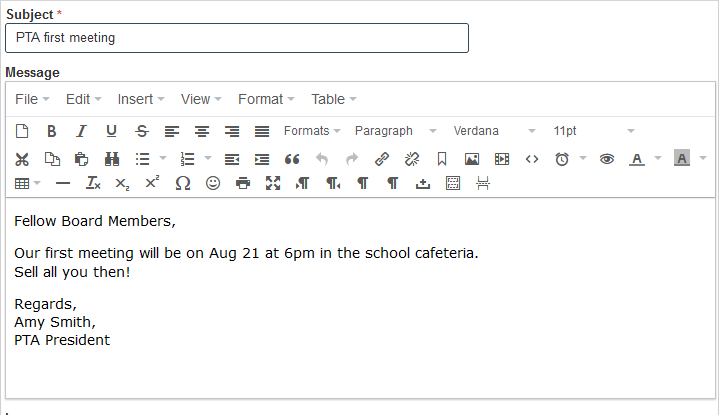 Email Templates
With the email template feature, you can have a pre-defined email layout, that may already include content like text or images. Rather than create a new email from scratch each time, you can select a template as a base. Templates are also handy for making sure email designs and PTO guidelines are followed year over year.

A good email template is the foundation of a repeatable workflow and success with your emails. It will help give you the structure you need to focus on what really matters: communicating a message that connects to your members, board, volunteers etc and drives the sort of engagement or response your PTO needs.
Here's the steps to follow…
Create a new email template by clicking on the Email Templates button.

2. Click on Add New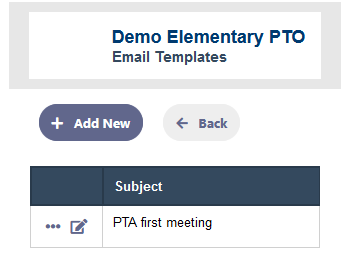 3. Enter the Subject and Text for the template and then click save.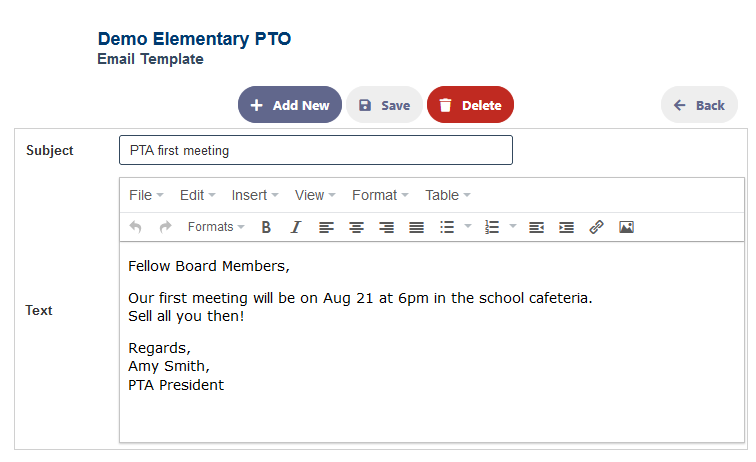 Your email template is ready to be selected whenever you want to send a email by clicking on Send Email .
Email Log
Email log contains information on each email, including the sender and recipient, date and time, delivery status, and any associated error codes. Click on the Email Log button to get a log of all the emails sent.