Creating Student Directory
The Student Directory feature can be used to add data manually or you can collect data online or you can send a CSV or XLS formatted file and RunPTO will import the Student data in the database
Go to New Student Directory Registration if you are going to collect the data by sending URL link or having it embedded on the Website or by by QR Code scanning.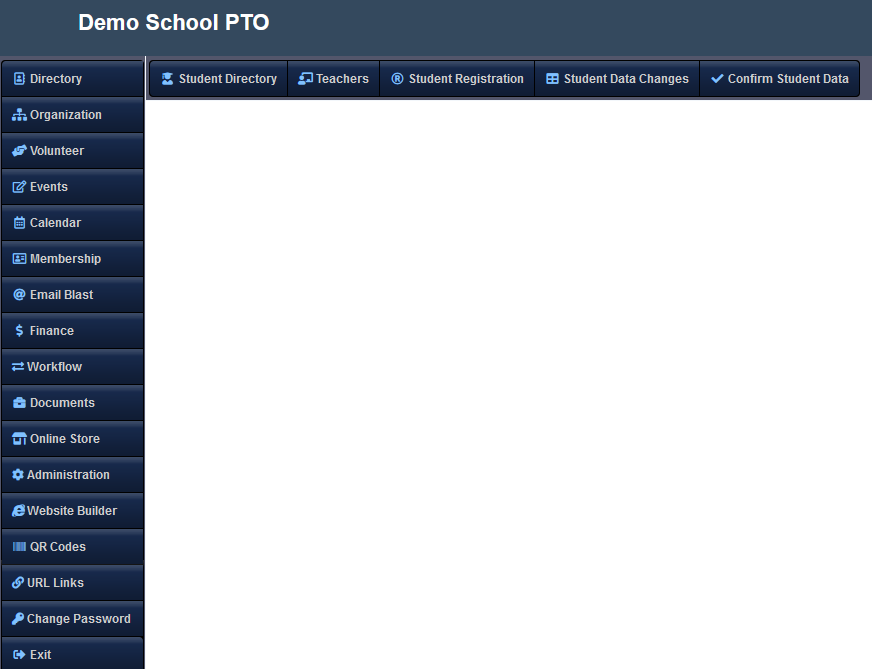 Creating the Teacher/Staff Directory
As a first step, you need to setup up the Teacher/Staff with their information like Grade and other details.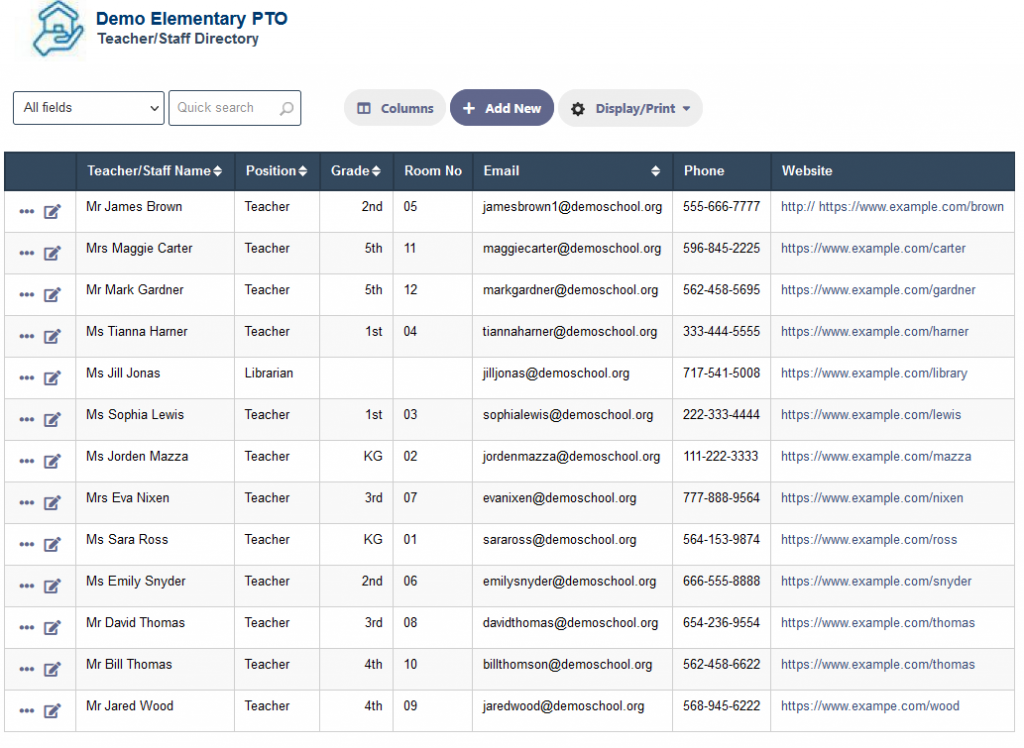 Adding Student Data Manually
Next step is to go to the Student Directory and start entering the data by clicking on Add New and if there are multiple students in a family, click on Add Family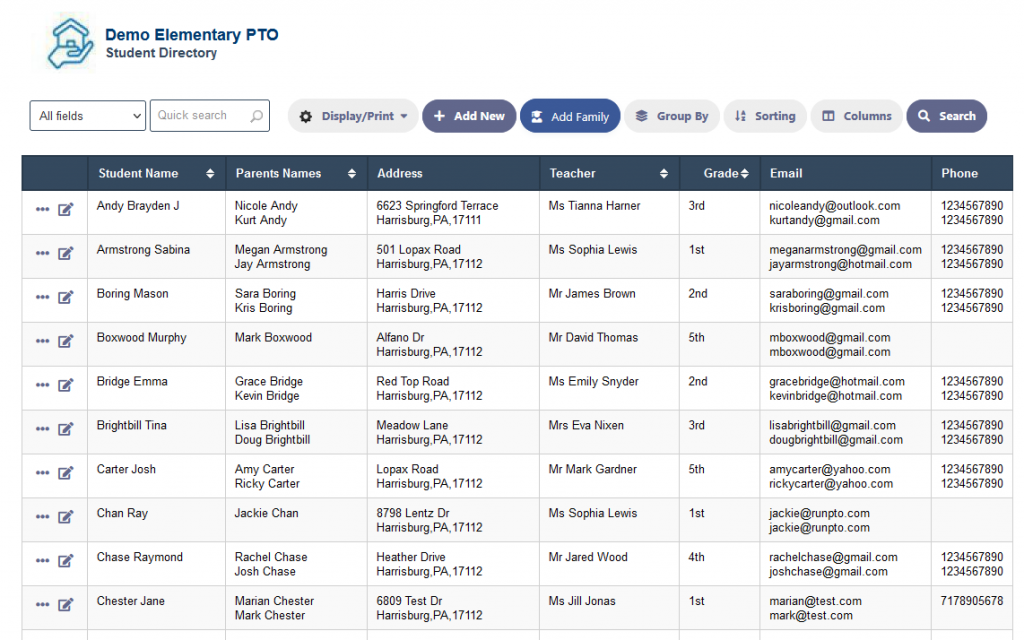 Add New Student
Click on the button to add a new student or the pencil icon to modify existing student records.
The pencil icon will not be available if the user has view only privileges.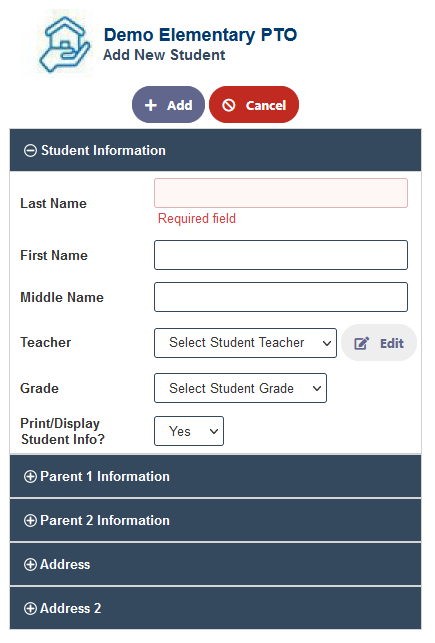 Add Family
Clicking on Add Family will bring up the following screen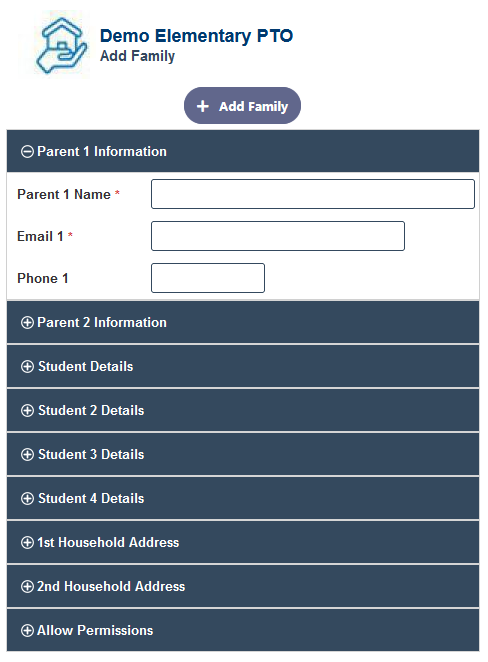 Click on Save after you fill in all the information related to the Student. You can continue to add more students by clicking on Add New

Exporting Student Data
Click on Display/Print on the grid to export the data to a PDF, Word, Excel or for the print output.

Besides Display/Print option, you also have the Sorting option, Columns options where you can decide which columns you want displayed and printed . Also you can group the directory by Grade or Teachers with the Group By option.

Sorting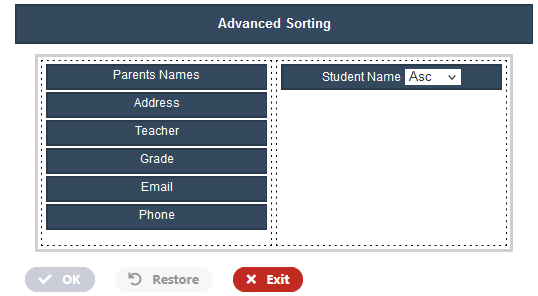 Group By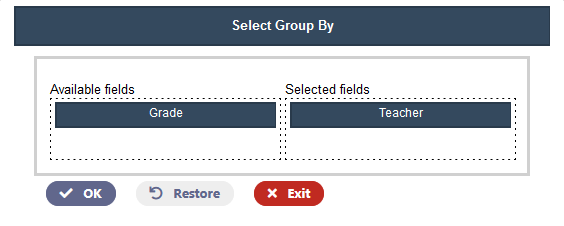 Column Selection for Display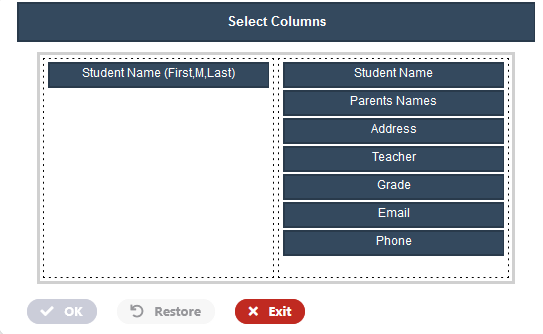 Advanced Search

You can do a advanced search on the various columns given