Before you start on the Student Directory, you need to add the list of Teachers/Staff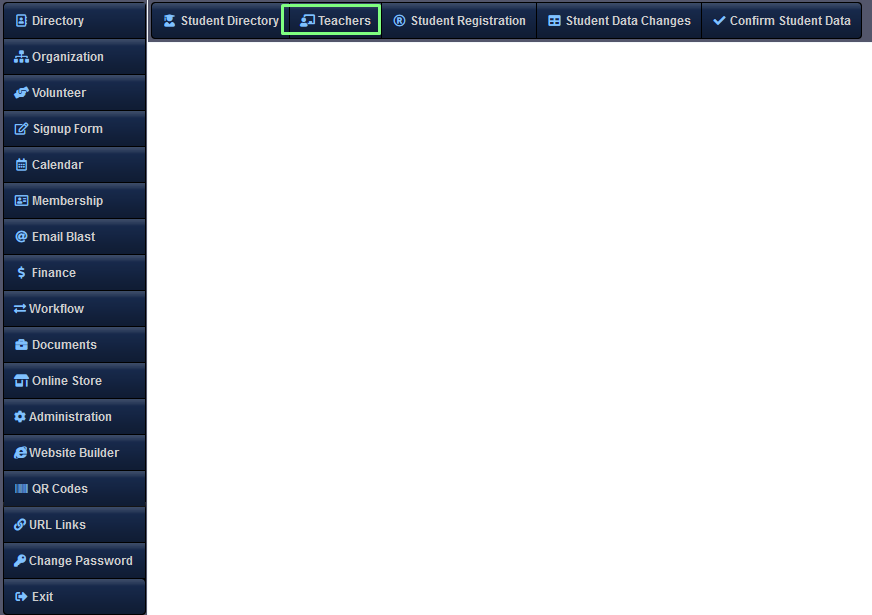 Click on Teacher in the Directory section
To set up Student Directory you need to set up the Teacher Directory first.
Clicking on the Teacher above will bring up the screen below.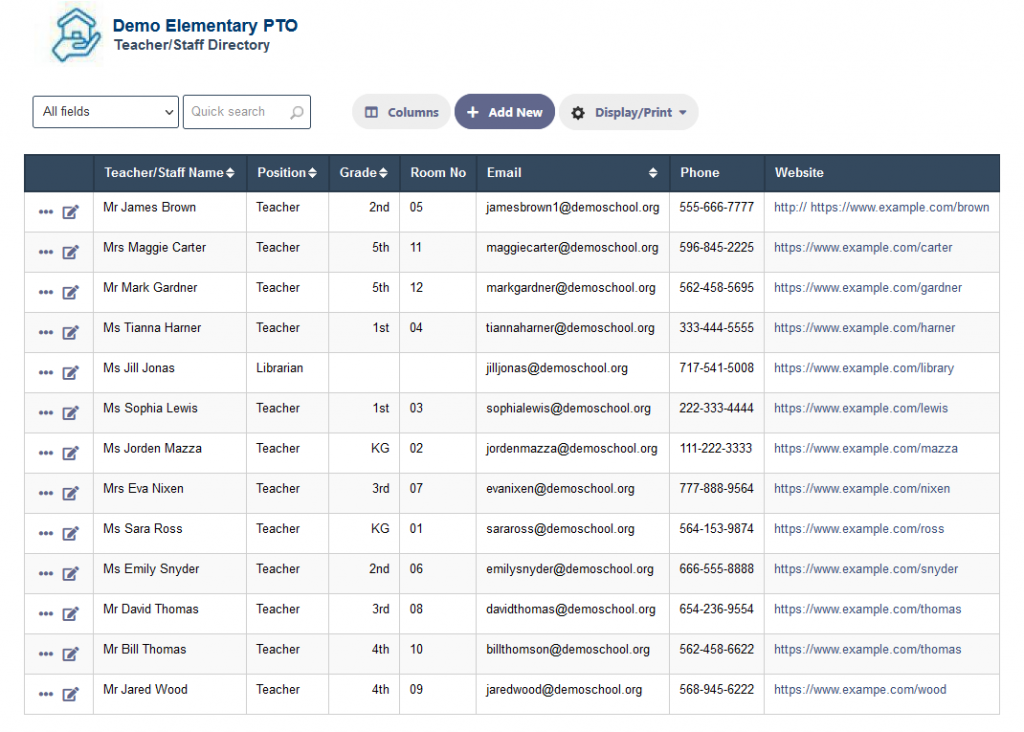 Click on the Add New button to add a new teacher or the green pencil icon to modify existing teacher records.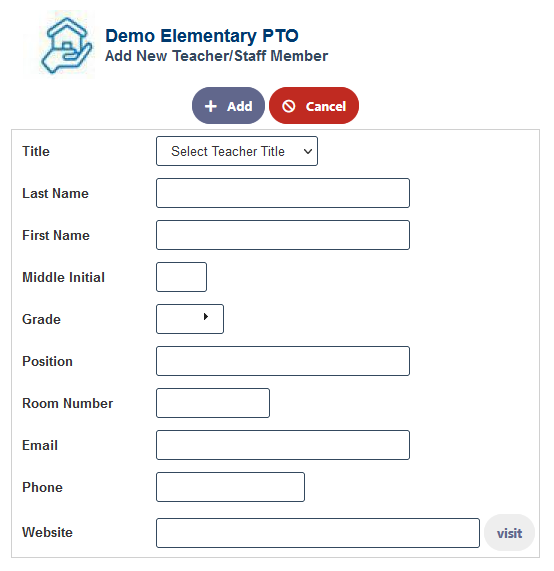 The green pencil icon will not be available if the user has view only privileges.