Student Directory on Website/Mobile
This feature is particularly useful when parents need a convenient list of children to invite for their kids' parties.
Access to the Student Directory is password protected and can be done through the website or mobile.

Adding RunPTO to Your iPhone Home Screen
To conveniently access Student Directory on your iPhone, you can add it as a web app to your home screen. Here's a simple guide to help you get started: You can share these instructions with the parents in your school or PTO membership.
Launch Safari on your iPhone.
Enter the URL for the Student Directory from your URL Links.

3. At the bottom of the screen, you'll find a box-and-arrow icon. Tap on it.
4. From the options that appear, select "Add to Home Screen."
5. Tap "Add" in the upper-left corner of the screen.
6. To save the changes, tap "Save."
By following these steps, you will now have a dedicated Student Directory app icon on your iPhone's home screen. This allows for quick and easy access to the login screen whenever you need it. Simply enter your User Id and Password, and you can even save your login information for future convenience. Enjoy the user-friendly RunPTO experience on your iPhone!
Website/Mobile Version of Student Directory
When you click on the Student Directory on the Website of through a link on the Mobile, you will get a login screen where you will be asked to enter the User Id and Password given to you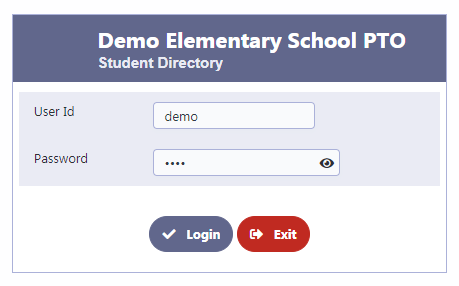 2. A Website/Mobile version of the Student Directory will come up where you can click, sort or do a specific search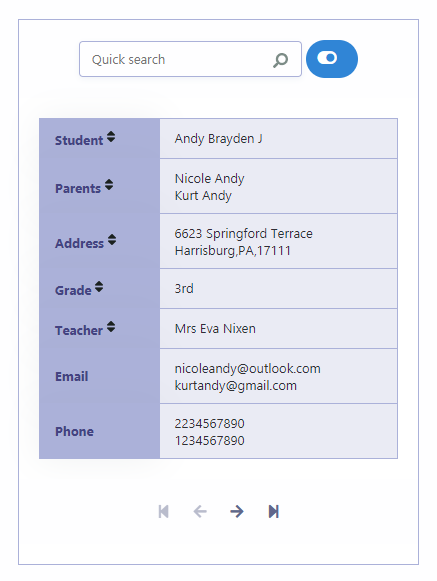 3. After Toggling