Embarking on your website creation journey with RunPTO is a seamless experience. With your content at the ready, you can effortlessly craft your site in mere moments.
What Sets RunPTO's Website Builder Apart?
Effortless Setup: Bypass the need for technical expertise in HTML, CSS, Javascript, or WordPress. We've taken the complexity out of the equation for you.
Cost-Effective: No more hefty bills from professionals. Huge savings await.
User-Friendly Management: Even volunteers with minimal experience can update content with a simple click.
Adaptive Design: Our Website Builder crafts elegant, responsive bootstrap code. This ensures your site shines on every device, from desktops to mobiles.
Deep Integration: Enjoy seamless connections with pivotal RunPTO features, such as:

Membership, Volunteer, and Event Signups
Newsletters and Meeting Minutes
Student Directory and Registration
Online Store and Calendar
Curious? Dive into our Demo PTO Website, a testament to our Website Builder's capabilities!
Kickstart Your Web Journey:
To begin, navigate to RunPTO and select the Website Builder. Explore each of the available tabs:
1. Website Location & Templates
Identify where your free-hosted site resides and access diverse website templates.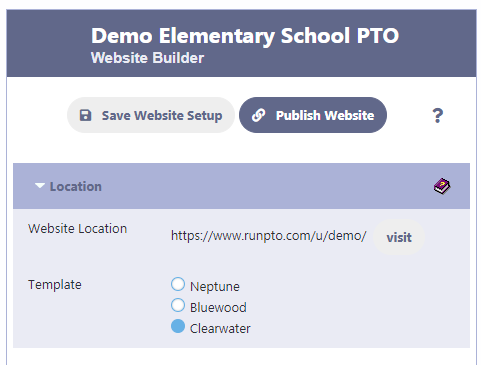 2. Header Section
Highlight your organization's name prominently.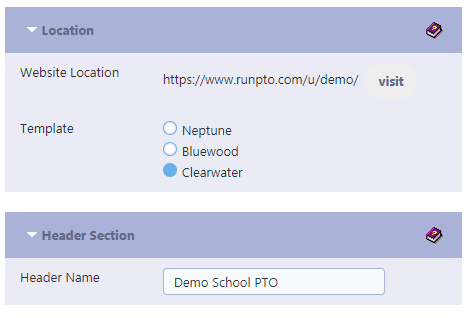 3. Top Section
Introduce visitors with a warm welcome message and a standout button link.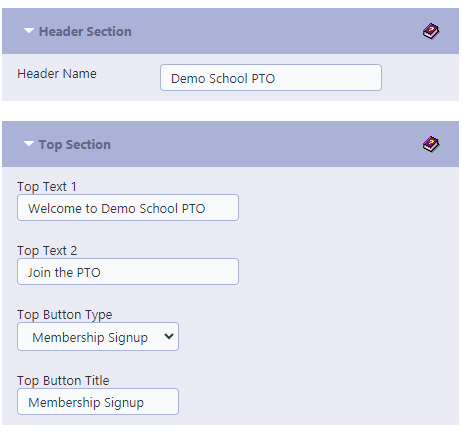 4. About Section
Offer a succinct snapshot of your organization's ethos.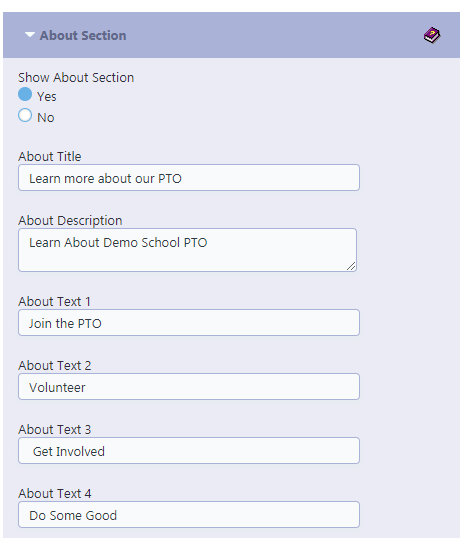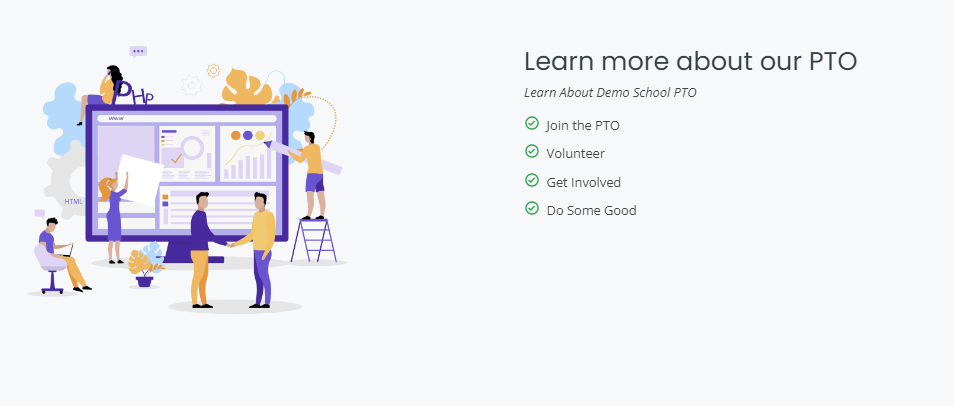 5. Top Images
Add visual appeal to your Top, About, and Feature sections.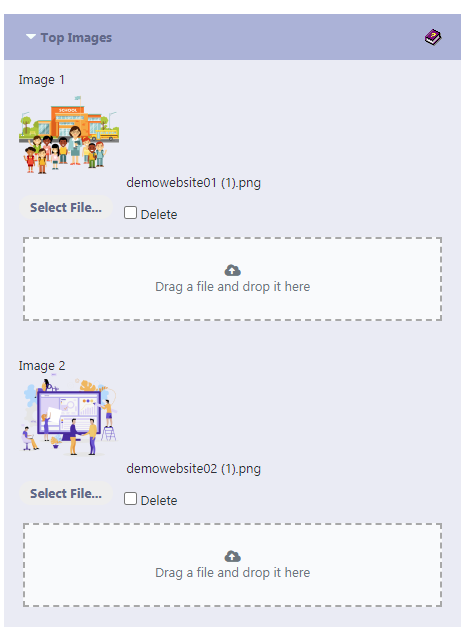 6. Service Section
Curate an array of links, from RunPTO modules to external resources.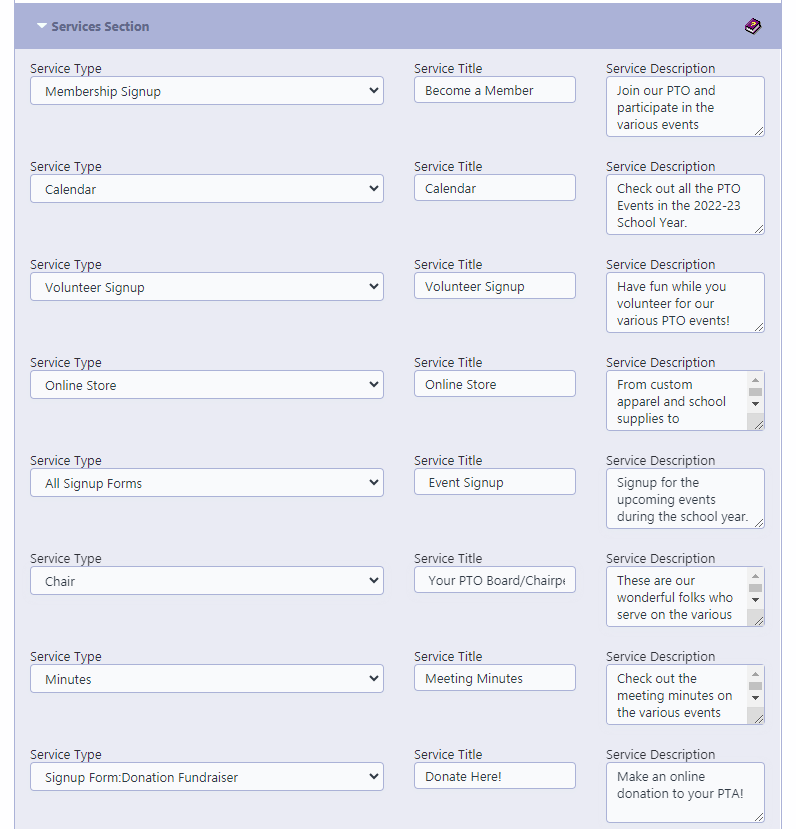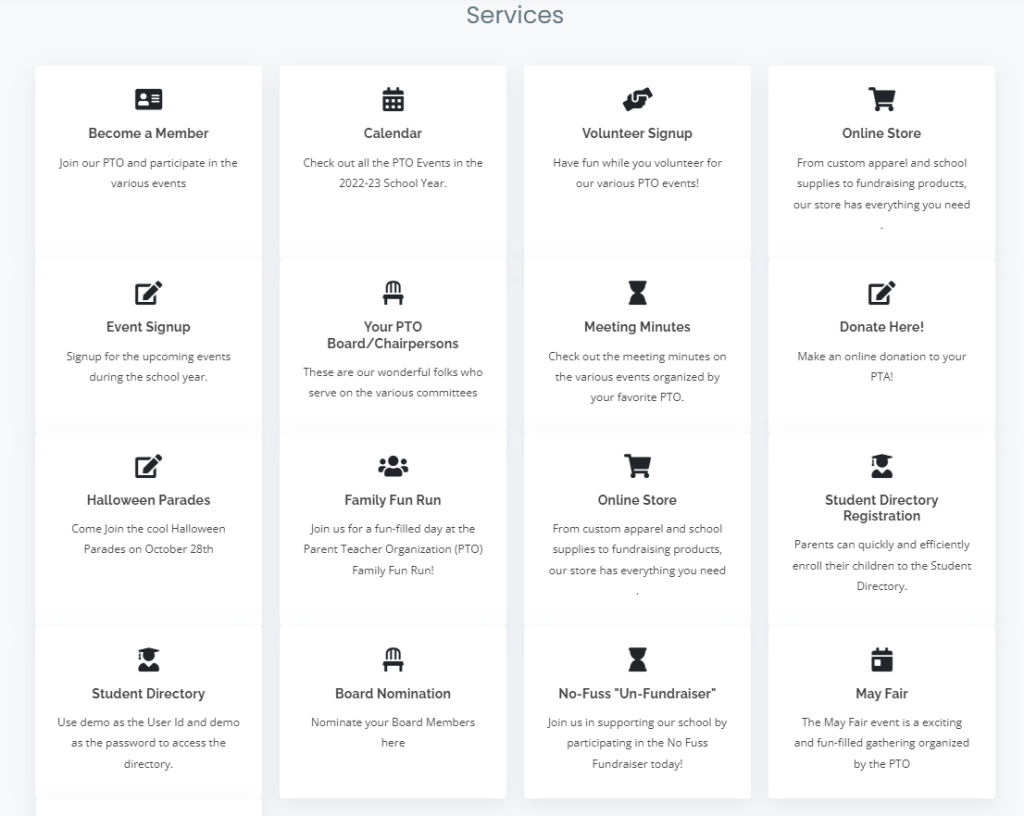 7. Ribbon Section
Spotlight items like Newsletters, Meeting Minutes, or related links.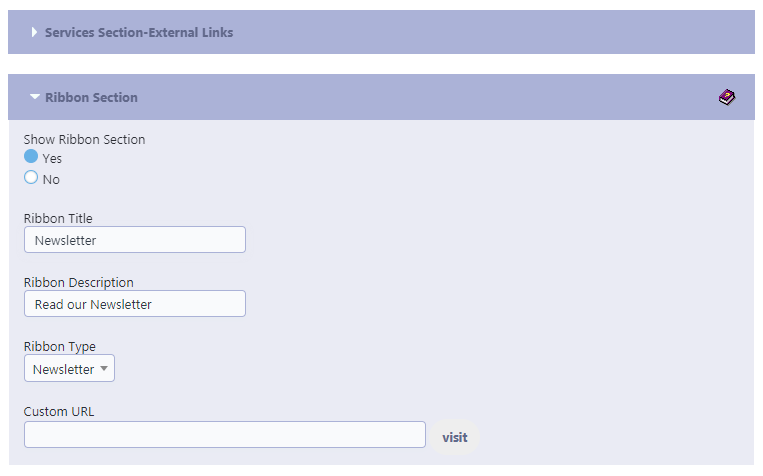 8. Messages Section
Share brief communications from pivotal figures like the principal or PTO president.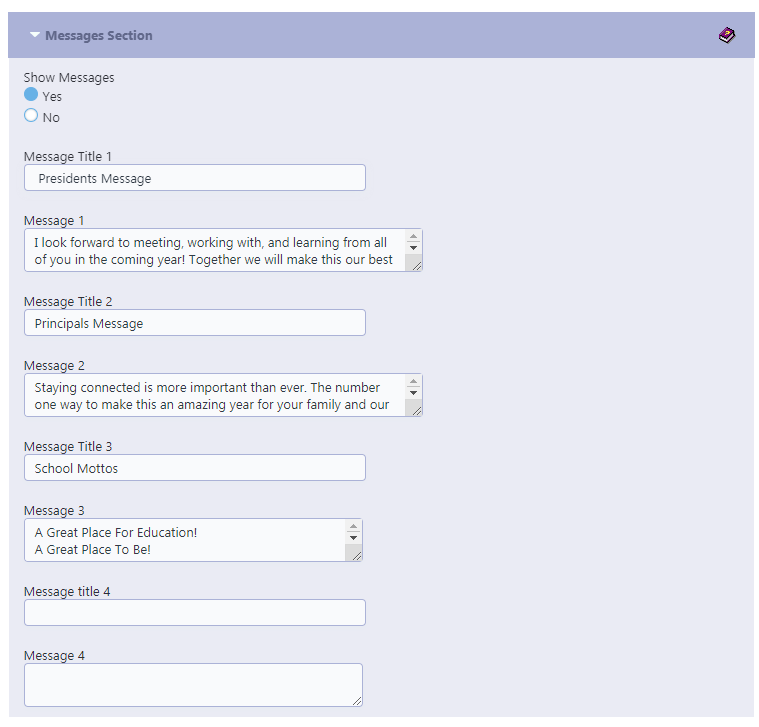 9. Sponsors Section
Showcase sponsors or repurpose this section as needed.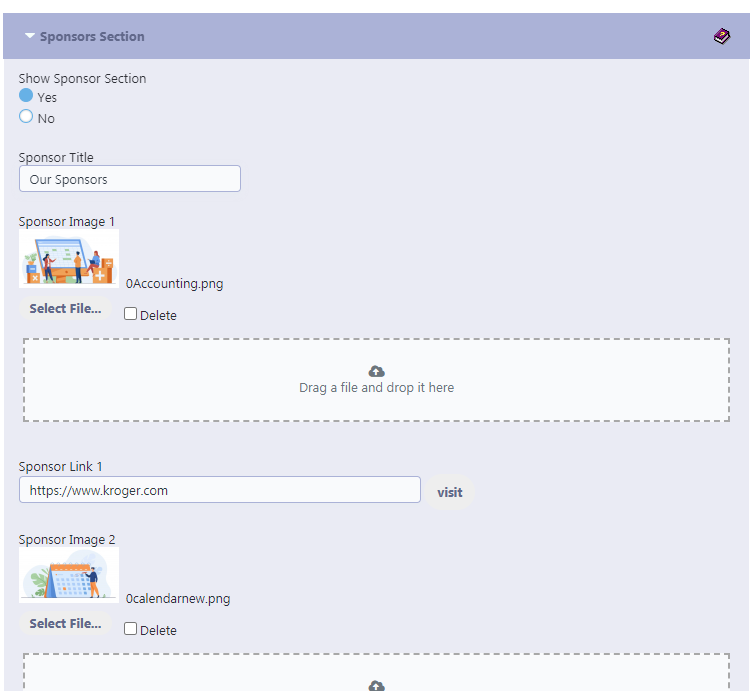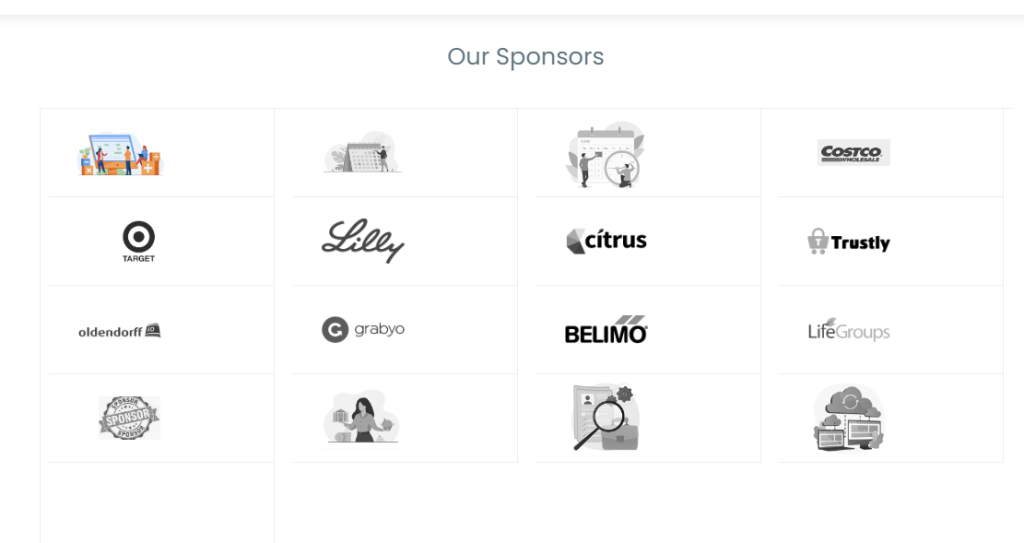 10. FAQ Section
Address frequently asked questions and provide clarity to visitors.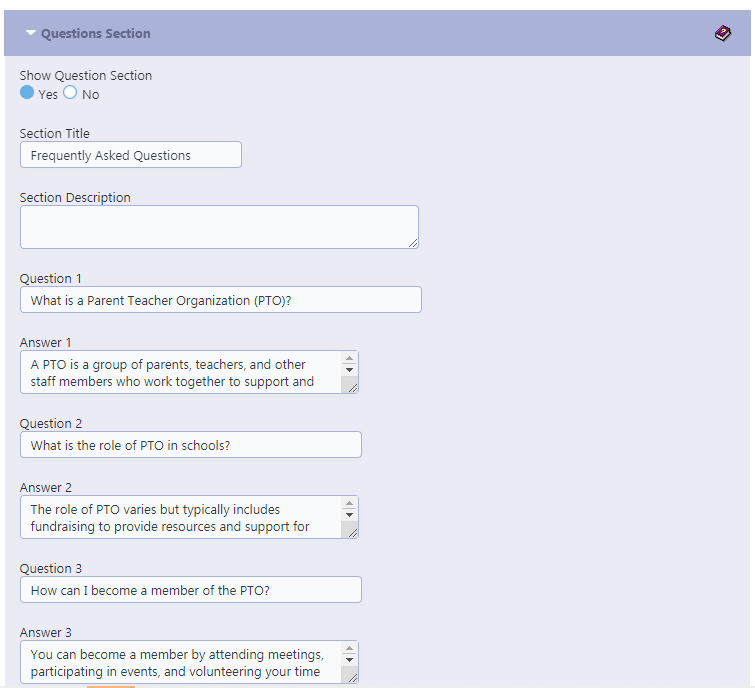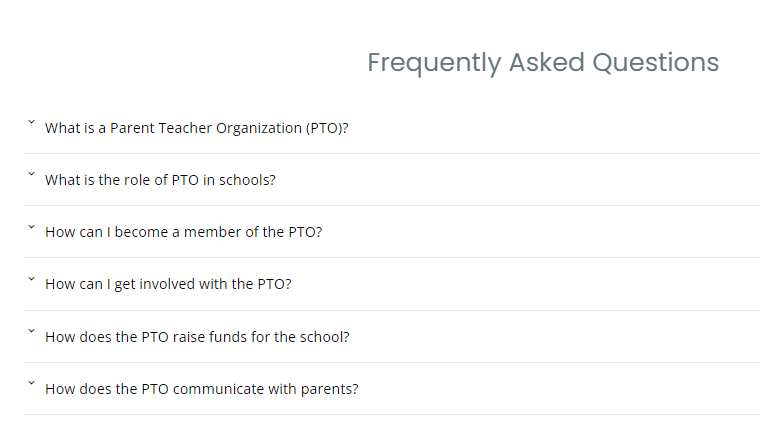 11. Contact Section
A dedicated space for your address, phone, and email, coupled with a feedback form.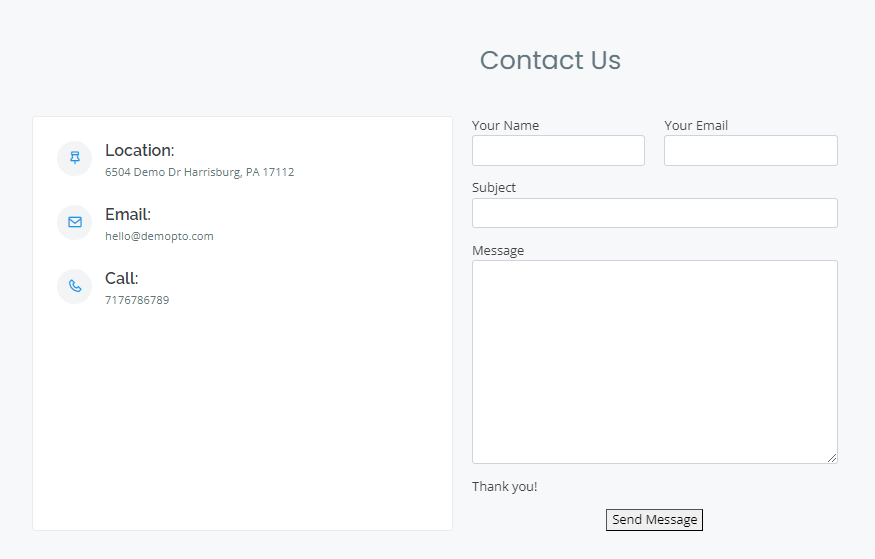 12. Social Media Section
Connect your community with social platforms like Twitter and Facebook in the footer.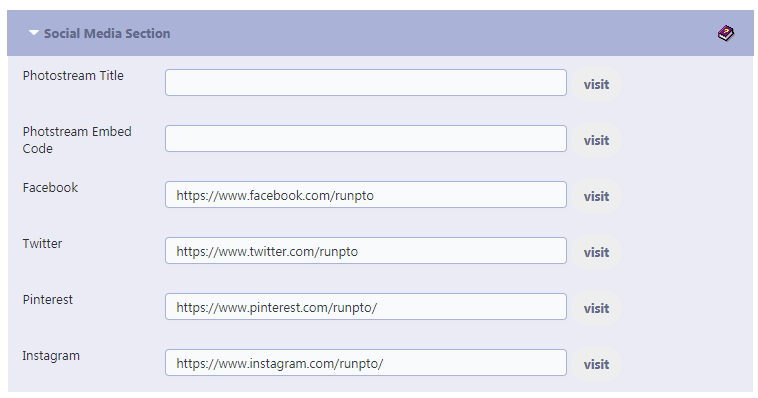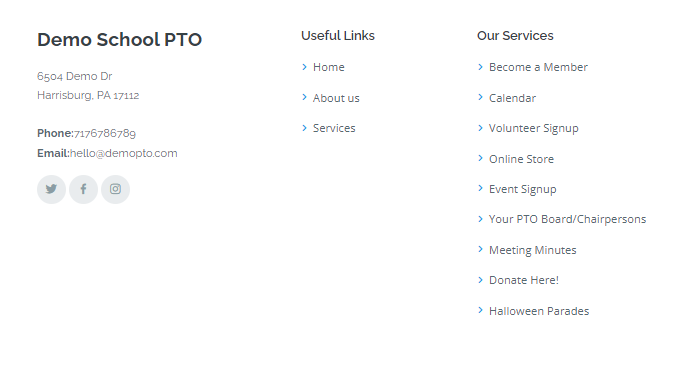 13. Team/Committee section
Display the faces and names behind your organization.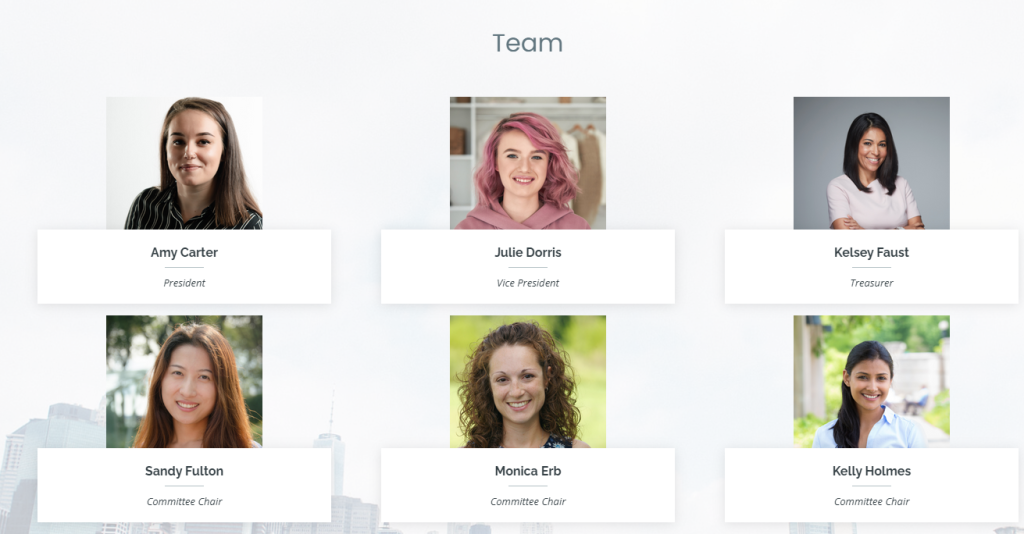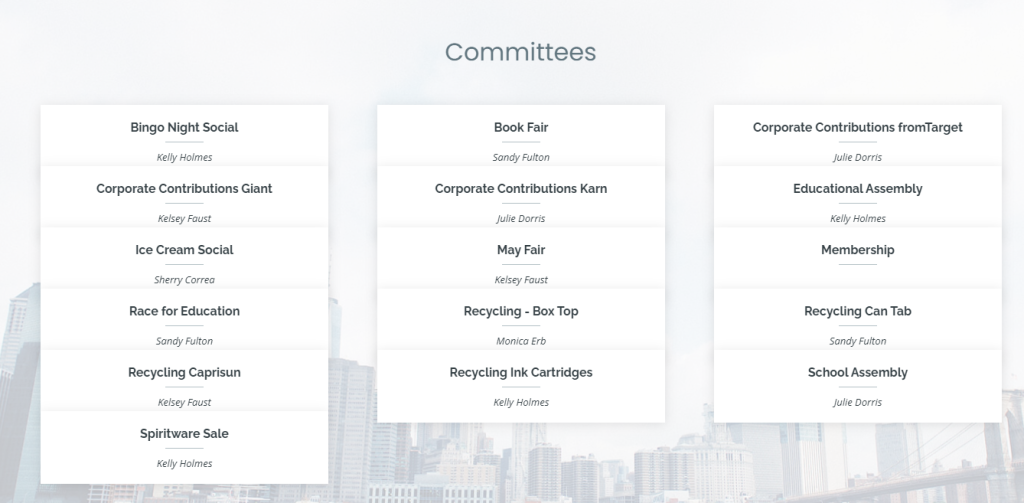 14. Publish Your Website
With a single click, unveil your website that's optimized for all devices – desktops, mobiles, or tablets.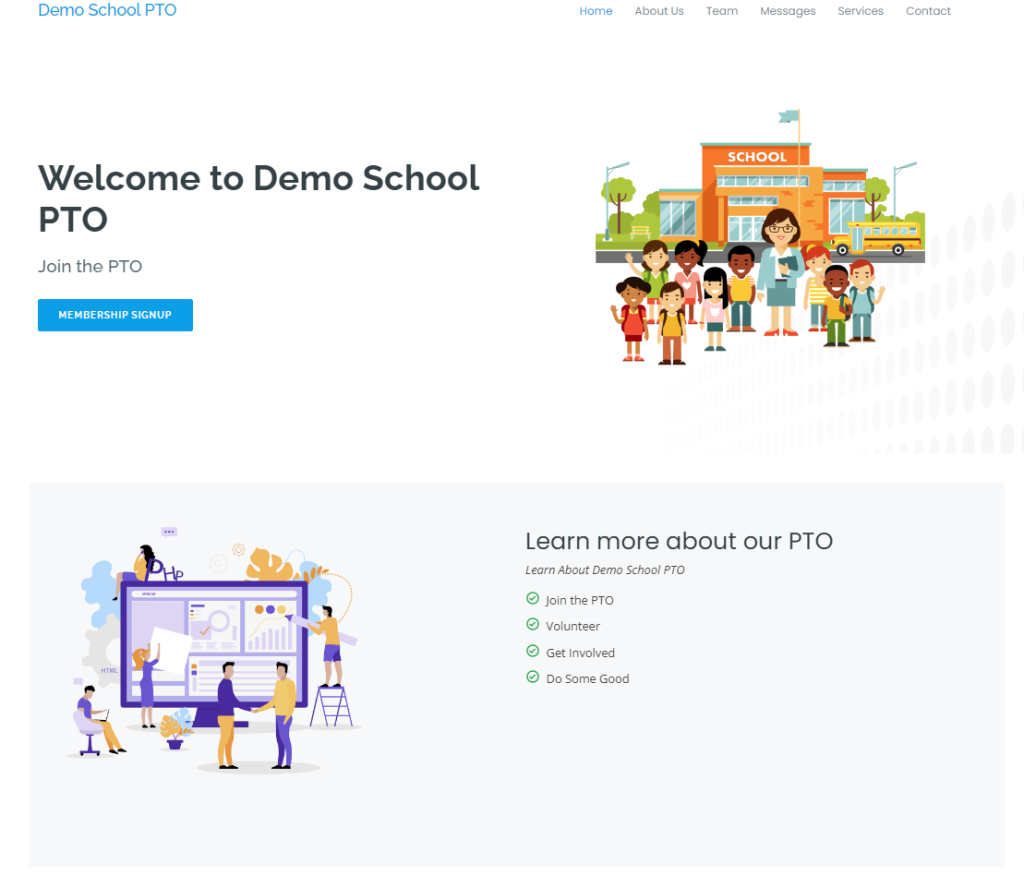 Conclusion
In today's digital era, having a user-friendly, responsive, and comprehensive website is essential for any organization, including PTAs, PTOs, and Booster Clubs. With RunPTO's intuitive Website Builder, crafting a site that caters specifically to your organization's needs has never been more straightforward. Gone are the days of wrestling with intricate codes and paying steep prices for professional services. Embrace this seamless, cost-effective solution, and watch as your engagement and communication with members flourish. Dive in and experience firsthand the ease and versatility that RunPTO brings to the table. Your organization's vibrant online presence awaits!
All of this and along with many features is included with secure communications and a enhanced security module with security roles and a comprehensive Knowledgebase
If interested, sign up here.
PTA/PTO Website Builder is a feature of RunPTO by CloudInfoSystems