The transition from summer break to the school year is an exciting time filled with possibilities, and Parent-Teacher Organizations (PTOs) play a vital role in ensuring a smooth and engaging start for students, parents, and educators alike. This guide outlines the strategic steps PTOs can take to make the most of the back-to-school period, including updating or building a website with RunPTO to enhance communication and collaboration.
1. Introduce the New Board Members: Building Trust and Connection
During the back-to-school event, make it a priority to introduce the newly elected board members. With RunPTO's user-friendly platform, you can easily create a dedicated webpage showcasing the profiles and roles of each board member. This fosters transparency and helps parents and teachers become familiar with the individuals driving the PTO's initiatives.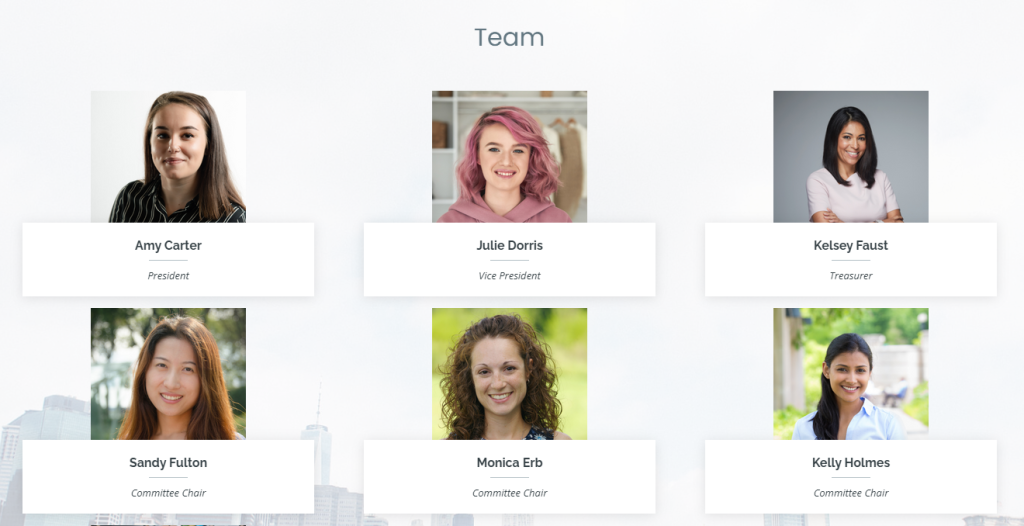 2. Committee Showcases: Highlighting Key Teams
Back-to-school events offer an excellent opportunity to showcase the various committees within the PTO. From fundraising to events planning, committees play a pivotal role in executing the organization's objectives. Hosting dedicated booths or information stations where parents can learn about each committee's goals and activities helps recruit interested volunteers and align their interests with suitable roles.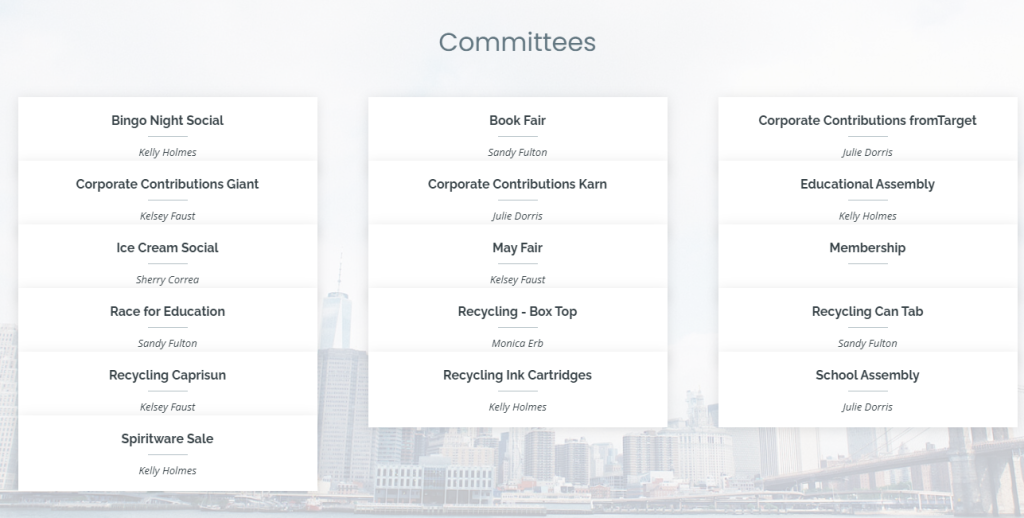 3. Volunteer Signup: Streamlining Engagement
Volunteers are the heart of any PTO. During back-to-school events, PTOs can present their volunteer needs to parents, emphasizing the value of their contributions in enriching students' educational experiences. Offering sign-up sheets or online forms makes it convenient for parents to express their interest in specific roles. With RunPTO's versatile features, designing a volunteer signup form is a breeze. Whether it's recruiting committee volunteers or seeking volunteers for helping out with school events, chaperoning field trips, book fairs, school assemblies, spiritware sales or participating in fundraising campaigns, these committed volunteers drive the success of the PTO's initiatives. Embed this form directly on your website to encourage parents to commit to volunteering opportunities. RunPTO ensures seamless organization and management of volunteers.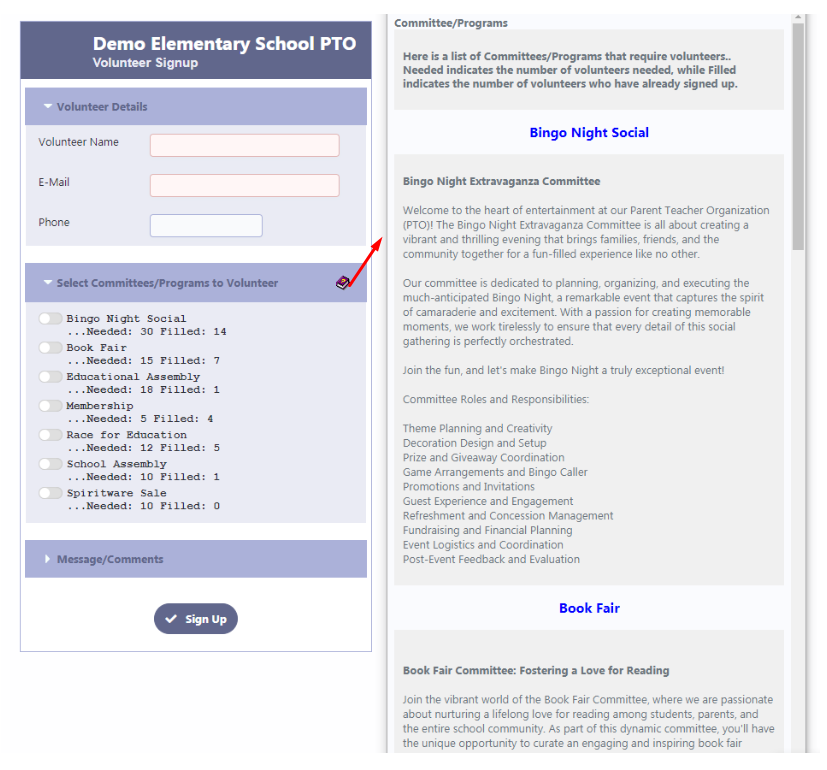 4. Showcase the Year's Calendar: Keeping Everyone Informed
Utilize RunPTO's calendar feature to create a comprehensive schedule of events and activities for the school year. Showcase this calendar on your website to provide parents, teachers, and students with a centralized source for key dates, ensuring that everyone stays informed and prepared.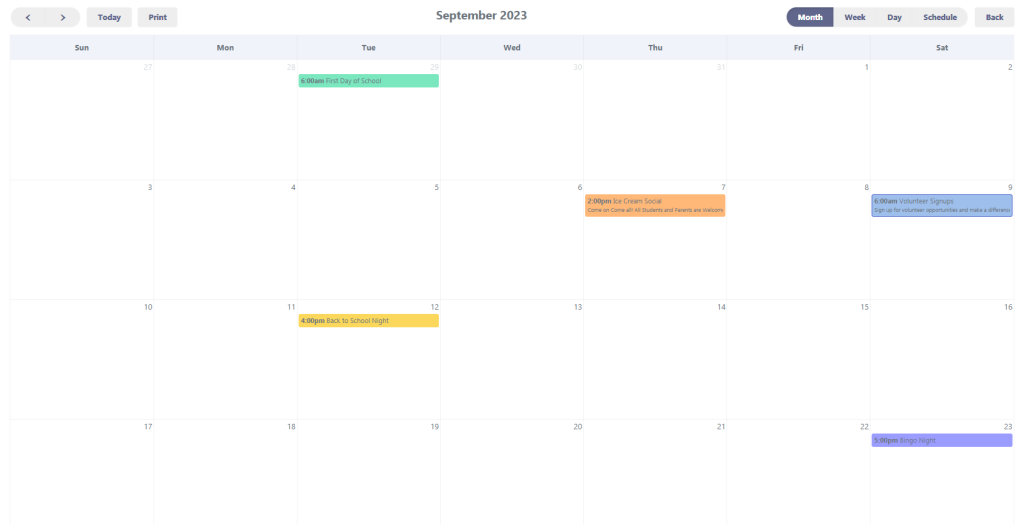 5. Membership Drive: Growing the PTO Community
A new school year is an ideal time to launch a membership drive. PTOs can set up information booths where parents can learn about the benefits of joining the organization. Highlighting the perks, such as access to exclusive events, newsletters, and the opportunity to influence school decisions, can motivate parents to become active members and supporters. Create a Membership Signup form your PTO's membership drive using RunPTO's Membership feature. By integrating an easy-to-use membership registration form, parents can conveniently join the PTO community and support its endeavors.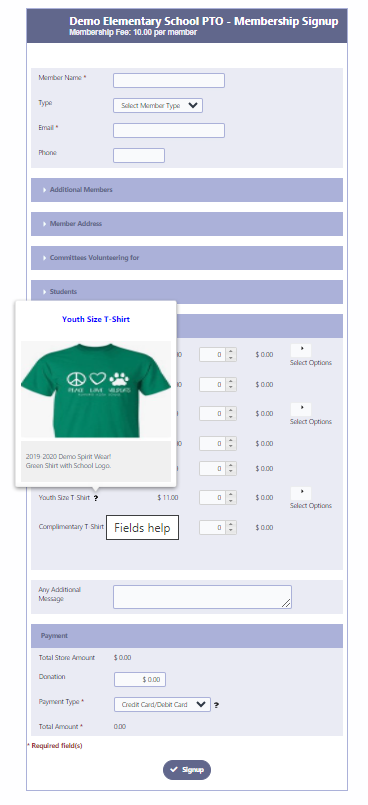 6. Easy Communication: Enhancing Collaboration
With the website built with RunPTO's Website Builder, communication is streamlined and efficient. You can create announcement sections, newsletters, and update service pages with the latest news and information. The website becomes a hub for the PTO community, fostering engagement and building a sense of unity.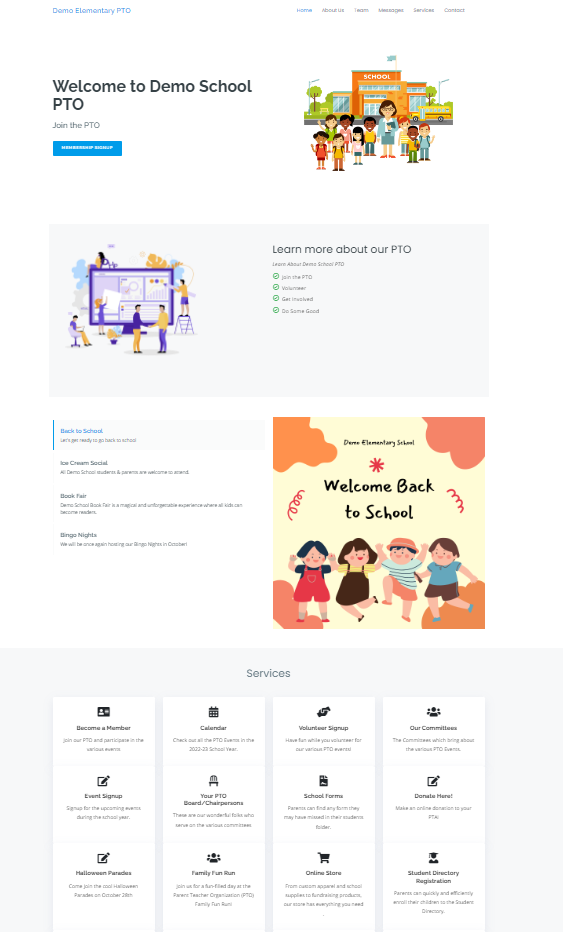 7. Back-to-School Fundraisers: Simplifying it
Back-to-school fundraisers play an essential role in fueling PTO initiatives, and RunPTO streamlines the process . With its robust fundraiser setup, you can craft engaging campaigns that resonate with our community's heart. Whether it's a walkathon, book fair, or merchandise sale, RunPTO platform empowers PTOs to create, oversee, and track fundraising endeavors with ease.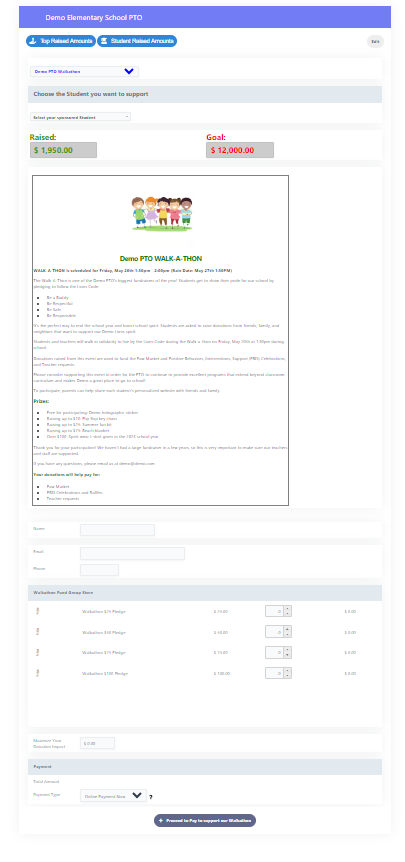 8. Sharing Insights Through Documents: Embracing Transparency and Collaboration
In our journey towards a successful school year, RunPTO extends its helping hand to enhance transparency and collaboration through document sharing. Gone are the days of scattered newsletters and elusive meeting minutes. With our platform, we can effortlessly upload and distribute essential documents like newsletters, meeting minutes, and event flyers. This open access approach ensures that vital information is readily available to our PTA community, fostering informed decision-making and active engagement. Whether it's the latest updates on our initiatives, details from previous meetings, or guidelines for upcoming events, RunPTO provides a central repository for sharing documents, breaking down communication barriers and forging a united path forward. Together, we create a more connected and informed PTA community, where insights flow freely, ideas flourish, and unity thrives.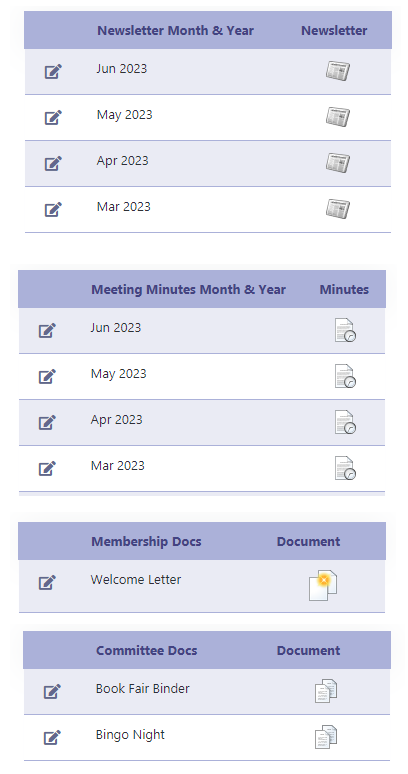 9. Enhanced Communication: Strengthening Community Bonds through Email Blasts
RunPTO streamlines communication with your entire membership through email blasts. Easily reach out to parents, teachers, and other stakeholders with important updates, announcements, and event details. The intuitive email blast feature allows you to create, customize, and send messages to specific groups or your entire membership base. Whether you need to share event reminders, highlight achievements, or simply stay connected, RunPTO's email blast ensures efficient and effective communication within your school community.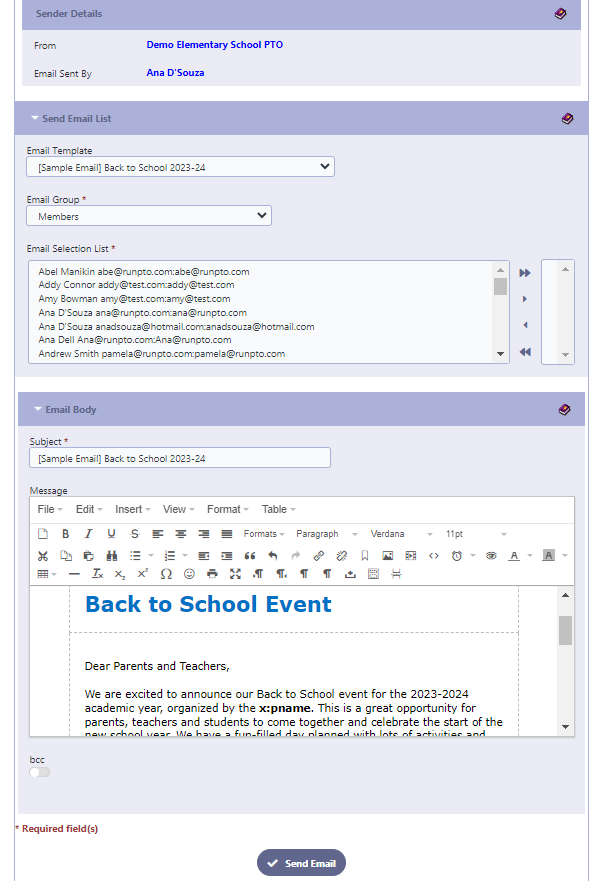 In conclusion
The back-to-school season is a prime time for PTOs to shine. By introducing new board members, highlighting committees, rallying volunteers, showcasing the benefits of membership, engaging teachers and students, fostering community connections, and sharing the annual calendar, PTOs set the stage for a successful and enriching school year. These efforts create a welcoming atmosphere, promote active involvement, and foster a sense of unity that benefits students, parents, teachers, and the community as a whole.