Prior to making this available you need to set up the default Membership Fee based on your Fee Type selection , If you are a PTA you can add parts of the fee that go to Local, State & National units.
You can decide which columns to display on the Membership form by checking the various options. If unchecked, those columns will not display.
When Volunteer Form option is checked, Online Membership Form will allow Members to volunteer for Committees set up. If set to No, the Volunteer option will be hidden on the form.
When Student Form option is set is checked, The Student Data can be collected on the Membership form.
Also if you need the Membership Coordinator to receive a email each time a parent signs up, then that person's email needs to be entered here.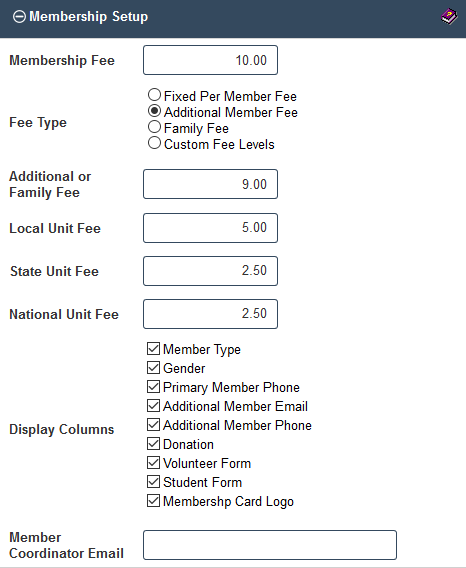 Setting up your Payment Gateway
There are 2 ways you can use to collect your membership fees, 1 option is with Stripe at www.stripe.com and the other is with Paypal at www.paypal.com. (Paypal Smart Buttons )

You will need to open the Stripe Account or Paypal Business account seperately if you are going to accept Membership payments online.
Note: RunPTO does not collect payments. Your money directly goes to your account at Paypal or Stripe.
It will be your responsibility to set up an business account at Stripe or Paypal
RunPTO prefers Stripe. Online Store is currently configured to work only with Stripe.
Below are the steps to go about setting up your account at Stripe.
Go to www.stripe.com and open your Stripe account
After your Stripe account is opened, go to the Dashboard, then click on Developers and then API keys. Copy the Publishable Key in Key 1 column and Secret Key in Key 2 column of your school setup. Save and exit RunPTO. You are all set to collect Membership Fees from your Members. You can also use test keys to test by creating dummy signups to see how it all comes in before you go live.

You can click on Payments on the Stripe Dashboard to view your payments.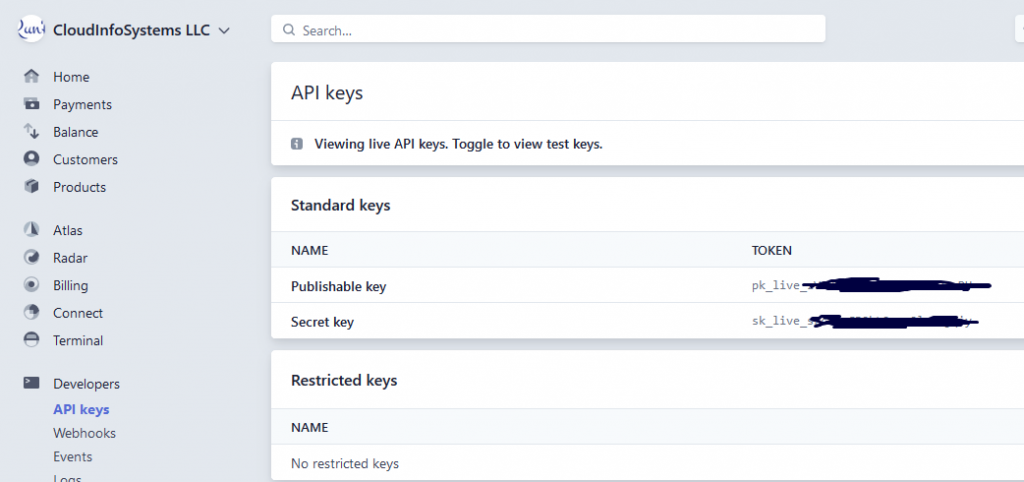 Below are the steps to go about setting up your account at Paypal
Go to www.paypal.com and signup for a business account.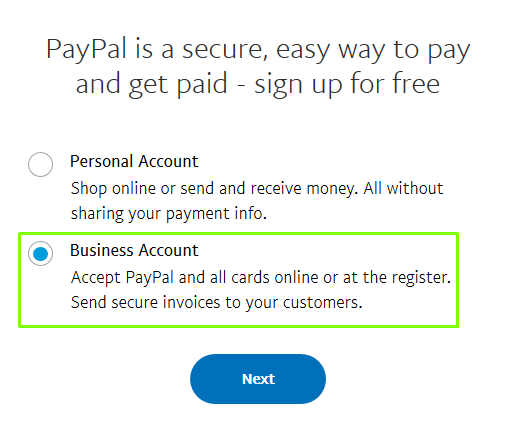 If you selected Paypal , you will need the Client Id value in Key 1 and Secret in Key 2

1. Go to: https://developer.paypal.com/developer/applications/ and log in with your PayPal business account credentials.
2. Navigate to the My Apps & Credentials tab and click the Create App button in the REST API Apps section. This allows the RunPTO system to authenticate with PayPal ..
3. Name the application (this does not impact the integration) and associate the live account.
4. Click the Create App button.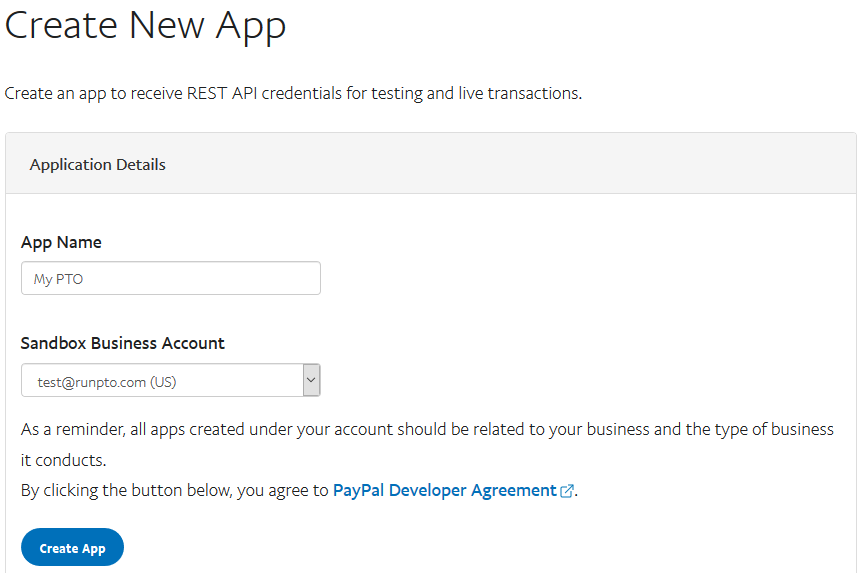 5. The App will be created and the administrator can copy the Client ID for the live environment into the Key 1 column and secret in the Key 2 column.
Note: These values do not expire, but they can be disabled by an administrator if needed.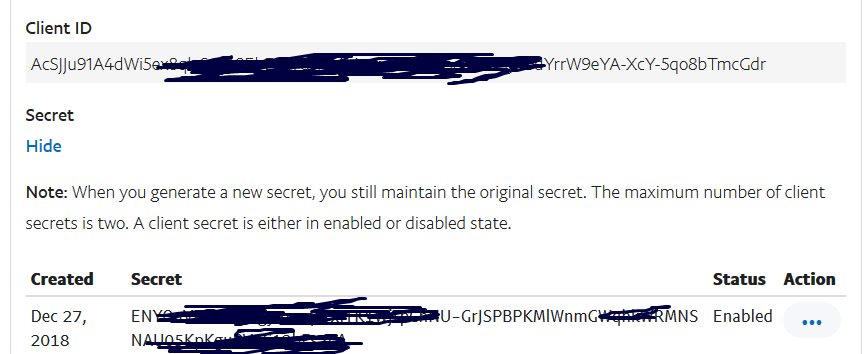 You are all set to collect payments from your members in your Paypal account and using Paypal Smart Buttons.