This is meant for parents who want to change their student information like address or phone number if access is allowed.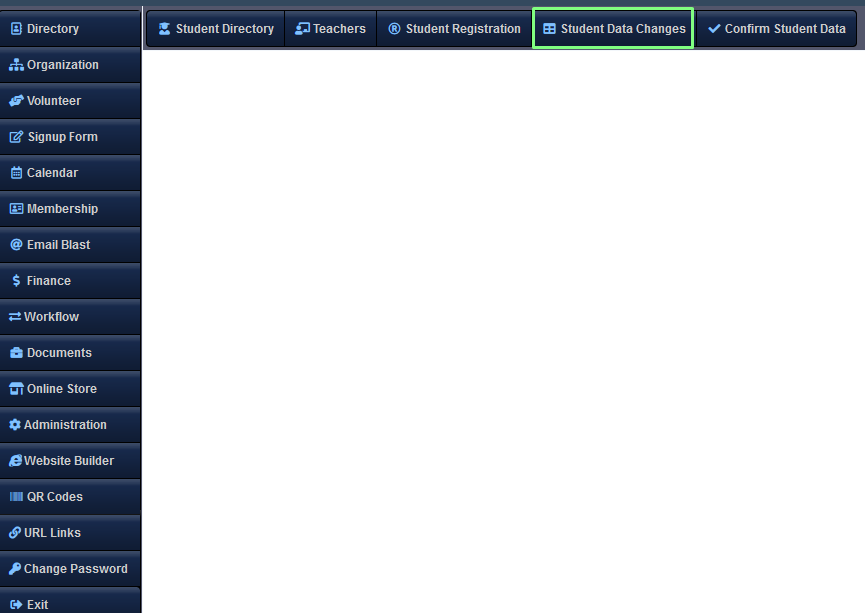 Clicking on Student Data Changes by a User will bring up the screen below.
Parents can submit changes to their Students data if the student already exists in the directory and their primary email is linked to it.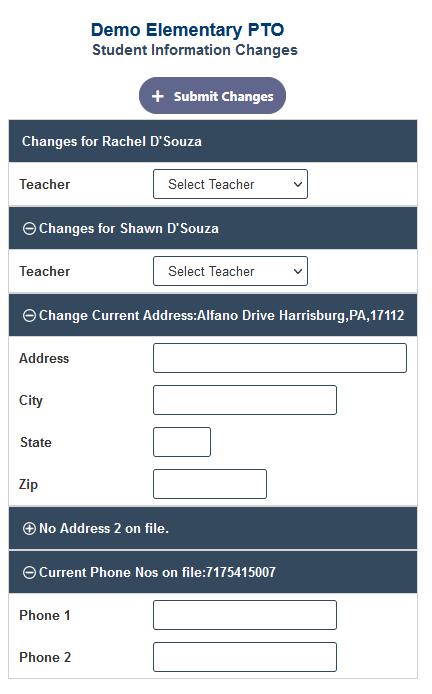 Parents can submit Teacher , Address & Phone number changes.