In the Teacher Statement, you can find detailed information regarding the funds allocated for the teacher. This includes the budgeted amount for the current year, the actual funds disbursed to the teacher, and the variance, which represents the difference between the budgeted amount and the actual funds distributed.

Follow the steps outlined below:
1. Begin by setting up the Teacher Directory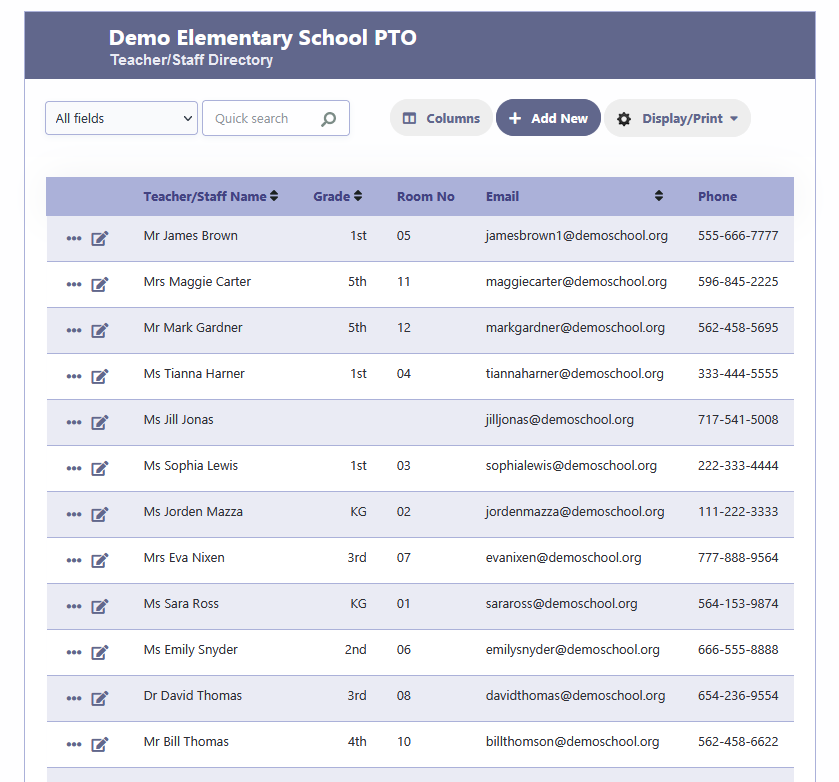 2. Access the Administration/Setup section and choose the Teacher Fund account.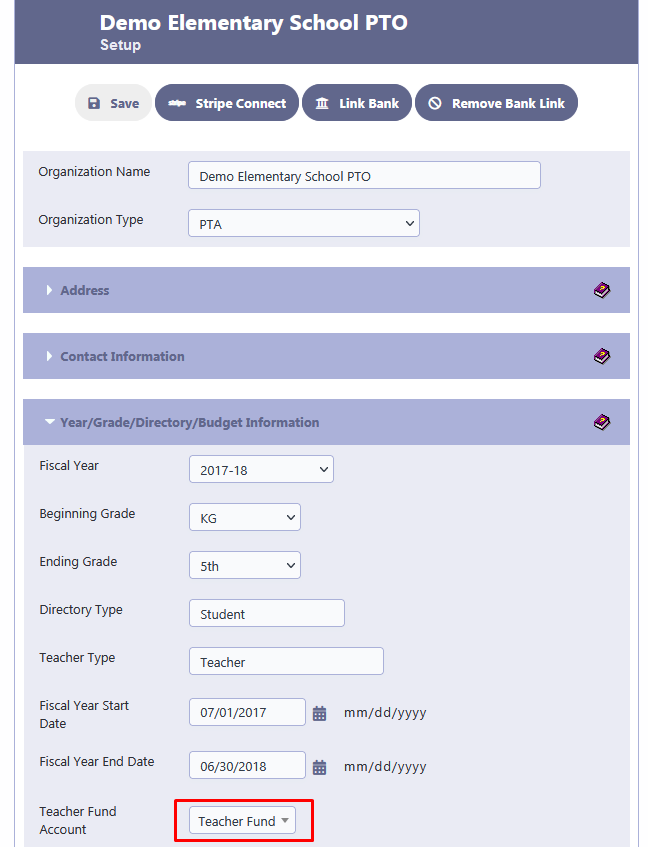 3. Navigate to the Teacher Statement section in the Finance module.
Click on "Add Teacher Budget" to enter the allocated amount for each teacher.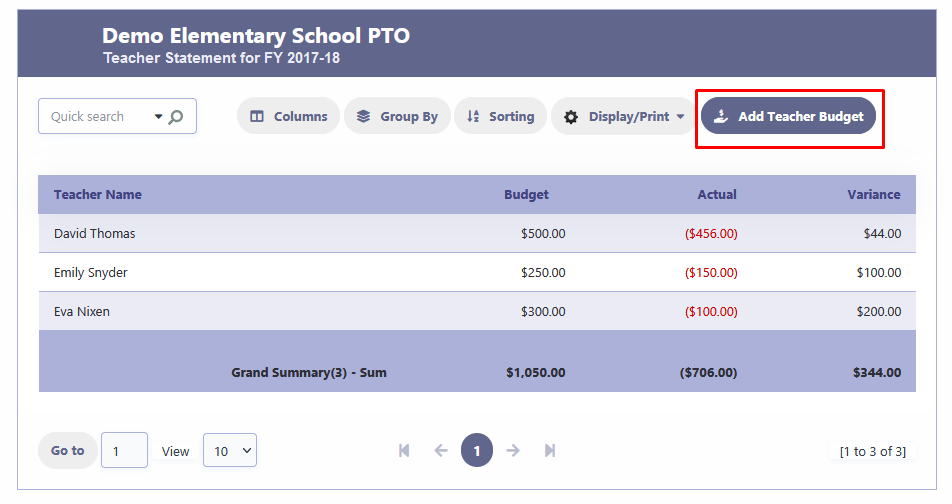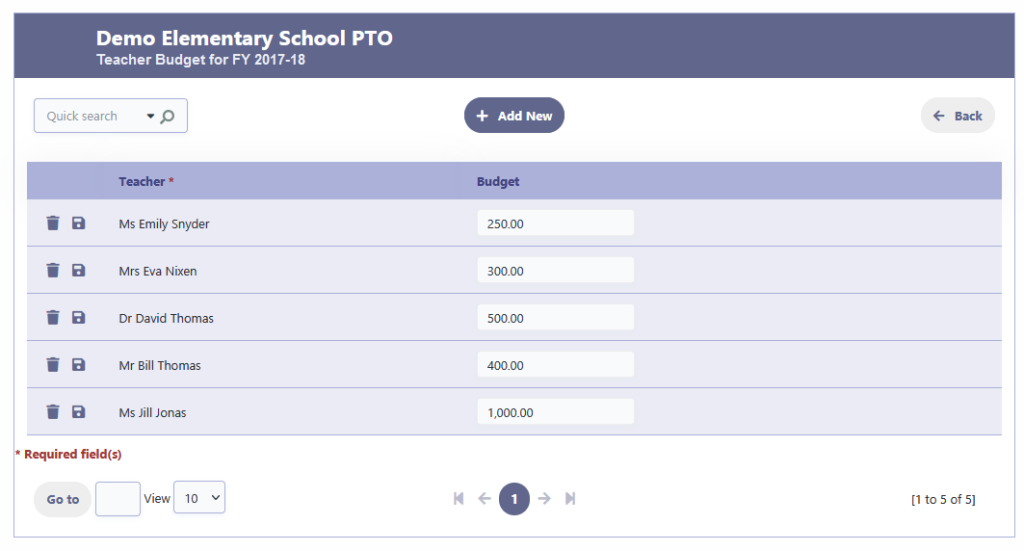 4. Enter the teacher reimbursement transactions in the Withdrawals section.
Click on the binocular icon next to the name and select the teacher who is being reimbursed from the popup screen.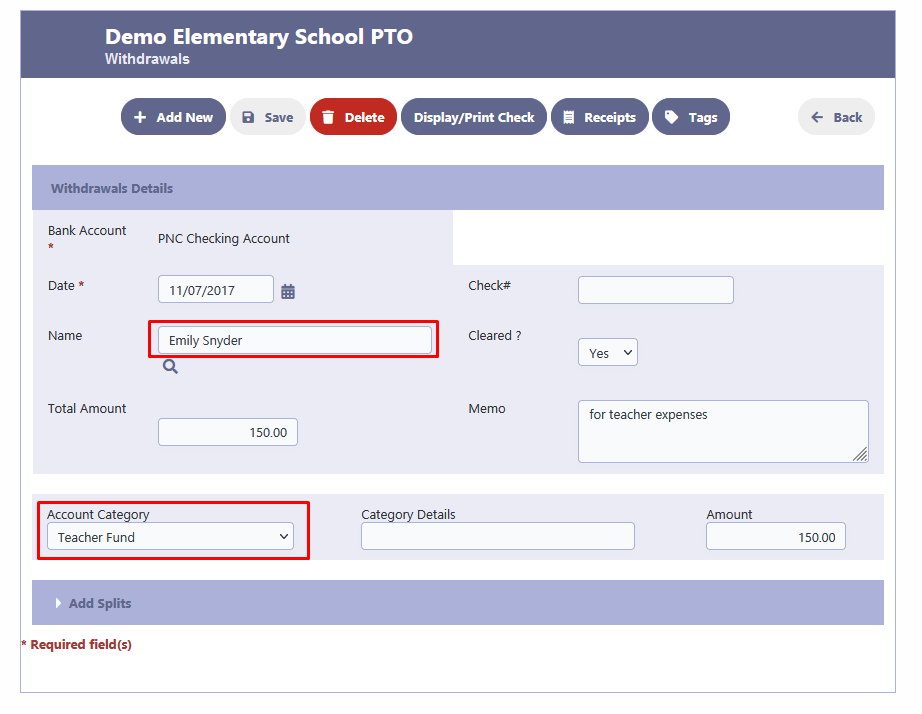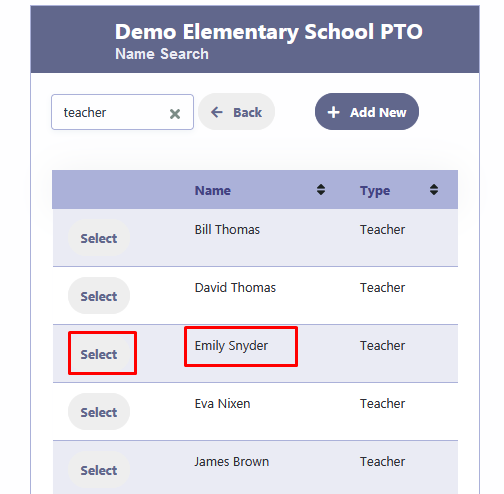 5. The Teacher Statement is automatically updated in real time.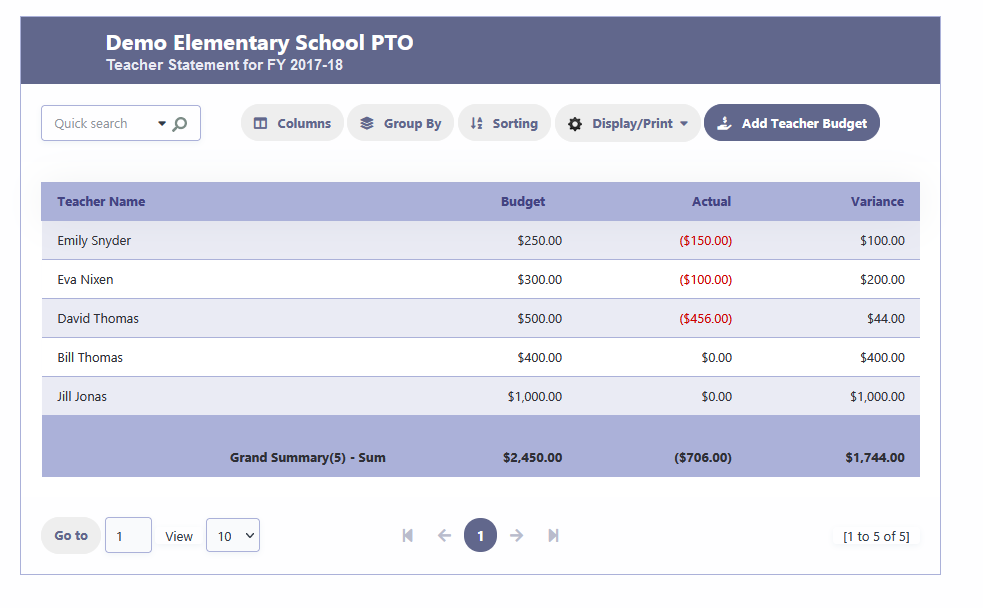 To view the monthly actuals, you can click on the "Columns" option and select the desired timeframe.