If your PTO, PTA or Booster Ckub contracts with third-party vendors to furnish goods or services to your organization (e.g.,Assemblies, Carnival Setup, Ice Cream vendors), then you need to have all their vetted information on hand when you contract with them for a new job. RunPTO makes it easy to store the vendor's information.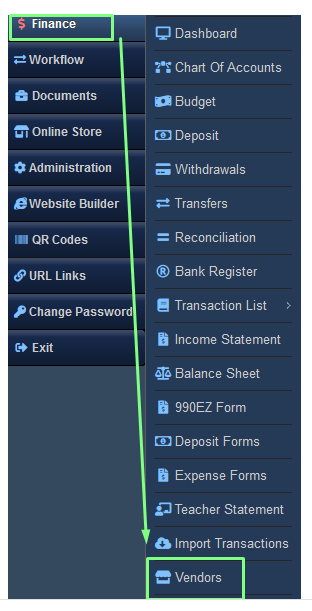 Click on Vendors to get a list of vendors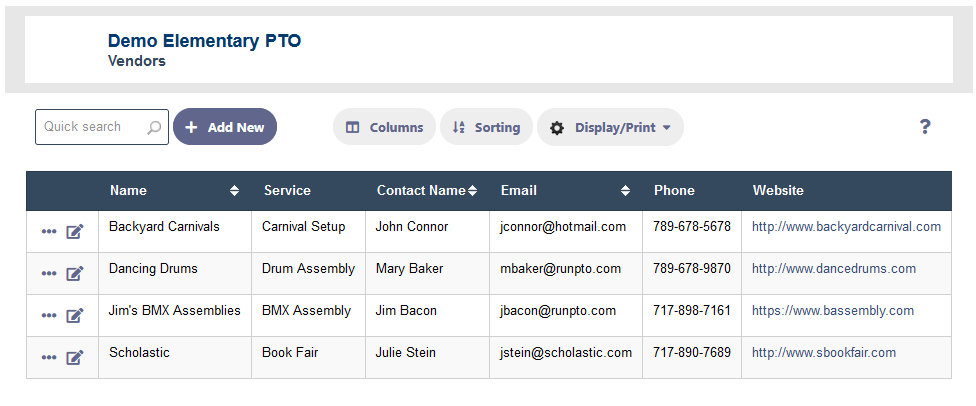 Click on Add New to add a new vendor
Here you can enter Vendor Name,
Approved Vendor is Yes if approved by the Board or District.
Service the vendor provides.
Whether the vendor will be needing a 1099.
Tax Id and the special Pricing Scheme the vendor has.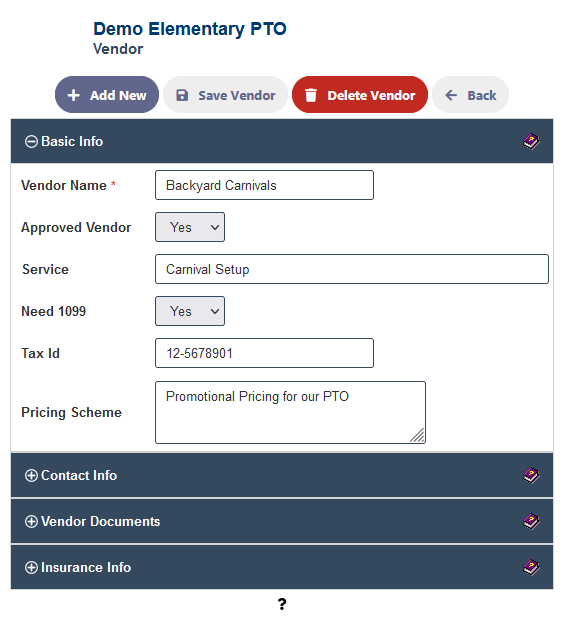 Contact Information
Enter the Contact Name, Address details along with Email, Phone and Website.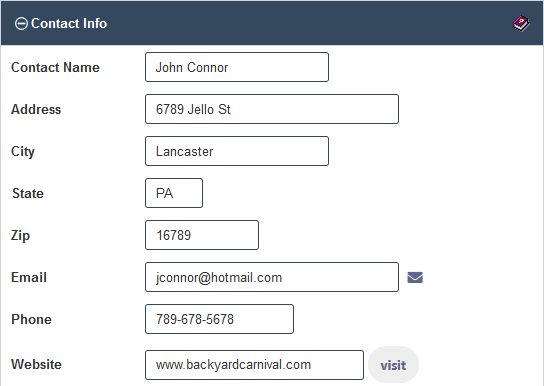 Vendor Documents
Some parent teacher organizations requires all of its vendors to complete a W-9 form. This form can be uploaded in the Vendor Documents section. Also other contractual documents can be uploaded here for the vendor.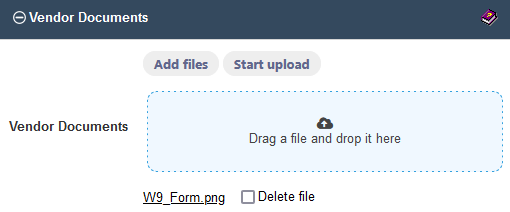 Insurance Information
Some vendors may require to carry insurance by the organizations.
The Insurance Carrier, Policy Number and Expiry Date can be entered here.

Record a Vendor Expense
Click on the binocular icon next to name in Financials/Withdrawals module and select the vendor who is paid from the popup screen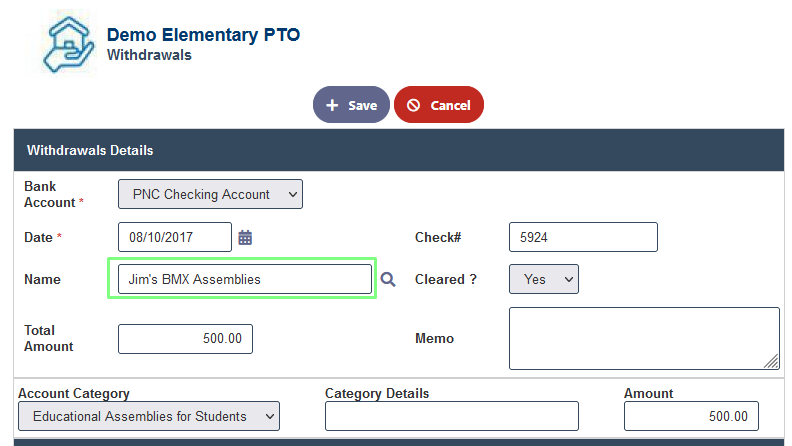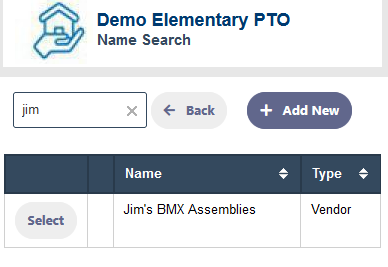 Transaction by Vendors Report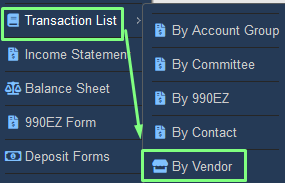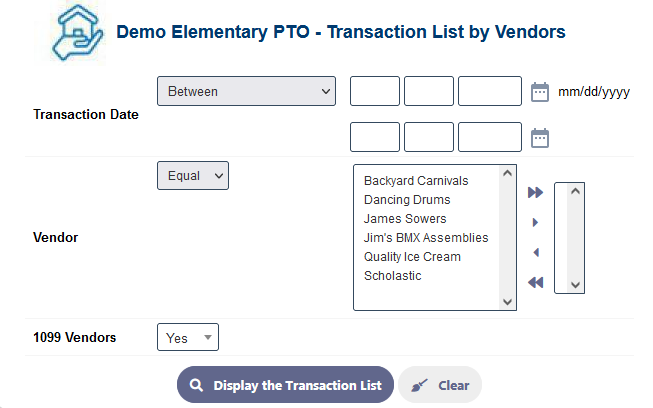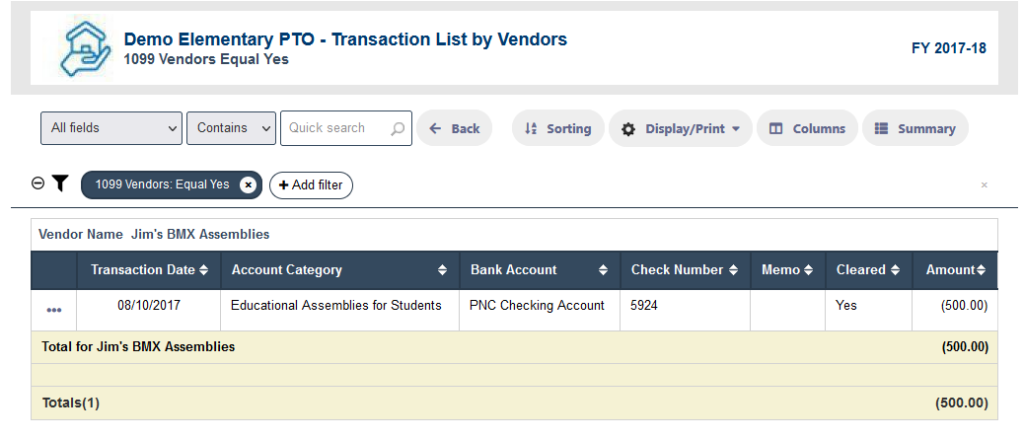 Vendor Group for Email Blast